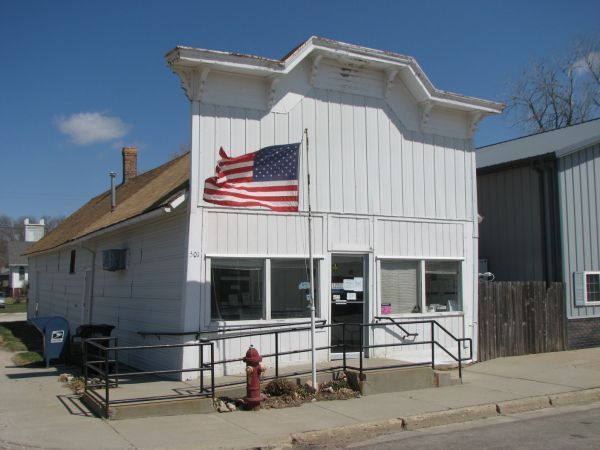 BLENCOE, Iowa | The Blencoe Post Office is again open for business, nearly two years after the small Monona County town temporarily lost its post office.
The Post Office reopened on Wednesday in a new location across the street from the former Post Office at 501 Main St. The U.S. Postal Service temporarily shut down the post office in April 2014 due to structural problems with that building's foundation.
After that, the community's 94 customers received mail through temporary boxes established in Blencoe, or by traveling 16 miles to Moorhead, Iowa, to pick up mail, buy stamps or mail packages at the Moorhead Post Office. Rural mail service in the Blencoe area continued as usual.
"We look forward to serving our customers again from the Blencoe Post Office," Post Office operations manager Wes Gronemyer said in a statement Thursday. "We appreciate our customers' patience while a new facility was prepared."
Retail hours at the reopened Blencoe Post Office are 11 a.m. to 3 p.m. Monday through Friday, and 11 a.m. to 12:45 p.m. Saturdays.
Get local news delivered to your inbox!
Subscribe to our Daily Headlines newsletter.