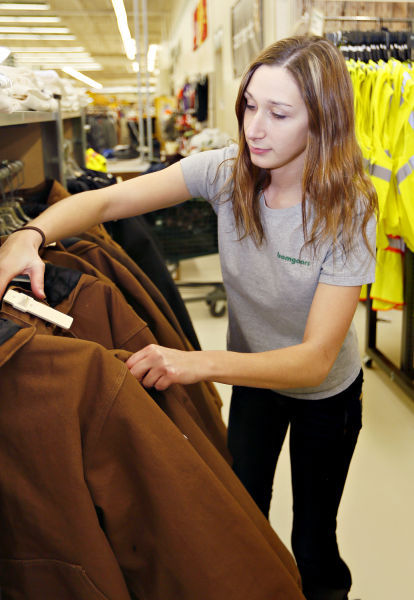 SIOUX CITY | Bomgaars Supply Inc. has acquired the leases and fixtures of 12 former ALCO stores in four western states.
Bomgaars, a Sioux City-based chain of farm and ranch stores, will take possession of the former ALCOs in February and begin to set fixtures, hire personnel, change signage and stock merchandise over the course of the next three to four months.
The expansion will be Bomgaars' first foray into Idaho, and will bring to 77 the number of stores the chain operates in a seven-state region, which also includes Iowa, Nebraska, South Dakota, Minnesota, Colorado and Wyoming.
Bomgaars stores will open for the first time in eight of the former ALCO sites -- Chamberlain, S.D.; Imperial, Neb.; Preston and Soda Springs, Idaho; and Rawlins, Lander, Pinedale and Diamondville, Wyo. In the other four cities -- West Point, Ainsworth, Ogallala and Gordon, Neb. -- Bomgaars will relocate its existing stores into larger ex-ALCO buildings.
"We are excited about the opportunity to open a retail store in these markets and to help fill the void in rural America left by the closing of these ALCO stores," Bomgaars vice president and Chief Financial Officer Torrey Wingert said in a statement. "We look forward to serving the homes, farms and families in our new locations for years to come by offering an expanded inventory of clothing, farm and ranch supplies, pet, tools, seasonal merchandise and more. We plan on hiring good local people and being active in these communities."
You have free articles remaining.
Sioux City Economic Development Director Marty Dougherty said Bomgaars "continues to experience impressive growth."
"We're happy to see a local company doing so well," Dougherty said. "That's very good for our community overall."
Siouxland Chamber of Commerce Vice President Barbara Sloniker called it "great news" that the family-owned and operated business continues to expand and invest
The latest expansion into new markets comes as Bomgaars continues work on a $17 million addition to its central warehouse and distribution center at 1805 Zenith Drive in Sioux City.
The project, which also calls for eventually renovating the corporate offices at the same site, is expected to retain 177 local jobs and create at least 15 new positions.
Expanding from 150,000 to 200,000 square feet will not only consolidate Bomgaars' warehouse and distribution functions at a single site, but also supply enough room for the company to eventually handle as many as 100 to 110 stores, according to local officials.
A fourth-generation family business, founded in 1952 in Sioux City and owned by Roger and Jane Bomgaars, has more than 1,800 employees.