SIOUX CITY -- Spectra has announced a Valentine's Day Paint N' Sip experience from 6 - 9 p.m. Feb. 13 at the Tyson Events Center, 401 Gordon Drive.
SIOUX CITY -- The Sioux City Public Museum on Jan. 21 will present a history of the wholesale coffee trade in Sioux City in an online program …
SIOUX CITY -- Blizzard conditions will remain in Siouxland as heavy snow and gusting winds above 60 mph are expected to make travel nearly imp…
Snow will continue to fall on Friday, especially before 11 a.m. Winds of 25 to 35 mph may gust to more than 60 mph, making for blustery conditions.
SIOUX CITY -- A new exhibit, "Lines with Power and Purpose: Editorial Cartoons," opened at the Sioux City Public Museum on Saturday. 
SIOUX CITY -- The Betty Strong Encounter Center will be hosting "Captain James Cook and the Search for Antarctica -- Plus a Lewis and Clark Co…
Though most of the region saw low snowfall accumulations Wednesday, overnight freezing could cause travel challenges in the morning hours.
SIOUX CITY -- Expect a messy weather day as Siouxland can see everything from rain, freezing rain and, maybe some slight snow accumulation on …
SIOUX CITY -- Plymouth and Woodbury counties in Iowa, Dixon and Dakota counties in Nebraska, and Clay and Union counties in South Dakota are u…
DAKOTA CITY, Neb. --  A snow emergency has been issued in Dakota City, which will begin at 6 a.m. Tuesday and last until noon Wednesday.
HINTON, Iowa --  Due to an anticipated winter storm that may bring between 3 to 7 inches of snow on Tuesday, the City of Hinton has declared a…
SIOUX CITY -- Don't let the sunny skies on Monday fool you. Siouxland may see as much as 7 inches of snow on Tuesday. 
SIOUX CITY -- Sunny skies with near normal temps will be on everybody's wish list for Saturday's forecast in Siouxland.
SIOUX CITY -- The snow emergency declared by Mayor Scott will be lifted at 10 a.m. Thursday.
SIOUX CITY -- Sioux Cityans were spending their Christmas Eve Thursday digging out from under the 3 inches of snow that fell on Wednesday.
UPDATE: SIOUX CITY -- Sioux City Mayor Bob Scott has declared a snow emergency, which will begin at 3 p.m. Wednesday.
SIOUX CITY -- Siouxland District Health Department (SDHD) has been alerted that there are various scams that are circulating within the commun…
SIOUX CITY -- Garbage collection in Sioux City will be delayed one day next week and the following week for some customers due to the upcoming…
SIOUX CITY -- Take a nostalgic look back at Siouxland's winter wonders from as early as the 1890s with "History at High Noon: Home for the Hol…
SIOUX CITY -- The legendary rock group KISS will be performing a virtual New Year's Eve concert, live from Dubai, on Dec. 31.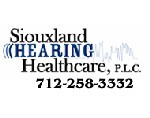 Siouxland Hearing Healthcare P.L.C.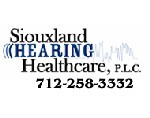 Siouxland Hearing Healthcare P.L.C.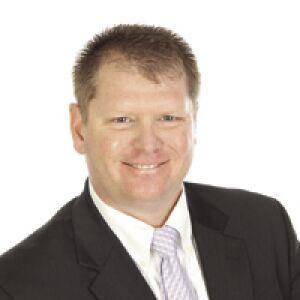 Saturday's auction will be streamed live at siouxcityjournal.com and the Journal's Facebook page and be broadcast on radio station KSCJ.
SIOUX CITY -- The Tyson Events Center, in partnership with the Siouxland Community Health Center, will be hosting "Zoom with Santa," on Dec. 1…
SIOUX CITY -- Jill Miller's 14th Christmas concert for Sunrise Retirement Community will be a bit different this year.
The Nebraska native singer was slated to bring his "Christmas in Our Town" show for a one-night concert.
SIOUX CITY -- Learn about bark patterns and other tricks used to identify trees, year round, while taking a leisurely walk through the woods a…
SIOUX CITY -- Light up your holidays as actors Chevy Chase and Beverly D'Angelo discuss their favorites moments and answer fan questions regar…
The show will feature original music from their two recent BMG albums, songs from their solo projects and classic songs by The Allman Brothers Band.