SIOUX CITY -- Due to worsening weather conditions, the Barnes Bull Riding Challenge event, scheduled for 7:30 p.m. Friday at the Tyson Events …
UPDATE: All Siouxland schools and colleges as well as several medical clinics and businesses are closed, Friday. due to the wintry weather.
SOUTH SIOUX CITY -- The City of South Sioux City will be declaring a snow emergency, beginning on Friday.
SIOUX CITY -- Thursday might be a good day for Sioux Cityans as the daytime high will top off at a chilly 14.
SIOUX CITY -- The public is invited to participate in a community choir that will celebrate the birthday of Dr. Martin Luther King Jr.
SIOUX CITY -- Sioux City Fire Rescue is diverting traffic from West 15th to West 19th Streets on Monday morning. 
Sunshine will return on Tuesday and Wednesday, with highs in the low 20s. While Thursday will also be sunny, a snow system will enter into the…
SIOUX CITY -- Siouxland will be seeing varying amounts of rain, sleet and snow throughout the weekend.
SIOUX CITY -- Enjoy a relatively quiet Friday in Siouxland because, this weekend, will see the weather change drastically.
SIOUX CITY -- The law firms of Moore, Heffernan, Moeller & Meis, L.L.P., and Corbett, Anderson, Corbett, Vellinga & Irvin, L.L.P., ann…
SIOUX CITY -- It is looking increasingly apparent that Siouxland will not be seeing a White Christmas. However, Andrew Kalin, a meteorologist …
SIOUX CITY -- Legendary escape artist and illusionist Jay Owenhouse will be bringing his "Dave to Believe!" show, Feb. 8, to the Orpheum Theat…
SIOUX CITY -- Rock icon David Lee Roth will be a special guest for KISS End of the Road Tour, which will be coming, Feb. 21, to the Tyson Even…
SIOUX CITY -- Sioux City Professional Firefighters Union Local 7 will present checks to the Gospel Mission, The Food Bank of Siouxland and Sio…
SIOUX CITY -- Comedian Steve-O, best known for working with actor and host Johnny Knoxville on MTV's stunt-based reality show "Jackass," will …
"Snow will be out of the area (by late morning) but the wind will not," a meteorologist from the National Weather Service said. "Northwest win…
SIOUX CITY -- The public is invited to attend the second-annual Celebration of Christ: Nativity Festival at the Church of Jesus Christ of Latt…
SIOUX CITY -- A special showing of the classic 1947 film, "It's a Wonderful Life," will be screened at 7 p.m. Saturday at the Orpheum Theatre,…
Sheriff Dave Drew tweeted that Highway 20 was completely shut down in eastern Woodbury County with multiple semis stuck and blocking the roadw…
SIOUX CITY – Erin Gruwell will be the keynote speaker for the 20th Annual Women's Power Lunch sponsored by United Way of Siouxland.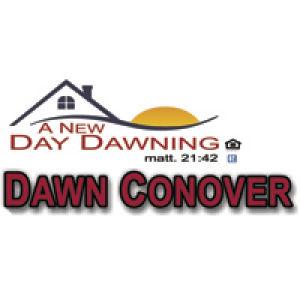 Dawn Conover, KW Siouxland
SIOUX CITY -- The world-famous Harlem Globetrotters will be bringing their new "Pushing the Limits" World Tour to the Tyson Events Center, 401…
SIOUX CITY -- The Doobie Brothers 50th Anniversary Tour will be coming Aug. 12, 2020, to the Tyson Events Center, 401 Gordon Drive.
SIOUX CITY -- Call it the calm before the storm ... literally.
SIOUX CITY -- Traffic on the southbound frontage road between Hamilton Boulevard and Wesley Parkway will be temporarily stopped for 10-minute …
"It is clear that this situation has significantly impacted the (Denison) educational environment," the district said in its statement. "It is…
LE MARS, Iowa -- More than 300 people attended "An Evening in Tuscany," the fourth annual Floyd Valley Foundation Wine and Craft Beer tasting …
SIOUX CITY -- For the first time, the Monster X Tour Monster Trucks will be coming to the Tyson Events Center, 401 Gordon Drive, for three mon…