SIOUX CITY -- Hairball will be returning for a night of rock and roll fun, Feb. 14, 2020, to the Tyson Events Center, 401 Gordon Drive.
"Snow will be out of the area (by late morning) but the wind will not," a meteorologist from the National Weather Service said. "Northwest win…
SIOUX CITY -- The public is invited to attend the second-annual Celebration of Christ: Nativity Festival at the Church of Jesus Christ of Latt…
SIOUX CITY -- A special showing of the classic 1947 film, "It's a Wonderful Life," will be screened at 7 p.m. Saturday at the Orpheum Theatre,…
Sheriff Dave Drew tweeted that Highway 20 was completely shut down in eastern Woodbury County with multiple semis stuck and blocking the roadw…
SIOUX CITY – Erin Gruwell will be the keynote speaker for the 20th Annual Women's Power Lunch sponsored by United Way of Siouxland.
SIOUX CITY -- The world-famous Harlem Globetrotters will be bringing their new "Pushing the Limits" World Tour to the Tyson Events Center, 401…
SIOUX CITY -- The Doobie Brothers 50th Anniversary Tour will be coming Aug. 12, 2020, to the Tyson Events Center, 401 Gordon Drive.
SIOUX CITY -- Call it the calm before the storm ... literally.
SIOUX CITY -- Traffic on the southbound frontage road between Hamilton Boulevard and Wesley Parkway will be temporarily stopped for 10-minute …
"It is clear that this situation has significantly impacted the (Denison) educational environment," the district said in its statement. "It is…
LE MARS, Iowa -- More than 300 people attended "An Evening in Tuscany," the fourth annual Floyd Valley Foundation Wine and Craft Beer tasting …
SIOUX CITY -- For the first time, the Monster X Tour Monster Trucks will be coming to the Tyson Events Center, 401 Gordon Drive, for three mon…
WAYNE, Neb. -- Blue Cat Gallery & Studio, 114 W. Third St., in Wayne has announced the third annual exhibit, Under Two Hundred, featuring …
SIOUX CITY -- For the first time, Connections Area Agency on Aging will be serving evening meals in Sioux City.
LE MARS and ORANGE CITY, Iowa -- Total Motors is organizing its annual coat drive but, this year, they're doing it in conjunction with a can o…
Rock and roll legends KISS will be bringing their "End of the Road" tour to the Tyson Events Center. The tour is slated to close in New York i…
VERMILLION, S.D. -- The Vermillion Area Chamber of Commerce & Development Company will be hosting the fourth annual Standstill Parade of L…
SIOUX CITY --  Sioux Cityans were slipping and sliding their way to work Monday after two inches of snow fell onto the metro area during the o…
SIOUX CITY -- The "Monday Night Raw" taping scheduled for Dec. 17 at the Tyson Events Center has been cancelled due to a scheduling conflict, …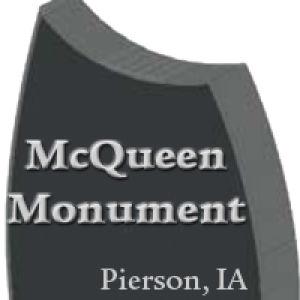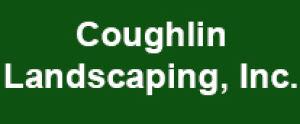 Coughlin Landscaping, Inc
SIOUX CITY -- Stand-up comedian Bert Kreischer will be bringing his "Berty Boy World Tour" to the Orpheum Theatre, 528 Pierce St., on March 28.
OKOBOJI, Iowa -- The Dickinson County Conservation voted on Wednesday to sign a 10-year agreement with Brooks Management LLC to run Brooks Gol…
SOUTH SIOUX CITY -- Family, friends and community leaders braved drizzly conditions Friday for the dedication of a South Sioux City park in me…
WEST DES MOINES, Iowa -- Hy-Vee, Inc., in conjunction with Hormel Foods, is donating more than 11,000 pounds of Skippy creamy peanut butter to…
SIOUX CITY -- The eighth annual Camp High Hopes Haunted Lodge Party raised more than $139,000 for the Sioux City camp for people with disabilities.
SIOUX CITY -- The Barnes Bull Riding Challenge will return to the Tyson Events Center, 401 Gordon Drive, Jan. 17-18.
LE MARS, Iowa -- An SUV driver was critically injured Sunday afternoon in a collision with a semi-tractor trailer in rural Plymouth County.