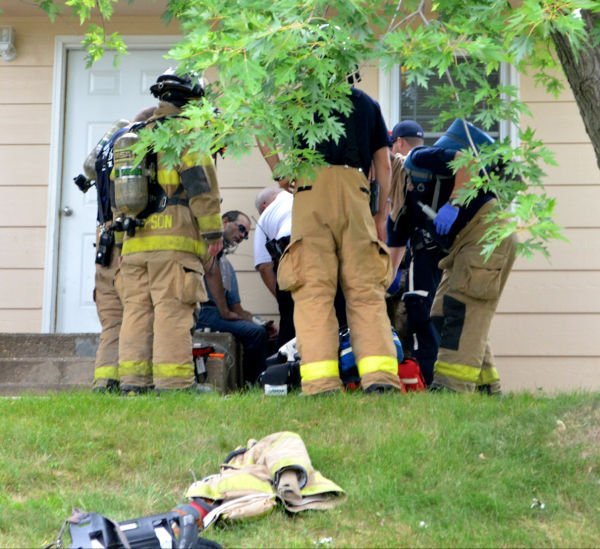 SIOUX CITY | A cigarette smoldering in a chair sparked a house fire that injured one person in Sioux City on Thursday, officials said Friday. 
The fire was reported at a ranch-style house in the 2800 block of 11th Street at 9:19 a.m.
Firefighters found an unconscious man on the first floor of the home. The man, 39, was given oxygen as he sat with rescuers in front of the home. He climbed into a stretcher and was taken to Mercy Medical Center -- Sioux City.
You have free articles remaining.
Officials wouldn't release his name or condition, but said his injuries were not life threatening.
The fire started in a chair in the basement where people had previously been smoking, said Sioux City Fire Marshal Mark Aesoph.
He said heat from the fire melted a water line, which leaked and put out the blaze before firefighters arrived.
The house had smoke damage. A city inspector deemed it uninhabitable.
A benefit fund for resident Brooke Hagen has been set up at Telco Triad Community Credit Union. Donations to the Brooke Hagen Fire Fund can be made at any of the credit union's branches.