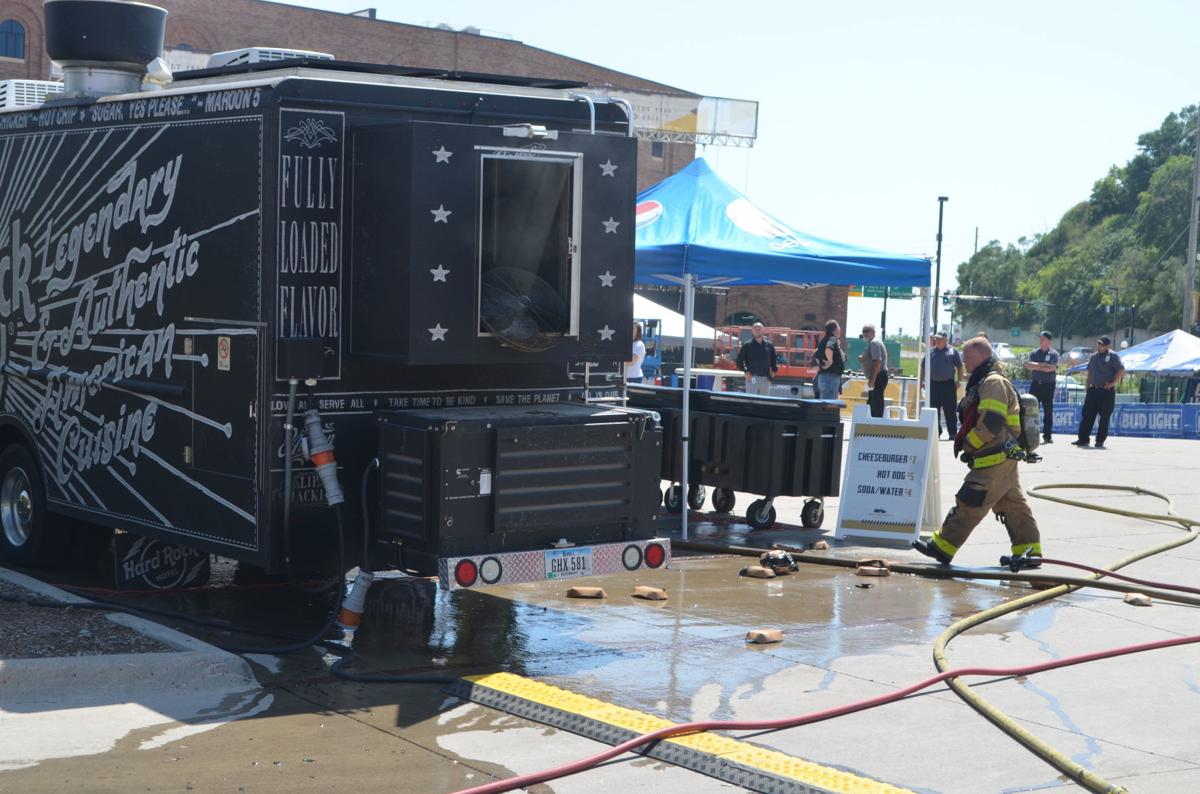 SIOUX CITY -- As the heat index climbed to 110 degrees Friday afternoon, Sioux City Fire Rescue personnel extinguished a blaze at a food truck near the Hard Rock Hotel & Casino. 
Crews were called to the Hard Rock around 3:20 p.m. Friday, where a Hard Rock food truck had caught fire. Sioux City Fire Rescue Lt. D.J. Wynn said crews were able to extinguish the fire. 
You have free articles remaining.
Wynn didn't comment on the cause of the fire. He said there were no injuries and damage to the food truck was minimal. 
The firefighters themselves had to don heavy gear amid heat that was uncomfortable in street clothing. Wynn said firefighting apparel makes the heat altogether worse for fire crews. 
"Very difficult, it's always a constant concern," Wynn said of the heat's impact on their firefighting efforts. Fire crews have procedures in place to minimize the likelihood of heat exhaustion or heat stroke.