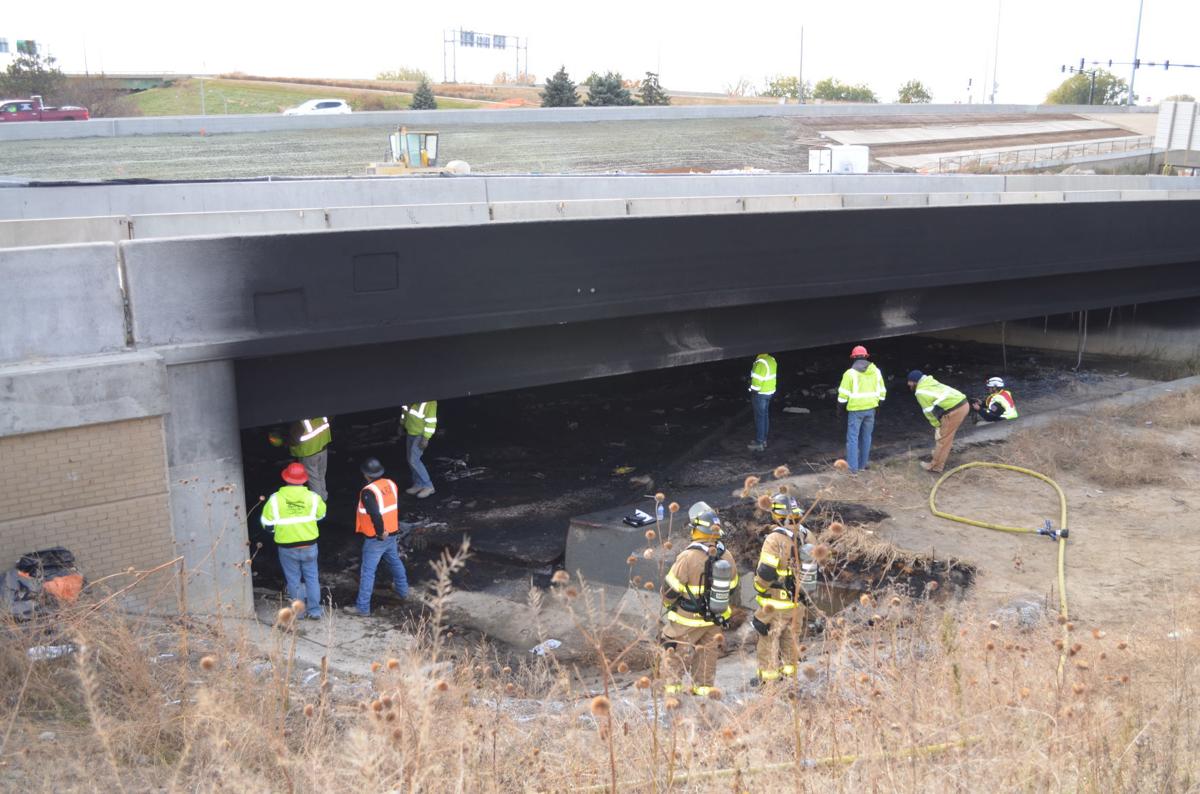 SIOUX CITY -- The Interstate 29 bridge that was damaged in a fire Oct. 30 is expected to begin seeing two lanes of northbound traffic by the last week of November. 
Tony Lazarowicz, a district engineer with the Iowa Department of Transportation, said Friday that analysis of the damage to the box culvert bridge is ongoing and engineers do not yet know what repairs will be necessary. There is also no timeframe for the yet-to-be-determined repairs. 
"We've done some testing on the beams and had a consultant looking at the structure, we haven't made all the decisions on what needs to get done, essentially what we have to date, is we feel comfortable with being able to open the traffic to two lanes northbound, based on where the fire was underneath the bridge," Lazarowicz said. 
"We are very confident where we can open it, and we haven't really made any final decisions on where the damage is more severe, what the repairs will need to be, and what the overall project will be." 
The fire was ignited the afternoon of Oct. 30 in a homeless encampment beneath the bridge, located south of the Wesley Parkway overpass. The bridge was left scorched black, and the DOT switched the downtown-adjacent corridor to one lane of traffic in each direction. 
Lazarowicz said the DOT had hoped to open the bridge to two lanes of northbound traffic by this weekend, but other road work in the corridor delayed that. Traffic will have to be shifted somewhat to the south side of the bridge to avoid the area thought to be most damaged by the flames. 
You have free articles remaining.
"I-29 through downtown is to have three through lanes, and right now we're only going to have two, and we're using part of the shoulder to get those two," he said. 
Two lanes of southbound traffic should be restored a few days before the northbound lanes, Lazarowicz said, with southbound traffic moved onto the "mainline," or the main roadway. 
Several unknowns remain in the DOT's probe of the structural damage. 
"There's still analysis that's going on," Lazarowicz said. "We don't know exactly how hot the fire got underneath the bridge, and we know there's some damage to the concrete that chipped off because of the heat."