LE MARS, Iowa -- The Blue Bunny Ice Cream Parlor, which attracts an estimated 230,000 visitors to downtown Le Mars each year, could soon host up to 500,000 guests, if a planned renovation and addition does what Wells Enterprises officials envision.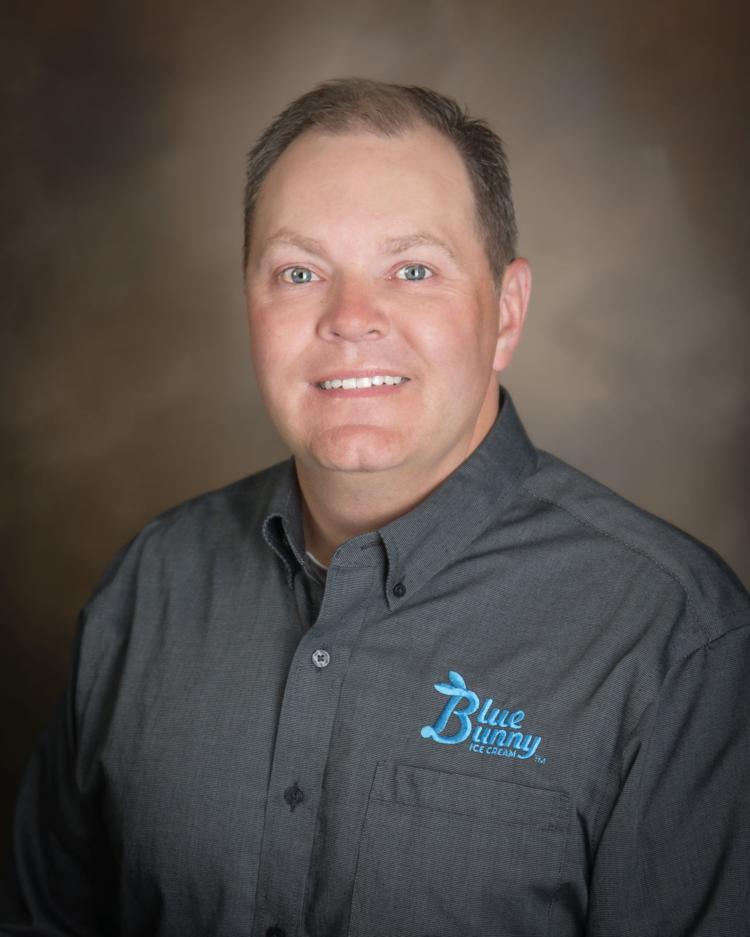 Details were announced during a Le Mars Area Chamber of Commerce coffee on Wednesday, the first day of the Ice Cream Days celebration, an annual gala in which the makers of Blue Bunny Ice Cream, employers of 2,800 people, distribute more than 3,000 pounds of free ice cream.
Adam Baumgartner, vice president of retail sales at Wells, showed renderings of changes to be made this year at the Ice Cream Parlor, a staple for locals and visitors on Central Avenue since 2004. Among key changes: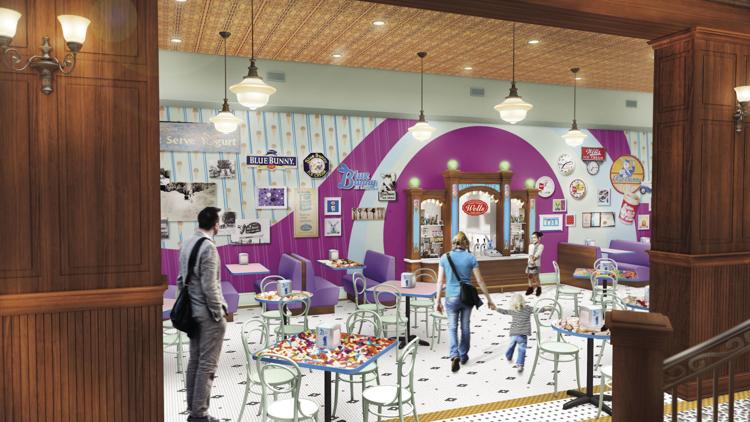 •Rooftop seating for 49 guests atop the building immediately north of the Blue Bunny Ice Cream Parlor. This structure, the old Timmy's Catering site, has been purchased by Wells with designs of this addition in mind. Baumgartner said he believes the rooftop project will be the first of its kind in the Plymouth County seat.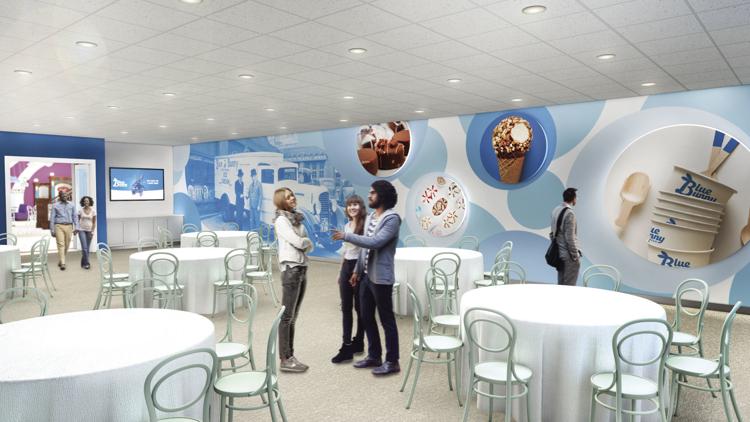 •A theater inside the Ice Cream Parlor in the old second-floor meeting space, one large enough to seat 50 to 60 guests as they relax and watch the history of Le Mars and Wells Dairy and the company's signature sweet treat, Blue Bunny Ice Cream, unfold.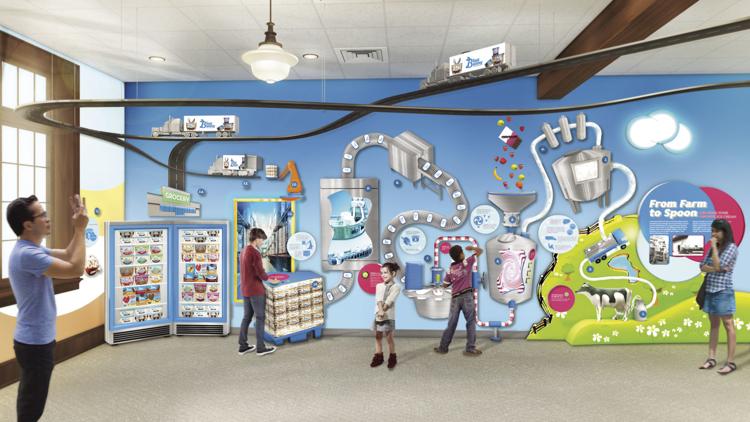 • An interior wall inside the Ice Cream Parlor will detail the "Farm to Spoon" process Blue Bunny Ice Cream completes before it hits one's taste buds. Baumgartner said this area will answer all sorts of questions Blue Bunny fans have as they devour ice cream and other sweet treats upon which the company has built its reputation. The exhibit will complement an interactive children's play area designed around the characters used in the present and the past to market Blue Bunny ice cream.
•A wall to honor employees of Wells Enterprises, for, without the dedicated employees, Baumgartner said, none of the company's success would be possible.
•An event space and an expanded dining area on the first floor will open the facility to more users, a detail that officials have said, can help the site meet the demands of a growing number of visitors attracted to both the Ice Cream Parlor and Le Mars' vibrant downtown.
Baumgartner noted that the Blue Bunny Ice Cream Parlor will grow from 11,266 square to nearly 19,000 square feet, with an event space of 2,000 square feet. Currently, 147 diners can be seated the parlor, a figure that grows to seating for 157 diners inside, 49 rooftop seats and even space seating for 80.
Potentially, the full- and part-time staff may double, going from 30 to 60.
"We think we can bring over a half-million people here," Baumgartner said. "We know people want destinations to come to."
While visitors may see some construction occurring, some of which has already begun, there will be no interruption of service for patrons during the busy summer season, a high-point, naturally, for ice cream sales.
The parlor is slated to close from Oct. 1 through Nov. 19, then, once reopened, the entire second floor and some of the first floor will remain closed. Seating will be made available at that time in the new first-floor event space to accommodate ice cream lovers.
The anticipated reopening will occur in time for Ice Cream Days and the Le Mars Sesquicentennial festivities one year from now.