SIOUX CITY | Leading up to New Year's Day, Jim Haden's goal was that no one would notice when Sioux City switched ambulance service providers. 
As of 4:30 p.m. Monday, the city's Emergency Medical Services Division director said the transition had met his expectations.
"I think it went very smoothly," Haden said. "We wanted it to be as seamless as possible so citizens of Sioux City wouldn't notice the difference."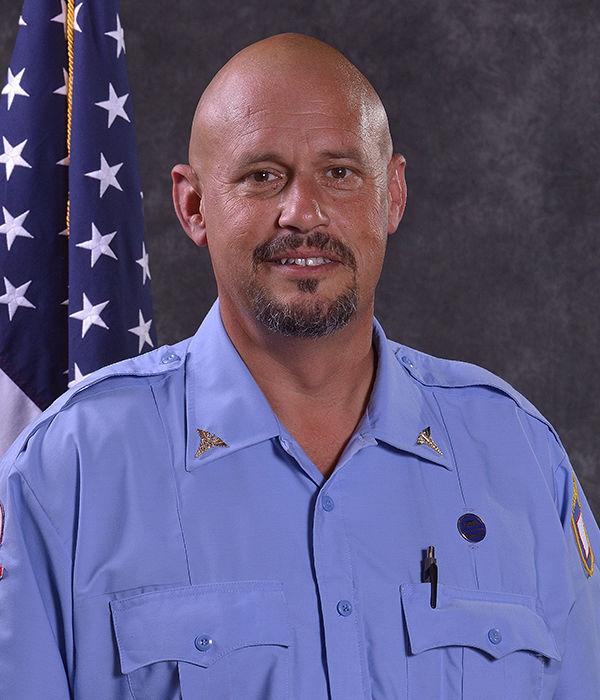 Sioux City Fire Rescue's brand-new EMS Division took over in-town ambulance service from Siouxland Paramedics at 8 a.m. Monday. Due to financial reasons, the longtime nonprofit ambulance service is no longer providing emergency ambulance service in Sioux City or the Dakota Valley Fire District or paramedic assistance to the tri-state area as it had for several years.
Monday's switch-over came just under four months after the city decided to staff its own EMS division to fill the void. What followed was weeks of rapid preparation in which the city put in place the necessary personnel, agreements, licenses and other requirements needed to begin such a service. 
Under an agreement reached late last year with Siouxland Paramedics, Sioux City has retained eight ambulances and accompanying equipment. The city is operating the services out of fire stations 1, 3 and 4 from 8 a.m. to 8 p.m. and at stations 3 and 4 from 8 p.m. to 8 a.m.
The division has a few staff yet to hire but will eventually wield 27 employees.
Haden said the vast majority of the division's employees are either former Siouxland Paramedics staffers or EMS veterans from other agencies, which has helped ease the transition. 
"We've got people who know the system and are very familiar with the streets and are familiar with the way the equipment operates," he said. "They've been working with the crews who are newer to the system to get them up to speed."
For Sioux City residents wondering what this switch will mean for them, Haden said he believes they can expect the same care they've always received. 
"They should expect much the same as the quality service that's been provided for the past 30 to 40 years," he said. "SPI has done a pretty remarkable job at keeping the quality at a high level and our expectation is to continue those traditions."
Siouxland Paramedics has not completely dissolved, as a downsized version of the nonprofit will continue providing non-emergency transfers, such as those between hospitals and nursing homes. Such a service offers better reimbursements.
The South Sioux City Council has also approved an agreement that will allow the South Sioux City Fire Department to, when available, provide paramedic assistance to other northeast Nebraska agencies.