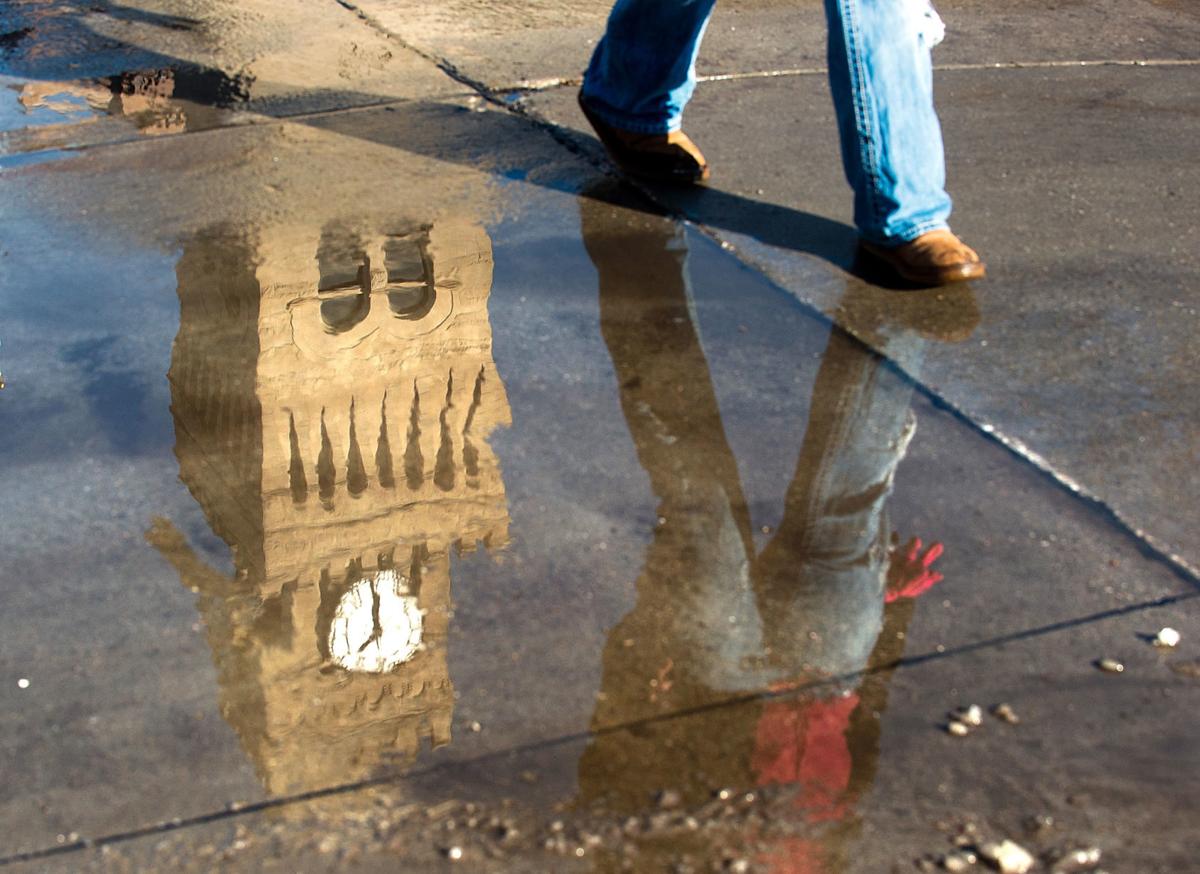 SIOUX CITY -- Chilly temps, gusting northwest winds and drizzly conditions will be bring the brrr factor to much of Siouxland on Friday.
But, according to Mike Gillispie, a hydrologist with the National Weather Service in Sioux Falls, it could've been much worse.
"Aberdeen and Watertown in South Dakota will likely see anywhere between 6 to 10 inches of snow from this system while portion of North Dakota and Minnesota," he said. "Sibley and Storm Lake may see a trace of snow but the rest of Northwest Iowa will experience rain or a rain/snow mix."
Indeed, Friday's high in Sioux City will likely top off at 39 degrees. However, cloudy skies and northwest wind gusting to 40 mph will make things feel raw.
This trend will continue Friday night. Clear skies will replace the clouds and the overnight low will drop to 30.
Gillispie said it isn't unusual for Sioux City to dip before freezing this time of the year. 
You have free articles remaining.
"Sioux City's first frost usually occurs around Oct. 7," he explained. "So, we're actually close to normal."
However, the first hard freeze -- with an overnight temp in the low 20s -- usually occurs in Sioux City around Oct. 17.
Gillispie doesn't think that will happen as temperatures will begin to rebound on Saturday as mostly sunny skies and a breezy westward wind return to the area.
Saturday's daytime temperature will peak at around 48 degrees and the overnight low will swing down to 31. 
Daytime temps for the rest of the week will be in the 50s and cool down to overnight lows in the 30s.
"That's pretty normal for this time of the year," Gillispie said. "We can have a snow storm on a Friday and be sunny and in the upper 50s a few days later."