CHEROKEE, Iowa -- Pamela Linn sat with her father, Gary Peterson, when he died in New Richmond, Wisconsin, a cancer victim at age 72.
Since then, she's seen signs from Dad, eliciting laughter, tears and smiles, often all at once. It'll happen again this week in Cherokee.
Linn made three promises while caring for her father in his twilight, pledges made certain by the inheritance he left.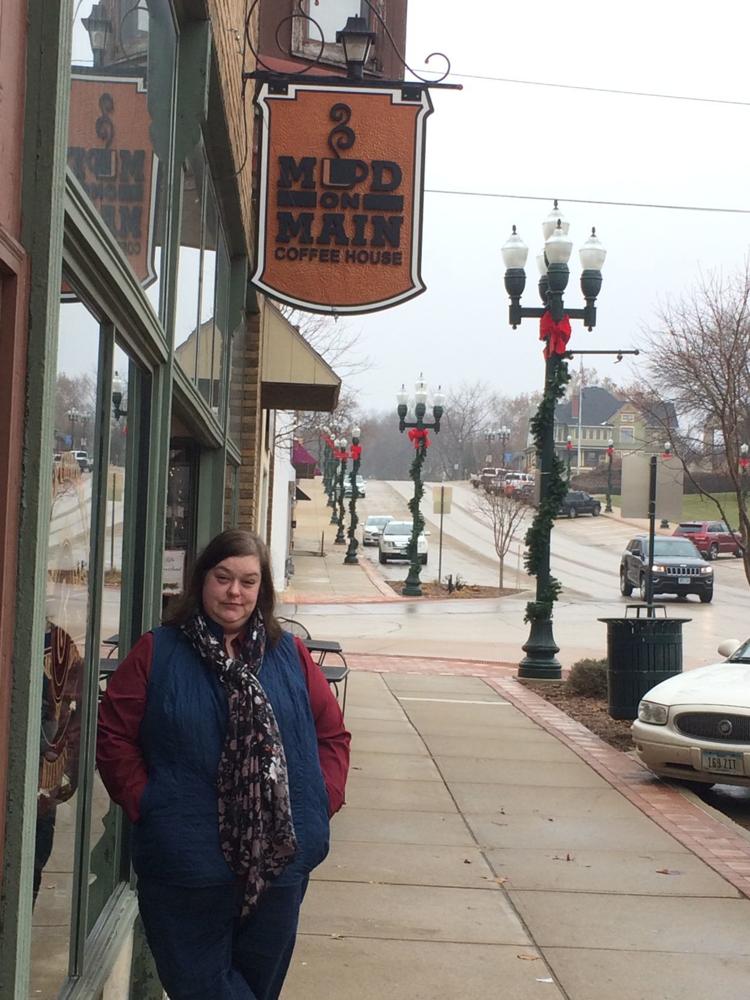 No. 1: She'll treat a couple of local healthcare workers to a spa weekend, with a bed-and-breakfast stay (Pamela and husband, Andy Linn, own The Lady Next Door, a B&B in Cherokee), a massage, a chef-prepared meal and more.
"We had a contest already and two winners were picked -- Martha Bennett of Meriden, Iowa, and Jan Weiland, of Cherokee -- and they're free to cash in their weekend whenever they wish," said Linn, moved to gratitude by the dedication, sincerity and love that healthcare workers in Wisconsin showed her father in his two-year cancer fight.
No. 2: Linn made the memory of a lifetime by traveling to Europe on her dad's dime. She took Andy and their youngest child, Connor, 17, along. "While my dad was sick, he often said that he just wanted to get on his boat one more time," Linn said. "I decided to take a trip to Europe and not wait for it as nothing is guaranteed."
While traveling throughout Europe, Linn witnessed dozens of Green Bay Packers hats, shirts and stickers, signs she's convinced her father, a lifelong Packer backer, set before her. She met a young Packers fan in Copenhagen, Denmark, and ultimately invited the man -- a complete stranger, really -- to join her family in attending a game at Lambeau Field late this month.
No. 3: Lastly, Pamela Linn used $1,500 of the money her father left and pledged it in the form of a prize, one of several to be awarded this weekend in a Tinsel & Tidings Christmas celebration at Cherokee. Rather than start something new, Linn offered to work with volunteers and the Cherokee Area Chamber of Commerce in adding to the community's annual Christmas retail kick-off.
"We already had the 20th anniversary of our Christmas lighted parade coming, and the Sanford Museum had its festival of trees," Linn said. "There was also a farmers market and other activities."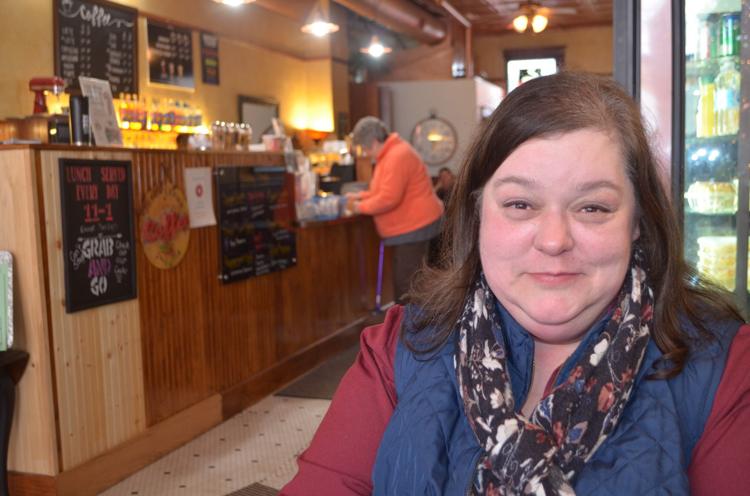 Rather than make a suggestion to the chamber, then scurry for higher ground when the call went out for volunteers, Linn planned a few complementary events and helped see them through. For example, she and Andy are hosting open houses in a pair of Victorian homes in town, events to be attended by 14 artists. Pamela is also directing a "Love Letters" production and the radio play adaptation of "It's a Wonderful Life," both for the Cherokee Community Theatre.
That's all in addition to giving away $1,500 of her money. She also helped secure sponsorships for other prizes that total $5,700 in giveaways.
"There's $1,500 for the winner of a residential lighting contest, $1,000 for second place and $500 for third place," Linn reported. "We're also running a Christmas lighting contest for businesses that will award $1,000 for first place, $500 for second place."
Additionally, there's an ugly Christmas sweater contest in which the winner pockets $500 and a $500 cookie bake-off at the Blooming House. There are chamber raffles, a coloring contest, a photo contest and more. Models will bring storefronts to life in downtown Cherokee as a 5K races past and Santa entertains at breakfast.
"The hope is that we draw people here for some of these events and then they stay to do some Christmas shopping, or buy gas, groceries and more," said Linn, who noted how welcoming Cherokee has been to her over the past eight years. "People in Cherokee have gotten behind every grandiose idea I've ever had," she said.
The question persists, though: Why? Why take money your dad left you and give it away?
"My dad served on the village board in Star Prairie, Wisconsin, where I grew up," she said. "He took care of the city's computers at no cost. He did peoples' taxes and helped with all kinds of events related to their Ox Cart Days in Star Prairie. His parents were also part of everything in their community and church before him."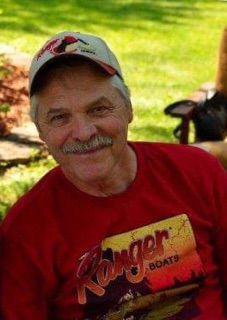 Their volunteer efforts and can-do spirit had a lasting impact on places like Star Prairie and Amery, Wisconsin. Pamela Linn saw it. She believed in it. She's tried to emulate it. A Tinsel & Tidings celebration Thursday through Sunday represents a natural next step.
"I wanted to make a difference with that money," she said. "I wanted to bring people together."
Her father's sister and two cousins will travel from Wisconsin to Cherokee this weekend to watch a town come alive in this spirit of Christmas and togetherness. "We all grew up in a family where community service and promotion wasn't just a thing," Linn noted. "After family, it was the most important thing. Do we ever stop wanting our parents to be proud of us, I wonder?"
Linn asked the question as I contacted her following our interview, letting her know that my report about her efforts in Cherokee wouldn't publish Sunday, as planned. Instead, I said, we'd run her story in today's Journal, the Dec. 4 edition.
She liked that. She believed it was but another sign from her father, her inspiration. Gary Peterson died two years ago today.