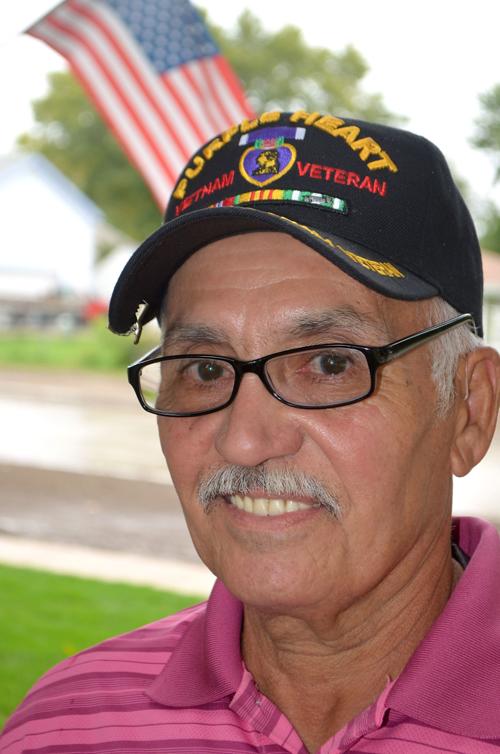 SOUTH SIOUX CITY -- Tony Lopez Sr. suffered serious injuries to his head, neck and left arm during a mortar attack in Vietnam on July 29, 1968. He was presented the Purple Heart he'd earned a few days later while undergoing treatment in a hospital in Vietnam.
And that's where he left his medal.
"I was transferred to a hospital in Tokyo, Japan, where I stayed for a month," Lopez said. "I left my Purple Heart in the hospital in Vietnam and it never reached me."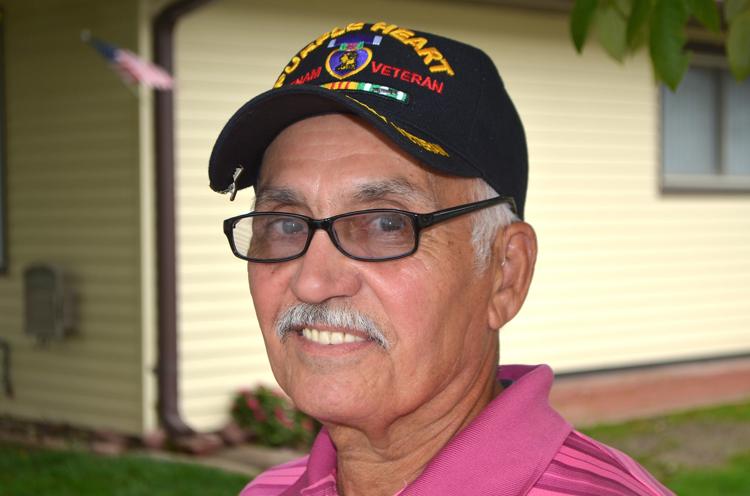 Lopez was to receive it during a ceremony at the Federal Building in Sioux City on Sept. 28, an event delayed as the official with the medal, Iowa Sen. Joni Ernst, remained in Washington, D.C., for the hearings on Judge Brett Kavanaugh. The ceremony was rescheduled for last Friday, and, again, Sen. Ernst sent word to Lopez that the Purple Heart presentation would be postponed because of the vote on Kavanaugh, a roll call measure Saturday in which Ernst helped confirm the new U.S. Supreme Court justice, 50-48.
Lopez won't despair. He's waiting to hear from the senator, thankful for the work her office did in requesting and certifying the proper paperwork he needed to demonstrate his qualifications.
From Puerto Rico to Vietnam
Tony Lopez was picking fruits and vegetables in California when he was drafted for service in the U.S. Army in March 1967. He was 20 and knew only this about the Vietnam War: He had a cousin, Juan Antonio Lopez, killed in Vietnam on Feb. 17, 1966. Tony traveled to their hometown in Puerto Rico to attend the funeral for cousin Juan, one of an estimated 345 Puerto Ricans killed in Vietnam. Juan was 23.
"There were no jobs in Puerto Rico when I was 18, so I went with one of my brothers and we worked in the tobacco fields in Massachusetts or Connecticut, I can't remember which," he said. "After working there, we went to California and picked fruits and vegetables. I was drafted into the Army and my brother went to Sioux City, following a recruiter for IBP. He went to work at the plant in Dakota City, Nebraska."
Tony Lopez went to war, one of some 48,000 Puerto Ricans to serve the U.S. military during Vietnam. He shipped out on Aug. 4, 1967, and was mere days from concluding his yearlong tour of duty when a mortar attack shook their unit around 6 p.m. July 29, 1968. Lopez said the unit's lieutenant, radio communications controller, medic and at least 11 others were killed. Lopez and his fellow soldiers escaped from the remote mountain site on foot, walking 10 to 12 hours to safety.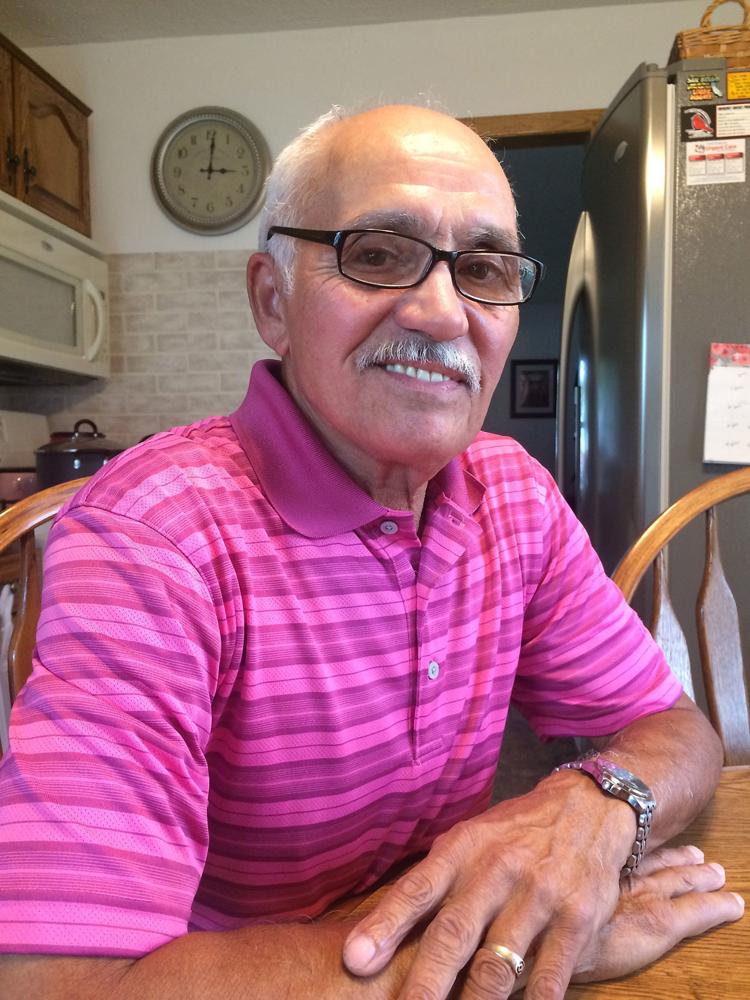 "I have two Puerto Rican friends who helped me walk," he said. "I lost a lot of blood. I was lucky it (the shell) didn't cut my head off."
You have free articles remaining.
Lopez remembers the surnames of his lifesavers: Romero and Warga. Unfortunately, he can't recall their first names. He didn't catch up with them later in life. He has no idea what became of his heroes. "In Vietnam, you never got to know their first names," he said. "You called everyone by their last name. Romero and Warga probably saved my life."
U.S. Army Sgt. E5 Lopez was treated initially in a hospital in Vietnam. He was transferred to Tokyo, Japan, for a 30-day period and then on to a U.S. Naval hospital in New York for another month. Following a 30-day leave home to see family in Puerto Rico, Lopez returned to New York, only to be discharged from the Army the following day.
From Vietnam to Siouxland
With job prospects remaining bleak in Puerto Rico, Lopez headed to Dakota City, where he found a job on the demanding cut floor at IBP, earning $2.12 per hour. "It was good money back then," he said.
He met his bride-to-be, Janice Forman, that year. They wed in 1970 and raised two sons, Tony Jr. and Mike. They now have four grandchildren and one great-granddaughter.
Tony Lopez changed job duties and titles through the years, but remained at IBP, which became Tyson Fresh Meats. He retired from the company in 2010 and has spent the ensuing years with Janice, a cancer survivor he calls the hero of their family. "She has survived cancer eight years," he said with pride.
Lopez also golfs, a fixture of sorts at Covington Links Golf Course in South Sioux City, where he once shot a 63. "I bogeyed two of the easiest holes in that round," he said, adding, when pressed, that he's a scratch golfer, a sure shot in the tradition of his countryman, World Golf Hall-of-Famer and U.S. Army veteran Juan Antonio "Chi-Chi" Rodriquez.
It was on the golf course that Lopez met Scott Heeren, a Sioux Cityan who retired as a U.S. Army captain in 2015. Heeren, an avid golfer in his own right, noticed the Purple Heart plate on Lopez's golf cart. Heeren asked if Lopez had the actual medal. Lopez admitted he'd left it in Vietnam a half-century ago.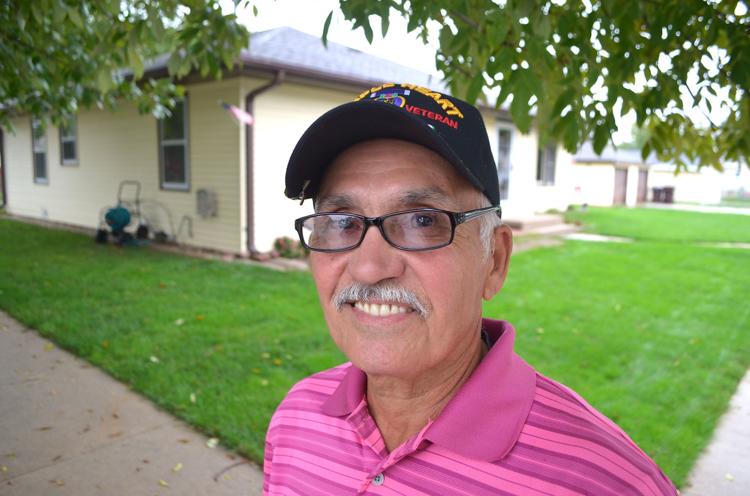 Heeren, who had connections with Ernst, the first woman to serve in active combat and the U.S. Senate, helped Lopez file his paperwork while correcting a unit number that had been misreported years before. Heeren said his small role in all this is simply his way of fulfilling his Army values in aiding a fellow soldier.
"I'm thankful for what Scott did and for Senator Ernst," Lopez said.
Lopez said he's not sure where he'll put the Purple Heart once it's in his possession. He's not sure when the ceremony takes place. That's up to Senator Ernst, who continues to juggle commitments in the Senate and across Iowa.
Frankly, Tony Lopez, the Vietnam War veteran, won't sweat it. He's grateful.
"I've waited 50 years, a few more weeks won't hurt," he said.
Copyright 2018 The Sioux City Journal. All rights reserved. This material may not be published, broadcast, rewritten or redistributed.