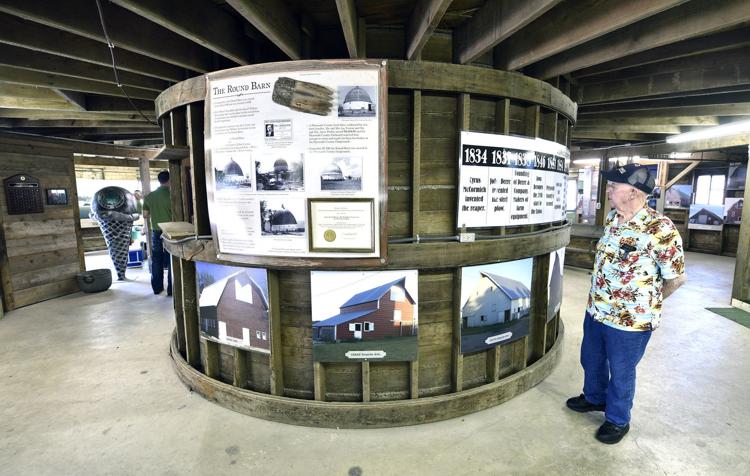 LE MARS, Iowa --In taking a bit of a different look at a barn-raising, we head to the Plymouth County Fair, which kicks off the "Five Best Days of Summer" Wednesday.
A gathering point on the fairgrounds is the Tonfeldt Round Barn, a structure whose construction began 100 years ago when H.A. "Peter" Tonsfeldt, with assistance from William Schumaker, drew plans for a round, self-supporting barn. The site measures 61 feet in diameter and features a silo height of 45 feet.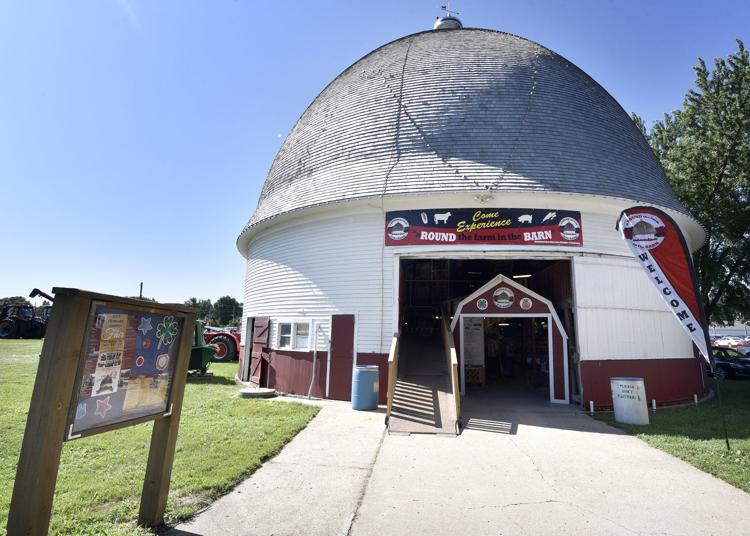 The Great Depression caused Tonsfeldt and his family to move to Pipestone, Minnesota, in 1928, according to an illustrated display within the barn. Herman Lang bought the Tonsfeldt farm and barn and installed milking equipment within these rounded walls.
Poll: Have you ever been inside a barn?
Plymouth County Fairgrounds' Round Barn will be celebrating its 100th birthday with an exhibit this week featuring 100 barns in the county.
You voted:
After Lang's death, his heirs sold the property and barn to Leonard, Marving and Roman Langel in 1980. One year later, the Langels offered the barn to the Plymouth County Fair Board as a gift.
Mr. and Mrs. Joe Easton joined Mr. and Mrs. Jerry Probst in raising $14,000 at the time, an amount matched by the Plymouth County Fair Board, and used the money to move and repair the barn for display on the fairgrounds. The barn was moved here on Sept. 10, 1981.
Thirty-seven years later, the Round Barn remains in incredible condition, serving thousands of fair-goers this week, folks of all ages who study its craftsmanship and learn its history. To add to the luster of this attraction, Dennis Morrice, who serves the Le Mars Area Chamber of Commerce Agriculture Committee, played eager beaver by photographing 85 other Plymouth County barns and having their pictures blown up to adorn interior walls.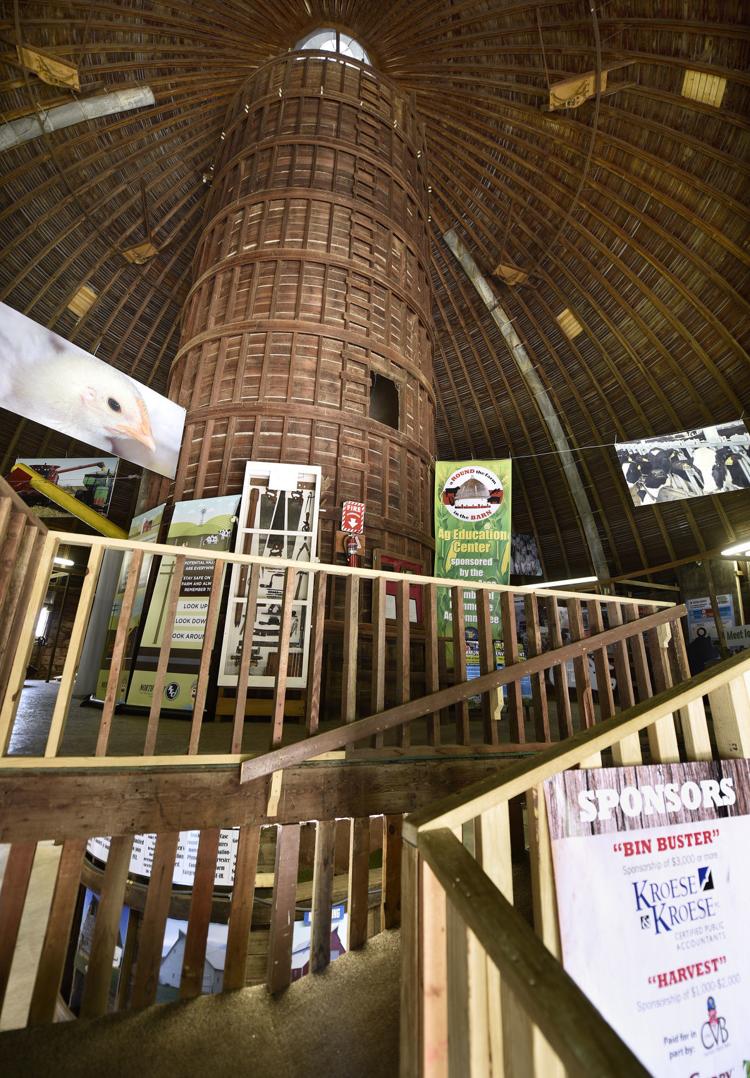 Along with those color photos, there's a map detailing nearly 50 barn quilts displayed throughout Plymouth County, and all sorts of exhibits highlighting the importance of agriculture locally, such as, "Did you know Plymouth County ranks third in Iowa for number of sheep produced with more than 11,000 head?"
Iowa, according to one display, produces nearly 15 billion eggs annually. If you placed the eggs from the nation's leader in egg production (Iowa) from end to end, our eggs would circle the earth about 21 times.
Additionally, each high school FFA chapter in Plymouth County created a display that detailed the physical aspects and origins of different types of barns, ranging from Gable barns (Le Mars Community FFA) to Gambrel style (MMCRU FFA) to Gothic barns (Kinglsey-Pierson FFA) to Monitor style barns (Akron-Westfield).
The students enrolled in the Hinton High School FFA unit created a display on the Round Barn style and this structure itself.
"We had thought about doing a display on the Muecke style of barn as it's a local one, but we really couldn't find information on that style," said Stephanie Bass, the FFA adviser at Hinton High School. "So, we focused on the Round Barn."
Bass, who hails from Connecticut, reports that Round Barns are found most often in Wisconsin (180 still standing) and Iowa (127 still standing), a finding that falls in line with dairy enterprises within those states.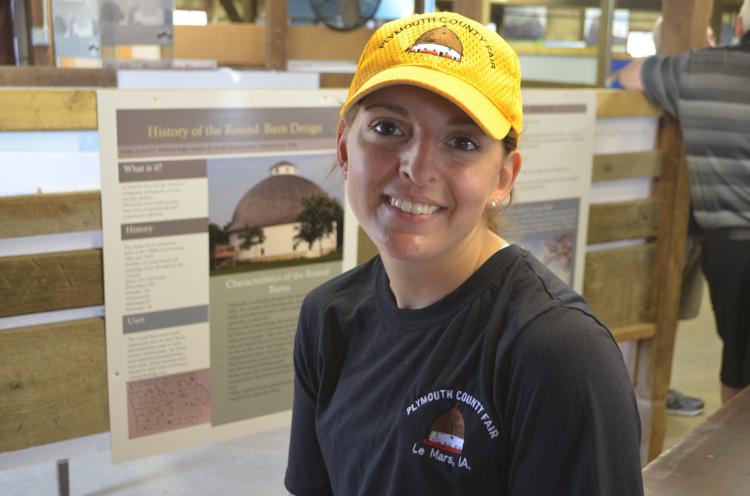 "With this being the 100th year of the Round Barn, we decided to focus on barns in Plymouth County," said Jordan Sitzmann, a Gehlen Catholic High School and Morningside College graduate who serves as vice president for the Le Mars Area Chamber of Commerce Agriculture Committee. "It really turned out great."
I think you'll agree. The Plymouth County Fair profile rises with the preservation and the tender-loving-care fair officials and agriculture lovers throughout the county show this 100-year-old icon. Beginning the "five best days of summer" at the Round Barn seems to complete a circle of life of sorts in Le Mars.