SIOUX CENTER, Iowa | March entered like a lion in the basketball bastion of Sioux Center.
The Sioux Center High School Warrior girls' team, for starters, won a state semifinal contest on Thursday, March 1, advancing to the title game on Saturday, one the Warriors would drop to Crestwood of Cresco.
Meantime, both the Northwestern College men's and women's teams made preparations for the NAIA Division II National Tournament. The Red Raider men play at 8 p.m. Wednesday in Sioux Falls. The Red Raider women tip-off at 8:30 a.m. Thursday.
Then, there's the roar Dordt College made Friday with the announcement of its new hire, Brian Van Haaften, men's basketball coach.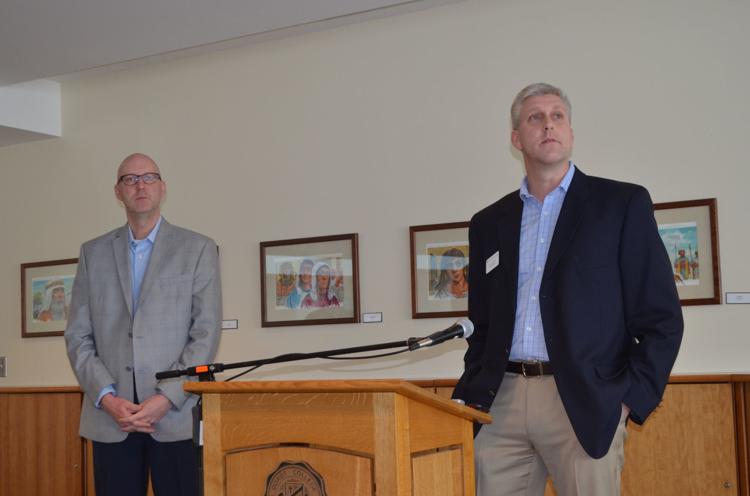 Ross Douma, Dordt athletic director, introduced Van Haaften on Monday morning, just as an early March blizzard descended upon "Defender Nation" in Sioux Center. Douma had been head coach since 2009. The 1995 Northwestern College graduate now turns his full attention to being an athletic director, a role he shared with that of men's basketball coach since last summer.
Van Haaften, like Douma, a Northwestern graduate, emerged from a field of 85 candidates for the coaching post. His hiring sent a few shock waves across the Northwest Iowa sports scene as "VH" had become an institution at Buena Vista, where he directed the Beavers to 414 victories the past 22 seasons and was named Iowa Conference Coach of the Year seven times.
"The last three days have been a whirlwind," Van Haaften said on Monday. "I did not know my phone could blow up like this.
Van Haaften spent much of the past three days communicating with players, former players, friends and fellow coaches, all of them congratulating him while hearing him out on the move.
"It's probably a little rare to find someone whose been at the same place for 22 years to all of a sudden get up and try to do something else," Van Haaften explained. "But I've seen a lot of my friends over the years who have coached close to their 50s and all of a sudden just kind of ride off into the sunset.
"And I don't want to be that person," he continued. "I want to be a person that has a new challenge."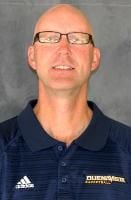 "Perhaps the most telling accomplishment of Brian comes from visiting with parents of former BV players who have this consistent theme, and that is that Coach 'VH' continues to build relationships with his players after graduation and sincerely cares about their continued growth and development as people," said Douma.
Van Haaften, who introduced his wife, Barb, a Sioux Center native, to the crowd, continued by saying, "We're going to have a bunch of guys we're all going to be proud of here in a lot of different areas, whether it's a Christ-centered approach or whether it's on the academic side. We'll play with enthusiasm and effort on the basketball court, too. I can't wait to get started."
Interestingly, this wasn't the only basketball coaching change taking place in the county's largest city. Derek Keizer, who had been Douma's assistant coach in the men's program at Dordt, was named the new boys' basketball coach at Western Christian High School in nearby Hull, Iowa.
Keizer replaces Bill Harmsen, who coached the Western Christian boys the past two seasons after earning three state titles there as girls' basketball coach. Harmsen, who directed the Wolfpack boys to a state crown in 2017, is leaving Western to become the women's basketball coach at Dordt, a move that was announced in May.