SIOUX CITY | Thirteen years ago today, I had a story in the Journal featuring brothers-in-law Gus Demetroulis and Tom Eliades, owners and operators of the popular Milwaukee Wiener House in downtown Sioux City.
Those men, both Greek immigrants, bought the restaurant on a handshake from Greek Gus Avlichos 58 years ago this week. Avlichos was in the hospital at the time.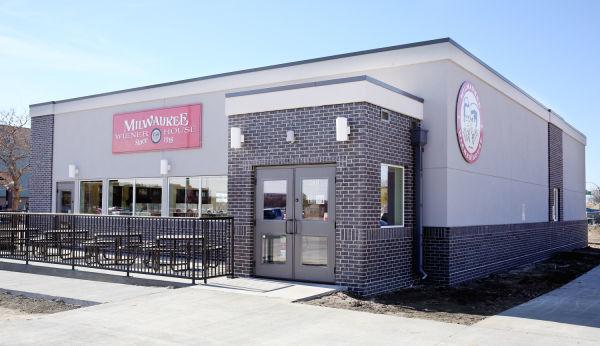 Today, Tom's sons, John and Mike Eliades, run the shop, which has since been relocated one block to immediately east of the Hard Rock Hotel & Casino. I'll see them late this summer as the place famous for hot dogs celebrates its 100th anniversary. It's been owned by Greeks since Bill Diones opened his small shop in 1918, reportedly naming it after the Milwaukee Railroad station.
Tom Eliades died in 2013. Gus, 78, died March 7, after a battle with cancer. His funeral was Monday at Holy Trinity Greek Orthodox Church in Sioux City. I attended the funeral and watched as Gus' body was anoited with oil and soil, a vial of dirt he and his wife, Vasiliki "Koula" Demetroulis, scooped up on a visit to their hometown, Velvento, in the Macedonia region of Greece.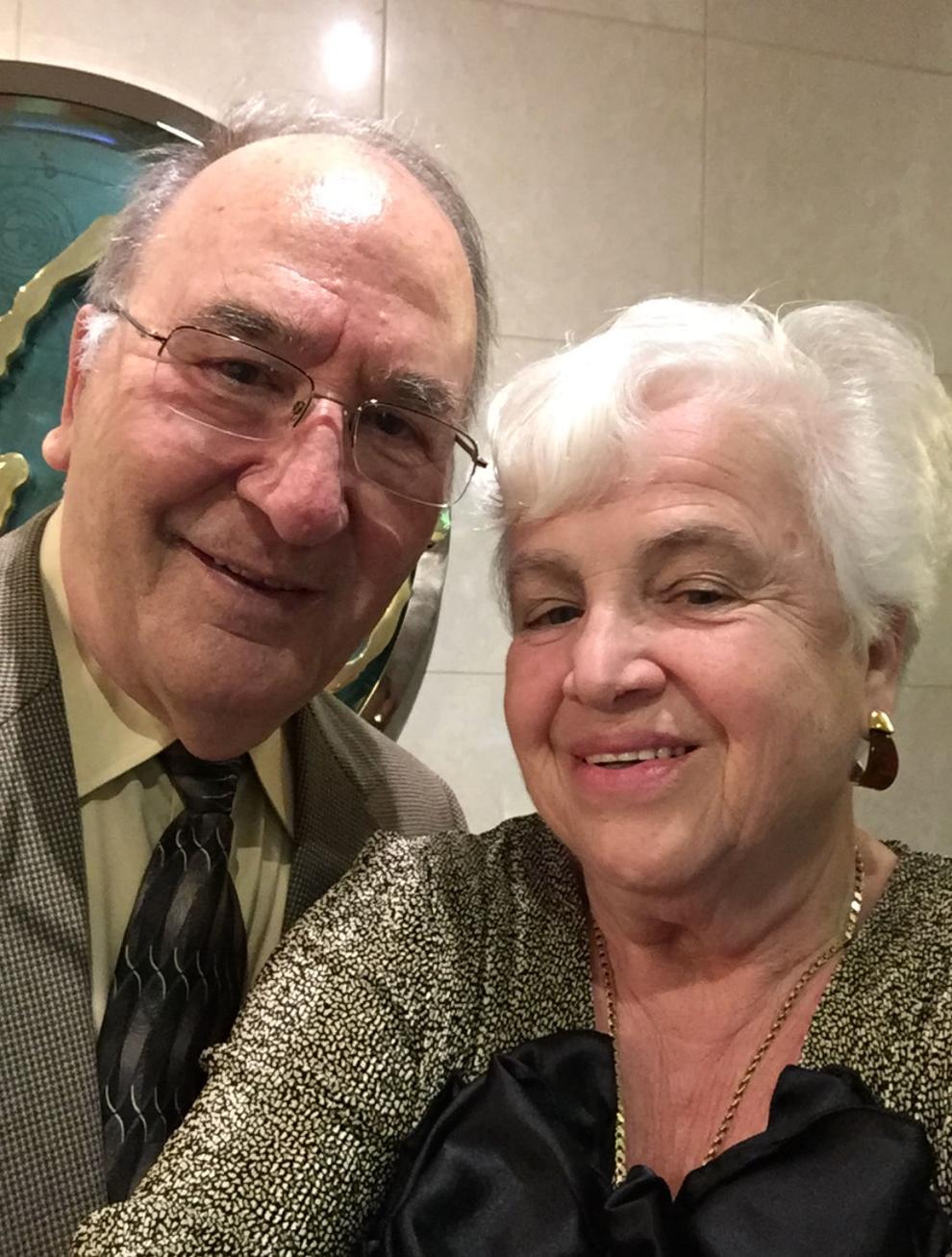 Macedonia. The name may ring a bell, locally, for it was at the Macedonia Club in Sioux City where this love story began. The two young Greek immigrants met there in 1956. Gus left his hometown on March 6, 1956, and came to Sioux City, sponsored by his uncle, who showed him around town, introducing him to Greek business owners. After working odd jobs through the balance of 1956, Gus landed a job as a dishwasher for a restaurant owner whose dishwasher didn't show up for work that day in 1957. Gus, ultimately, scrubbed up for a trade he'd never leave.
In 1960, Gus and Tom Eliades, who both came to Sioux City by train, bought Milwaukee Wiener House. The following year, Gus and Koula wed. They brought three children into the world. The oldest, daughter Ann, died on her seventh birthday, succumbing to leukemia on Sept. 1, 1971. Children Chris and Elaine would follow. Chris works as a managing director of transportation insurance practice for a publicly-traded insurance company in Kansas City; Dr. Elaine Demetroulis serves as an interventional cardiologist in Iowa City, Iowa.
As we sat in the old restaurant at 309 Pearl St. on that March day 13 years ago, Mike and John Eliades hustled to serve a steady stream of diners while Tom, Gus and Koula kept me captivated with tales from Greece and their early Sioux City days. Both Tom and Koula lost their fathers to war in Greece. Gus' oldest brother, Dimitrios, was taken from their home as he was considered to be of "fighting age" for the war effort. Gus, who was 14 at the time, never saw his older brother again. He went through life assuming Dimitrios had been killed.
"They used to hide under the stairs at night," Chris told me, explaining the horrors of war and the struggle to come of age in Greece on the heels of World War II.
The strife led Gus to us, Sioux Cityans. He never forgot the struggle, and he always remembered those who helped him and supported him in Sioux City, from the thousands of loyal customers and visitors to those who took him aside in the late 1950s to help him learn English, paving the way for the proudest of days when he became a U.S. citizen.
He'd go on to serve a few million hot dogs and made that many friends, joining Tom Eliades in their daily regimen, one that's passed on to the Eliades brothers, the current restaurant owners who greeted me quickly at the counter on Thursday to offer their gratitude for the business and immense loyalty their father and uncle created through service, attention to detail, and by building relationships inside this eatery and beyond its walls, in the community. An incredible legacy, really, for a pair of men who came here penniless.
Chris explained how his father, Gus, sent a portion of his revenue for years back to Greece and, in time, helped sponsor two younger siblings who made their way here and made this a richer community, a richer country.
And part of those riches, Gus learned and demonstrated, were to be shared with those less fortunate. For decades, Gus offered his service to the Woodbury County Drug Court. He also frequented local nursing homes and the homes of shut-ins, often taking his family on Sunday afternoon visits to those who simply needed to experience the warmth of others.
Chris said his dad would likely blush or turn away at the sentiment washing over his memory. Gus had a hard time taking compliments, Chris said. Instead, he'd counter by saying he wasn't at all extraordinary. The people of this city and area helped make the man. He worked to gain their trust and to keep their taste buds satisfied. It was his hope that such loyalty stretches beyond the restaurant's 100th birthday.
As it pertained to the bigger picture? Gus Demetroulis, his son said, simply did what he believed we're called to do.
"That's what we're supposed to do as Christians," he said.