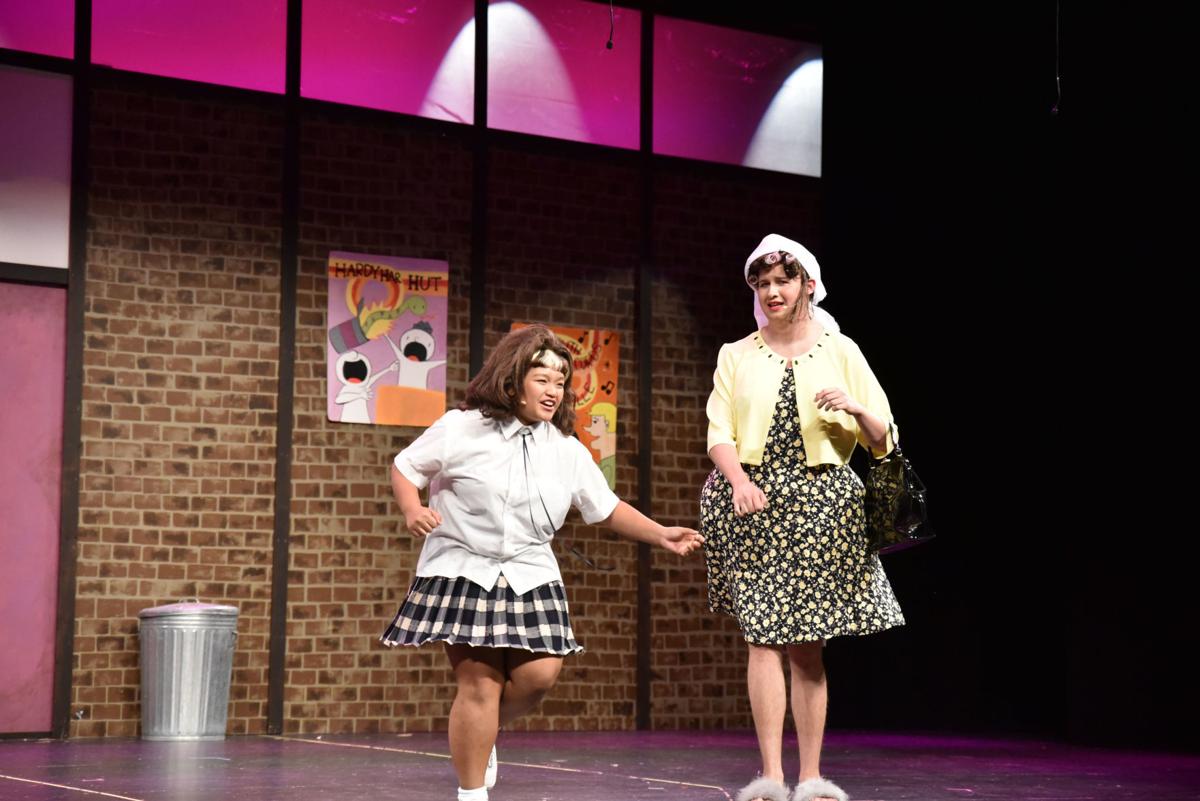 SPIRIT LAKE, Iowa -- The last time I spoke with Anna Ascheman, she was coming from "Hello, Dolly" on Broadway, starring Bernadette Peters.
On Saturday, Asheman teamed with Nate Walsh and about 90 others as directors Luke Miller and Cheri O'Hagan presented the finale of Meredith Willson's "The Music Man" for the Spirit Lake Drama and Music Departments.
Ascheman and Walsh wowed as leads Marian Paroo and Harold Hill in the classic that asks everyone to "give Iowa a try." Actually, everyone associated with the show wowed this fan.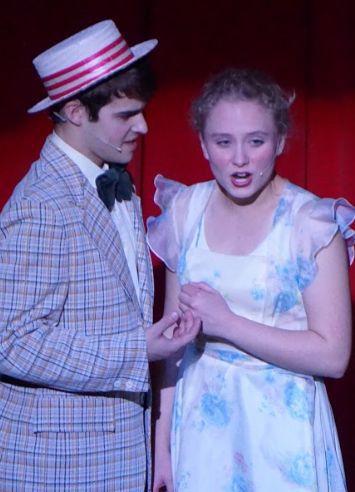 The instrumentation (Tyler Pedersen), the singing, the technical aspects (Gary Heady Jr., from his station in the incredible Sami Center) and the choreography (Dawn's Dance) made River City sing.
Three judges representing the Iowa High School Musical Theater Awards were on hand for the Friday evening opener. That organization led me to Ascheman months ago. Ascheman's work in "Once Upon A Mattress" at Spirit Lake High School last fall paved the way for her nomination to participate in the Iowa theater awards program, a statewide effort launched by the Des Moines Performing Arts organization.
Ascheman was chosen as the top female performer in Iowa and headed to New York to represent the state at the National High School Musical Theatre Awards in June. She spent more than a week working with Broadway pros as part of the program, an occasion I detailed for a Journal story.
"I went to New York and improved so much as a result," said Ascheman, who noted that her classmate and longtime friend, Walsh, benefited from attending a summer arts camp as well. The two connected on-stage as Hill and Paroo, backed solidly by dozens of peers.
"I really enjoyed acting with Nate as we've been friends so long," Ascheman said.
"I went to the University of Michigan Musical Theater Workshop for three weeks," Walsh said. "That was a 3-week program, so we both had our summer experiences and both improved."
You have free articles remaining.
Ascheman filmed portions of "Music Man" rehearsals this fall in her effort to document the growth of the show to officials with the Jimmy Awards, often called "The Jimmys."
"I miss the show already," Ascheman said on Tuesday. "It's nice to get a break, but I really miss it. We had so much fun."
As a spectator, I found myself smiling through anything Finley Hoien, Max Bower, Max Miller and Danny Browning touched as the Barbershop Quartet. Additionally, scenes such as one in the library where Ascheman was passed from patron to patron as Walsh completed a bit of a tap routine while singing at her desk brought joy. I'm not sure I've seen high school drama departments add those layers, at least in this scene, in staging the iconic production.
"I take dance lessons and my instructors were so excited to get all of the people involved in so many scenes, basically taking a scene and making it into a number," Walsh said.
Storm Lakers pop in 'Hairspray'
Meantime, down Highway 71 at Storm Lake, Sara Carlson joined Joanne Tucker in staging "Hairspray," a musical of inclusiveness featuring 15 Storm Lake High School seniors and dozens of their fellow Tornadoes. Senior Zack Brown nearly stole the show, in a good way, as Edna Turnblad, mother of lead Tracy Turnblad, played impeccably by junior Beauna Thammathai.
As I watched, I kept waiting for a scene that allowed Thammathai to take five minutes to rest voice and lungs. No such chance. It seemed she danced and sang her way through just about every nook and note in the production.
Brown, meantime, elicited laughs every time he twirled and strutted and dropped his voice an octave or two. At about 6-foot, 5-inches, he towered on stage, clumsily clad in a dress and heels, giving just the right touch to a character played by John Travolta in the movie.
Like the kids up north in Spirit Lake, all Tornadoes kept the pace humming in "Hairspray," a credit to pit orchestra members and student choreographers Kylee Lange, Chloe Lalone, Sami Lalone and Junior Zambrana, a quartet of seniors who played major roles themselves in this ambitious show.
The set itself was a bit of a star, having arrived in Storm Lake from Clay Central-Everly, via Emmetsburg, the high school that purchased it initially from the famed Chanhassen Dinner Theater in Minnesota. By Monday, Tucker had posted a note on a theater message board and a high school in Council Bluffs had secured the set for use in 2020.
"Two years ago we saw the set come across on a message board and we've sat on it since," said Carlson, who noted the musical attracted well beyond 1,000 spectators to Storm Lake's wonderful 2-year-old performance arts auditorium. "That's what we schools do: We share."
And, they shine. They certainly did in Spirit Lake and Storm Lake, warming up an otherwise frigid November weekend in Northwest Iowa.
Copyright 2018 The Sioux City Journal. All rights reserved. This material may not be published, broadcast, rewritten or redistributed.