STORM LAKE, Iowa | For the second time this academic year, an athletic event involving high schools in Spencer and Storm Lake is being remembered for racist acts.
The most recent, a boys' basketball game at Spencer Fieldhouse last Friday, has resulted in the disciplining of Spencer students who taunted Storm Lake players.
Storm Lake Superintendent of Schools Carl Turner said a chant, "Go back home," came from the Spencer student section as the Tigers tripped the Tornadoes, 63-50.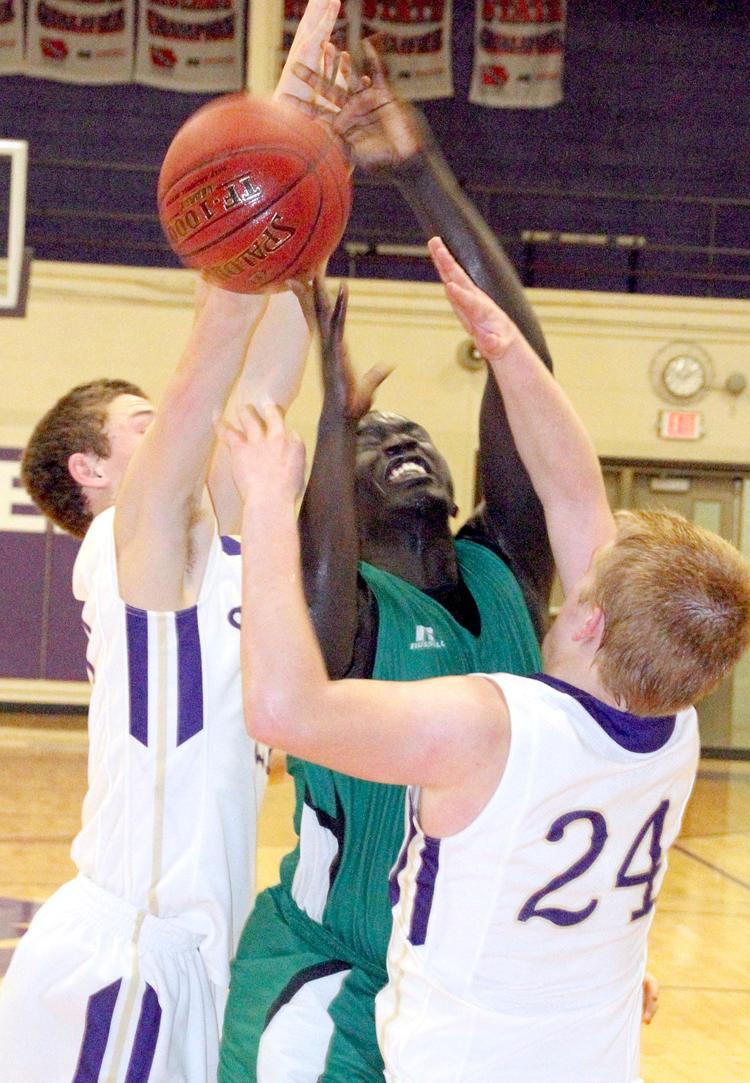 "It doesn't mean go back to Storm Lake," Turner said. "It means go back where you came from."
Storm Lake High School is home to dozens of nationalities, a school wherein students speak 24 languages. Eighty-four percent of the children in the Storm Lake district are non-Caucasian. "I think we're the most diverse school district in Iowa," Turner said.
Are its student-athletes the most targeted by opposing student sections? Maybe. I've been told by friends and family members in Storm Lake that students in opposing student sections this winter -- and in past seasons -- have chanted "U-S-A, U-S-A," on more than one occasion while their team hosts Storm Lake.
The chant could be heard briefly on Friday in Spencer, on a night where a select few in the Tigers' student section observed a "USA theme night" by donning patriotic red, white and blue apparel.
"When you have real patriotism, it's a chance to unite," said Tanner Hoops, a Storm Lake High School alum who broadcast the game for a Storm Lake radio station. "But when it's used here to mask bigotry, it's wrong."
"There was some USA clothing," acknowledged Spencer Community Schools Superintendent Terry Hemann, who added that any "USA theme" for that evening was not approved by administrators. "Our high school administrators estimate that about a dozen students had USA clothing on that night, which was about 10 percent of the students we had in the crowd."
"There were some U-S-A chants and we saw the (Spencer) athletic director go up and handle that," said Turner.
Just over three months ago, some students in the Spencer student section directed racial slurs at Storm Lake students following the Tigers ' 17-14 football victory over the Tornadoes. The confrontation occurred in front of the bleacher section for Storm Lake on the Tornadoes' home field.
"The Spencer kids ran around the track to where the players exit," Turner said,. "There was some dialogue exchanged from Spencer to Storm Lake people. Some of it was racial in nature."
That episode led principals from the high schools to devise a plan to bring the student bodies closer. Not long after the football game, a delegation of Spencer students traveled to Storm Lake and spent a portion of a school day at Storm Lake High School, getting to know their rivals off the field of play. A group of students from Storm Lake headed north to Spencer and returned the favor days later.
"They spent time following each other to class," Turner said. "And, afterwards, they had pizza."
"Ever since football, we've talked," said Hemann, noting how activity directors Ty Seaman (Storm Lake) and Ryan Sweeney (Spencer) have visited, as have the superintendents and high school principals, Elli Wiemers, of Spencer, and Beau Ruleaux, of Storm Lake. "At the end of the day, it's about sportsmanship, about how we treat each other."
Turner agreed. "Jesus taught the lesson," he said, "treat people the way you want to be treated."
Seaman has reached out to athletic directors in the Lakes Conference, asking them to direct their students to refrain from observing a "USA theme night" when the Tornadoes come to town.
"There's nothing wrong with 'USA night,'" Ruleaux said. "But maybe you can have 'USA night' when you play Le Mars or Spirit Lake. We're just asking them to be aware of the dynamic."
"Most of our events go off without a hitch," Hemann said. "Spencer, just like any other community, has great kids doing the right thing."
In this case, several of them weren't and Hemann and his staff seek to make it a teachable moment. Students have been disciplined. The investigation continues as others will be questioned about what transpired Friday, he said.
Moving forward, he said, Spencer High School will observe no specific theme nights when it comes to inter-scholastic competition. Rather, students will be asked to cheer for the Tigers while donning their school colors, purple and gold.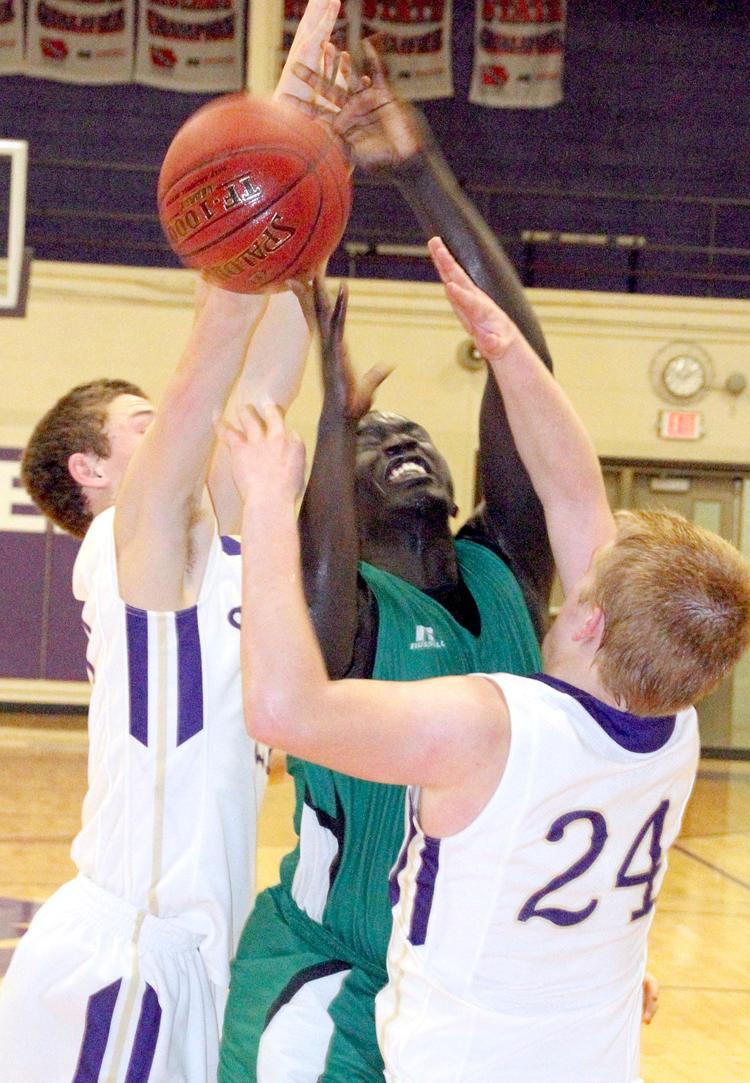 "We don't condone poor sportsmanship," Hemann continued. "Now, this becomes a teaching opportunity and a learning opportunity, for our community, and, most important, for our students."
"We have the same mission here," Turner said. "We have some kids here, some are great, but we have some kids and adults who can become better people. We must teach that differences are OK, they make the world a great place. Let's celebrate our differences and diversity and try to learn as much as you can about other people.
"The teachable moments," Turner concluded, "are more important than any wins and losses."