IDA GROVE, Iowa -- "I follow a full moon to Ida Grove's Skate Palace...seeking a plate of political 'red meat' as five Republicans convene at a table set in red, white and blue."
That's my lead paragraph from a column five years ago this weekend. I observe with 115 spectators as Sam Clovis, Joni Ernst, David Young, Matt Whitaker and Scott Schaben make their case to represent the Republican party in a race for the U.S. Senate seat vacated with the retirement of Democrat Tom Harkin.
Ernst, of Red Oak, wins the GOP primary in June 2013. She goes on to defeat U.S. Rep. Bruce Braley, a Democrat from Waterloo, in turning a Senate seat in Iowa from blue to Republican red.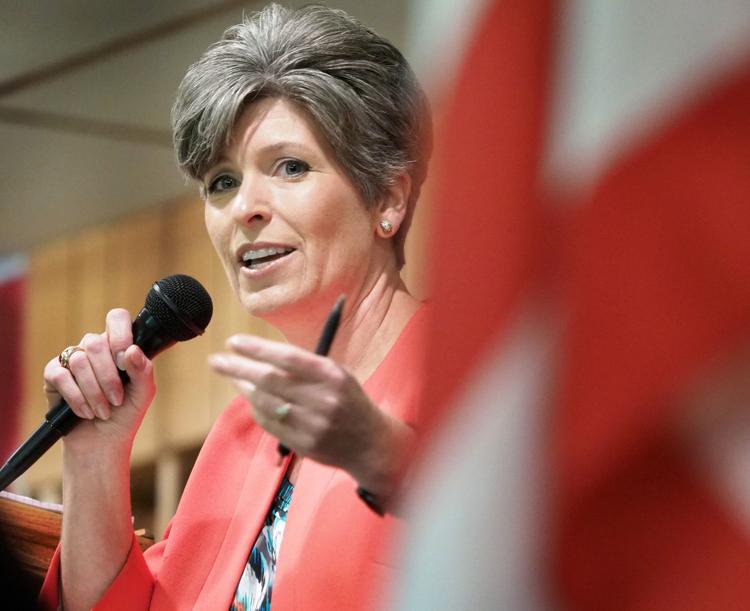 Four of the five candidates at the Skate Palace that night remain in the news five years hence. Ernst this week rose to vice chair of the Senate Republican Conference, marking the first time GOP senators have elected a woman to a leadership position since 2010. Her fellow Republican, Sen. Chuck Grassley, of New Hartford, ascended to president pro tempore, third in the line of presidential succession, following the Vice President and Speaker of the House.
Ernst, the first female combat veteran to serve in the U.S. Senate, may have had a chance to be Vice President. Trump interviewed her for the post, but she turned him down in July 2016. "Ultimately, I said 'no' as I feel I'm on a roll doing important work in the Senate for Iowans," she told me that summer.
Trump last week accepted the resignation of Attorney General Jeff Sessions. He then appointed Skate Palace debate vet Matt Whitaker to serve as acting AG. The former Iowa Hawkeye tight end from Ankeny made national news, not only for his appointment, but for controversial statements surrounding the probe of Trump by special counsel Robert Mueller.
Van Meter's David Young, who appeared at the Skate Palace that evening, held the mic as I snapped the photo you see. Young, who attended Buena Vista University with me, went from losing this Senate primary to winning a seat in the U.S. House in 2014 and 2016. In his re-election bid in House District 3, he was defeated earlier this month by political newcomer Cindy Axne, 49 to 47 percent.
Hinton's Sam Clovis, a former Morningside College professor and KSCJ-Radio talk show host, won the straw poll at the Ida Grove Skate Palace in 2013, garnering 57 of 94 votes, easily outdistancing Young (15 votes), Whitaker (13) and Ernst (6). Clovis finished second to Ernst in the statewide primary in June 2014, then ran for state treasurer and lost to Democratic incumbent Michael Fitzgerald.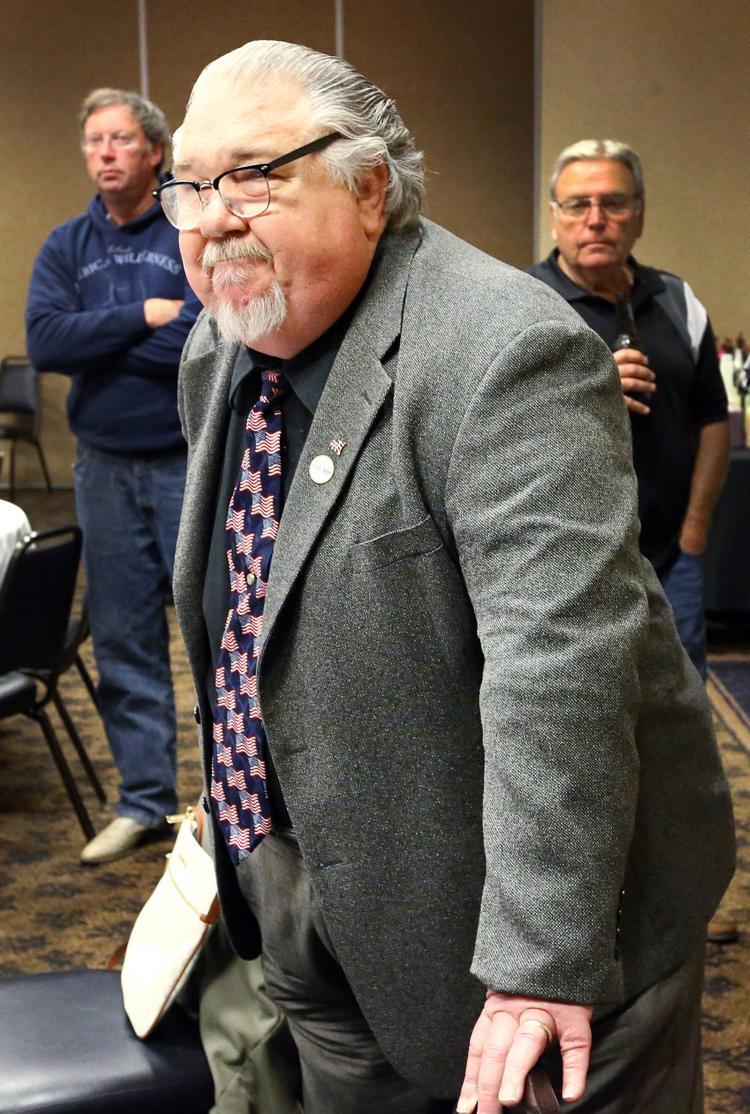 Clovis later served as national campaign co-chair for Trump during the 2016 campaign. He began working for the U.S. Department of Agriculture the day Trump took office. Clovis, who testified before a grand jury as part of Mueller's investigation, left the USDA last May. I saw him at the GOP election reception for Rep. Steve King last week, but he was on his phone outside the banquet hall at Sioux City's Stoney Creek Hotel & Conference Center.
Lastly, Scott Schaben, longest of long shots in the 2013 primary, earned three votes and finished last that night. Interestingly, my column featured him as much as anyone. Schaben, who, like Clovis and Ernst, touted his military experience, talked about reducing the debt, taking on the Affordable Care Act and fighting for the Second Amendment.
The former auto dealer from Ames also said Republicans must respect recent Supreme Court decisions that clear the way for more same-sex marriages. "Chasing people out of our party will only hurt our party," he said.
Copyright 2018 The Sioux City Journal. All rights reserved. This material may not be published, broadcast, rewritten or redistributed.
Be the first to know
Get local news delivered to your inbox!