SIOUX CITY | Claire O'Brien tapped her cane into the carpet, punctuating the length of her military service in World War II.
"Two years, six months, 29 days," she said. "I think I served longer than many men. I'm kind of proud of that, you know."
I met O'Brien one decade ago while conducting interviews for an exhibit at Sioux City's Betty Strong Encounter Center, one detailing the extraordinary experiences of 14 men and women who served the U.S. during the "war to end all wars."
Yes, men AND women. Two of the veterans we featured in that 2008 exhibit were women: Armeda Jenness, of Kingsley, Iowa, who died in 2012, and O'Brien, a Sioux Cityan who was 85 at the time.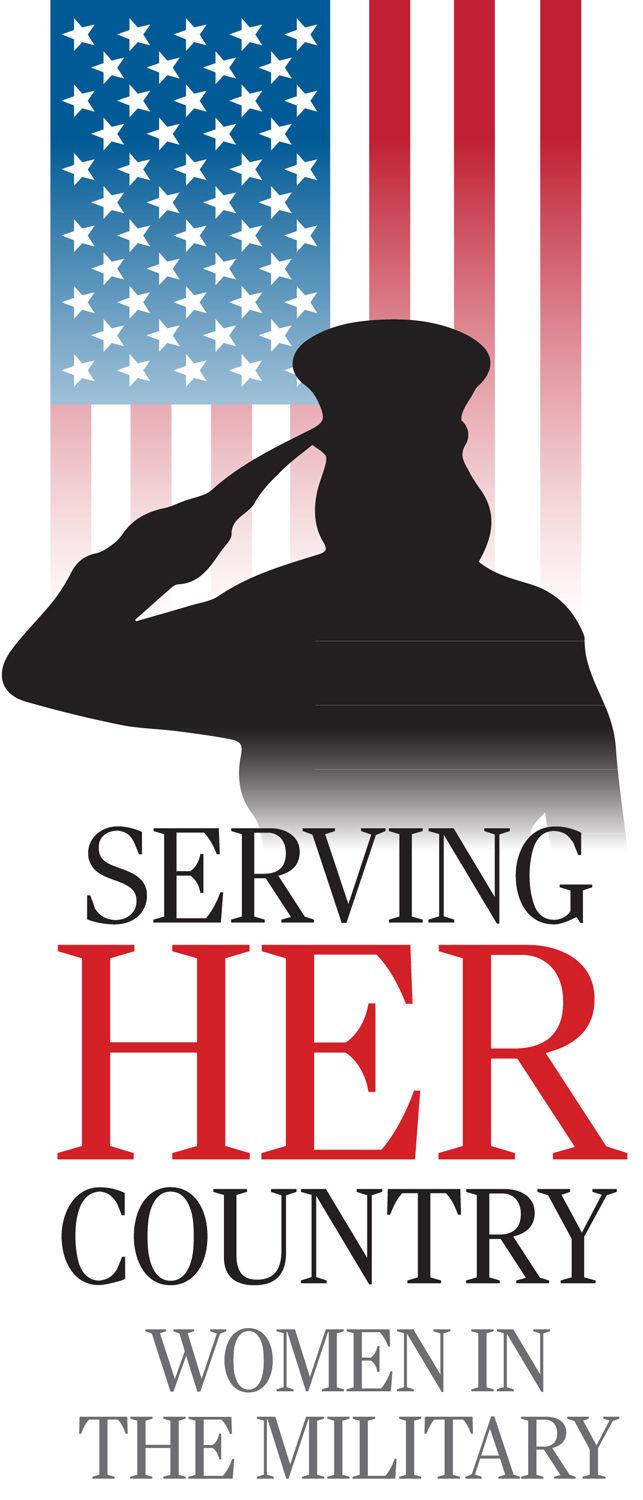 She's one of two surviving members of that effort, a popular exhibit that led to the Journal's cooperation with the Betty Strong Encounter Center on two subsequent series: A 2015 project in which 50 Vietnam War veterans from Siouxland were featured in the Journal and at siouxcityjournal.com, and a similar 20-part series detailing the work of soldiers, sailors and Marines who answered our country's call during the Korean War. All 70 veterans showcased in those exhibits were men.
This fall, the Journal again teams with the Betty Strong Encounter Center to present, "Serving Her Country: Women in the Military." The three-week series will see Journal photographers join reporters in presenting feature profiles, portraits and audio/video clips on 20 women from across the tri-state area who served the U.S. in all branches of the military.
These women, who staffed Navy hospitals in World War II, monitored communications as terrorists attacked on Sept. 11, 2001, and logged time in the Middle East within the past decade, did more than their share of heavy lifting for our country before returning home to raise children, care for patients, educate students and start businesses.
"I am a women's advocate, for all of us, not just those in the military," said O'Brien, a longtime high school teacher and counselor who returned in retirement to her hometown in 2006.
Claire O'Brien, 95, followed a sibling into military service during World War II. Older sister, U.S. Army Nurse Corps 1st Lt. Dawn O'Brien followed their mother's lead, Mary Beryl O'Brien, a German who volunteered with the U.S. Navy's Yoemanettes.
"Our mother met troop trains in Sioux City during World War I and gave the troops fruit as they stepped off the trains," O'Brien said.
Local military service among women stretches back beyond that point. On Veterans Day in 2016, folks gathered in the Dakota City Cemetery at Dakota City, Nebraska, to dedicate a headstone for Sophronia Hunt, who was 81 when she died in 1928. Hunt was one of an estimated 400 women who dressed as a man and served on the front lines for the Union Army during the Civil War.
Historian Shirley Sides, of Dakota City, tracked down the story of Hunt's service with an Iowa Civil War regiment from Pottawattamie County. She carried a rifle into battle for one month until ordered off the front lines once Army officers discovered she was a woman. She then worked as a nurse before losing her husband who had a leg blown off and died in the war.
You have free articles remaining.
Hunt, who went without a grave marker for 88 years, has one now that reads, "Civil War Veteran," a reminder that local women have played an instrumental role in our country's march to preserve freedom.
Many women, tragically, have paid the ultimate price while in the line of duty. In World War I, four women on the U.S. side were killed in enemy action. That number grew to 16 in World War II.
Accidents and disease claimed the lives of an estimated 359 World War I military nurses and more than 500 women serving the military during World War II.
Woodbury County residents embarked on a project to remember their young people killed during World War II as Memorial Stadium was erected in Sioux City in 1949. At least two women are listed on the memorial plaque that, for decades, graced the stadium entrance: Pfc. Betty Jane Montamdon, a 21-year-old Sioux Cityan and 1942 Leeds High School graduate was a member of the U.S. Marine Corps Women's Reserve when she was killed in a plane crash while on leave in California in September 1944.
U.S. Army Nurse Corps 2nd Lt. Elizabeth C. Crow died that same month in a hospital in England. Her husband, George P. Crow, told the Journal he believed his wife had been serving in France when she was wounded. Elizabeth Crow enlisted in Sioux City on July 6, 1943, and worked for more than a year as a supervisor in military hospitals overseas. Her death was listed as "DNB," or died non-battle.
Their stories underscore risks women faced while joining the fight, danger all too evident to Alexis Trucke of the Iowa Army National Guard, who toted a pistol and rifle while conducting search-and-question sessions with Afghan women in the Paktia Province in 2010-11.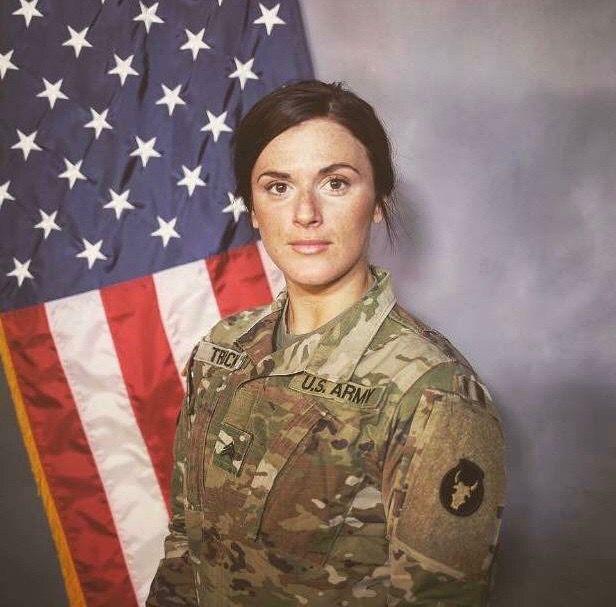 Trucke deployed just 29 days after celebrating her 18th birthday, the youngest Iowa soldier serving in the Middle East at the time she set foot on foreign soil.
"I signed up as I was looking to broaden my horizons and was unsure what I wanted to do in life," she said.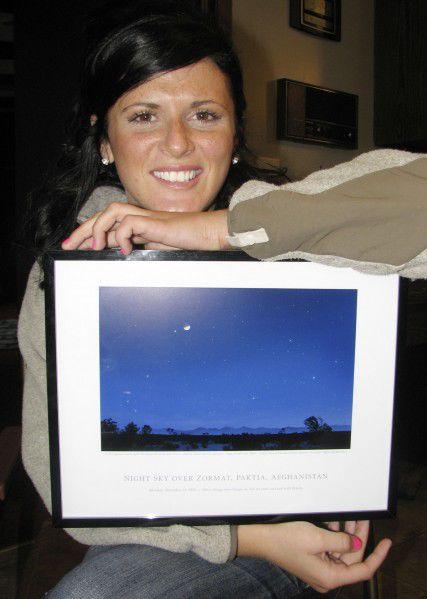 The military, she said, has helped pay for the bulk of her education. She returns the gesture by continuing her work with the Iowa Army National Guard, where she's risen to the rank of E5 Sergeant.
Already a veteran of 7 1/2 years, Trucke, 25, of Logan, Iowa, recently signed on for another six-year tour.
"Absolutely, I'm proud of my service," she said. "I think seeing the world helped me grow and figure things out on my own. Now, I can do things without second guessing."
U.S. Naval Reserve Pharmacist's Mate First Class Claire O'Brien didn't see the world seven decades ago during her service. Instead, she saw the country from a troop train as it made its away from New York, where she trained, to San Franciso's 12th Naval District Headquarters, where she served the majority of her war-time tour. Like Trucke, O'Brien said she grew into independence while processing records, participating in night-time blackouts and counseling Marines returning from battle.
"I am proud of my family's military service and I'm absolutely proud of what I did in World War II," she said. "It's trite to say, maybe, but it was a life-changing experience. I had never really been away from home and now I was out in the world making decisions while a war was going on. I had to grow up."