MANKATO, Minnesota | Minnesota Viking Adam Thielen does the almost unimaginable on Sunday: A former NCAA Division II wide receiver from Minnesota State University, Mankato, an undrafted rookie who climbed from practice squad to active roster to special teams to starting wide receiver to all-pro, plays for a berth in Super Bowl LII, a Super Bowl at U.S. Bank Stadium, the Vikings' home field.
The Detroit Lakes, Minnesota, native interviewed for a job selling dental equipment in 2013, shortly before taking a chance at a rookie tryout camp.
In some ways, Thielen has gotten an assist -- or, a downfield block, in this case -- along his fascinating career route from Dr. Cindra Kamphoff, the Vikings sports psychologist, a native of Sheldon, Iowa.
How much does Thielen think of Kamphoff? Well, he wrote the forward for the book she recently authored: "Beyond Grit: Ten Powerful Practices To Gain the High-Performance Edge." Thielen talks about his one-in-a-million career arc and how embracing failure, while loving what you do, has helped him find the grit, pushing him to be his best.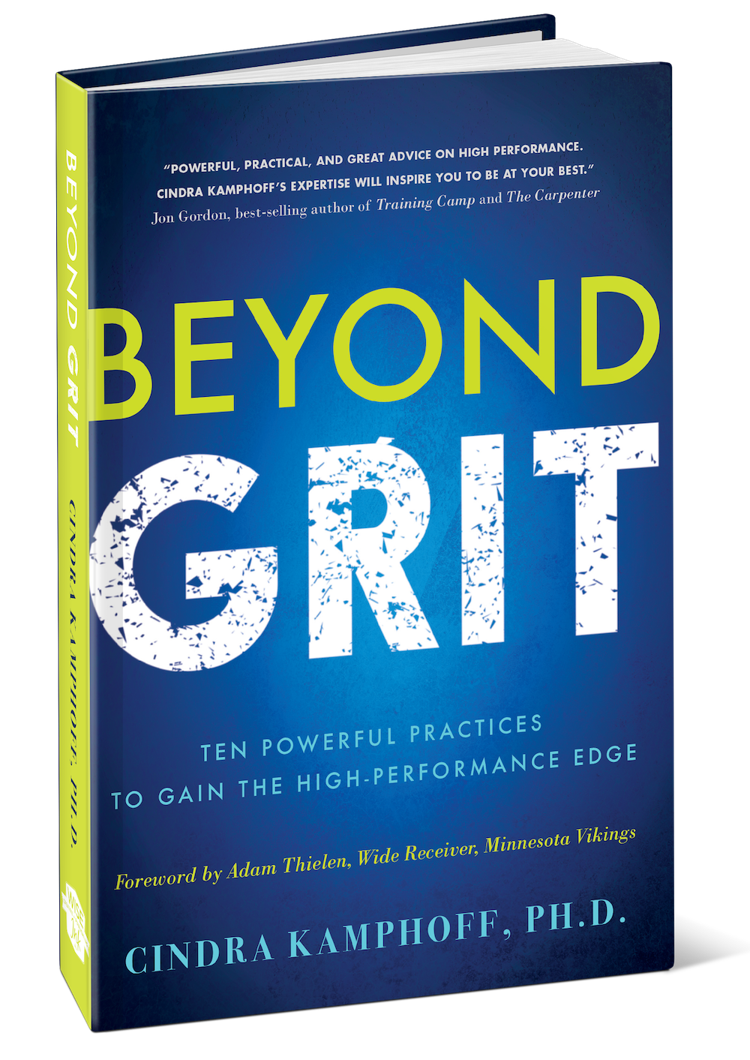 "There will be a lot of trial and error, and you'll have to stay committed," Thielen wrote, "That's why I still see Cindra each week. If you don't keep your why in mind, you'll have to start from square one again and again."
Kamphoff can't detail which players she works with each week serving the team that captured the nation's attention with an improbable touchdown on the final play of the game to upend the New Orleans Saints, 29-24, in the divisional round of the playoffs last Sunday.
Kamphoff can say she meets with Vikings in 1-on-1 settings every week, a practice she's followed since joining the organization three years ago.
Prior to that, Kamphoff worked with various NFL players and the Mavericks football team at Minnesota State, Mankato, beginning six years ago when when Thielen was a senior.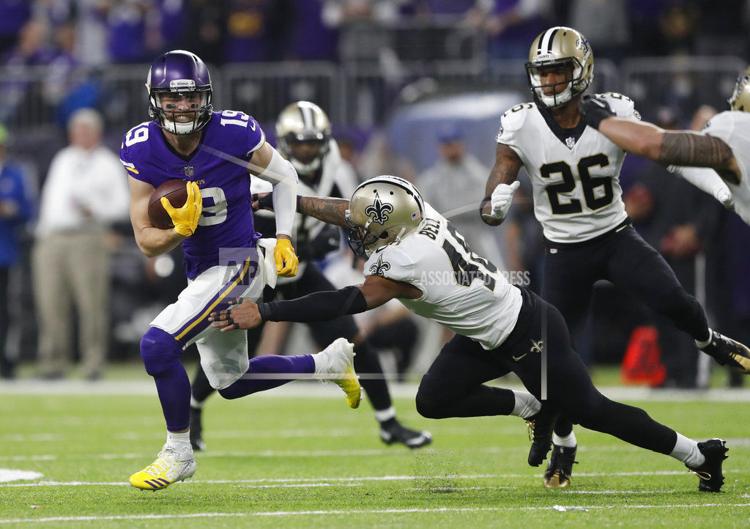 Her journey in sports stretches back a couple of decades to Sheldon High School. "After every race, my parents would debrief the race with me and they always had me thinking about the next race," said Kamphoff, daughter of Hank and Bev Schelling, now of Omaha. "They had this belief that I could do anything and I could feel it."
Hank Schelling, his daughter said, enjoyed a career in sales. He often read books about the mental aspects of sales. He passed the knowledge he gleaned on the topic to Cindra, a star on the Orabs track and cross country teams in the mid 1990s.
Cindra Schelling, as a senior in 1994, ran the all-class state best 1,500 meters at the state track meet, earning the Class 2A gold medal in 4:46. She brought home state meet silver medals that spring in both the 800 and 3,000 meters. She placed second as a junior in the state cross country meet as well. To this day, she lauds the coaching efforts of her Orab mentors Dale Clefisch, Jim De Jong and John Doely.
After earning a full scholarship to run for the University of Northern Iowa, Kamphoff finished second in the 800 meters in the Missouri Valley Conference. She also helped set UNI standards as part of various relay quartets.
"Generally, my career at UNI was a bit up and down, at least from my perspective," she said. "That's the time where I really learned and developed a passion for sports psychology. I had all this physical ability and had this goal of being an All-American, and I knew it was my mind holding me back."
Kamphoff earned a degree in psychology and headed to the University of North Carolina at Greensboro, North Carolina, to pursue a master's and, eventually, her doctorate, in sports psychology. In those years, Cindra and husband Dan Kamphoff, her Sheldon High School classmate and senior prom date, drove back and forth from Sheldon to North Carolina, a couple of times per year, killing time by making lists and talking about where they'd like to live once their schooling ended. 
"We made a list of places we'd never live," Cindra Kamphoff said with a laugh. "Minnesota was No. 1 on that list. It was too cold."
As fate would have it, she applied for a professor's position in Mankato 12 years ago. She landed the job and remains there. Dan, meantime, serves as an elementary school principal in Mankato, an hour south from the Twin Cities.
Six years ago, they opened the Center for Sport & Performance Psychology in Mankato and began developing a niche working with football players, especially those at Minnesota State, Mankato, an NCAA Division II national champion team.
"You must have great coaching, you must have great talent, you must have all the training in place," she explained. "And then, you have this mental edge. I could start seeing the work in mental training had an impact."
Kamphoff branched out and began working with NFL players around the league. Then, the Vikings hired her.
"Peak performance happens when you're focused on the present and the process, not the score and the outcome," she said.
The outcome last Sunday remains difficult to process. But, the end result has the team and its storybook receiver, Thielen, in Philadelphia, Pennsylvania, prepping for a battle with the Eagles in the conference finals at 5:40 p.m. Sunday.
Kamphoff, who attended the last-second victory over New Orleans, admitted that she didn't get much sleep that night. The same can probably be said for most Minnesotans, most Vikings fans.
"There are times when we question that we have what it takes," said the former Sheldon state champion. "We're human. We must believe that anything is possible."
Considering that stunning triumph in Minneapolis last Sunday, and the undrafted all-pro who penned the first few pages for his sports psychologist's new book, it appears that's true: Anything is possible.