SIOUX CITY – I won't bury the lead: My time at the Sioux City Journal draws to a close as I dash to work in the Buena Vista University Office of Marketing & Communications in Storm Lake, Iowa.
Jeannie Crick, a faithful reader of mine and the Journal, my wonderful place of employment the past 19-plus years, gave me a disapproving stare upon learning this news recently. We gathered at the Moville (Iowa) Community Center for the best meal of the year – the Arlington Future Farmers 4-H Soup & Pie Supper – when word about my departure from the Journal made its way to Jeannie, a resident of Moville, like me.
"I'm happy for you, just not happy about this," she said with a friendly glare (I realized she wasn't serious) that was followed with a sincere smile, a wink, and a nod.
It's not easy. Coming to the Journal in August of 1999 wasn't easy, either. I left our home in Jackson, Minnesota, as wife Jill held Anthony, then a 6-month-old, and our other children, Grady, Paul and Ellen, who ranged in age at the time from 6 to 3. Jill kept the fort in one piece each week as I stayed in Sioux City, enduring a 10-month stretch as we waited for our home to sell.
It sold, finally, and we found a four-bedroom ranch with a huge yard in Moville that June. We have adored that house as it burst with sidewalk chalk, whiffle ball, basketball games and a rusty, trusty Ford Taurus through the years, a place made almost perfect by neighborhood kids and neighbors like Steve and Brenda Heeren and Blake Stubbs.
My role at the Journal grew, expanding from a feature writer to regional editor to columnist. Publisher Ron Peterson and four editors, including the last, my friend, Bruce Miller, allowed me to roam wherever gravel or county roads would take me, and, by extension, you and Jeannie Crick.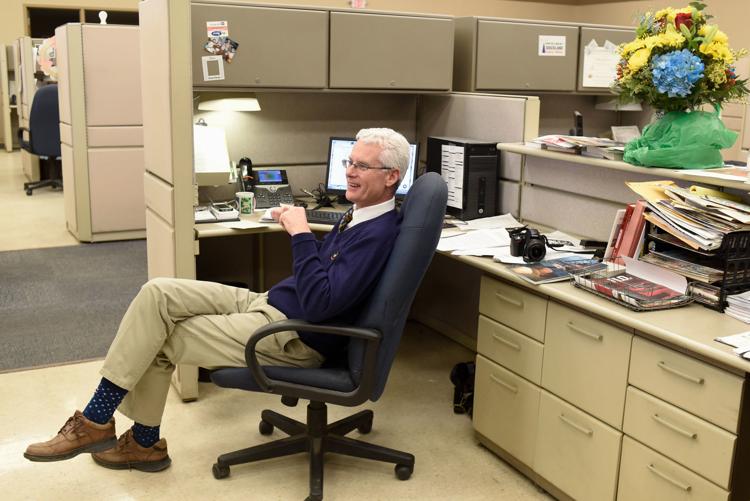 There were lots of days I'd hit the road with nothing but a camera, notebook and map. Stories emerged as if a greater power pulled me to a place and its people.
On Memorial Day one decade ago, for example, I happened upon Roger Beck as he sat on his tailgate in Cedar Cemetery southeast of tiny Larrabee, Iowa, in Cherokee County. I approached and struck up a conversation. Soon, I was taking notes and learning about the cousin, Dennis Matthies, of Cresco, Iowa, whom Beck lost in Vietnam, and how Beck's welcome home at Peterson, Iowa, in 1967 was rightly muted by news of the death of the relative he'd seen during their respective tours of duty overseas.
"He was killed the day I came home," Beck told me, an arrangement of flowers at his side.
There were three people in the cemetery that windswept morning. My aim was to put you there, too.
I called Beck this week to see how he was doing. That was the only time we met, that Memorial Day 2009. He's 78 now and getting along fine in retirement. "I think about that morning every so often," he told me. "I remember you walking up to me and how we began talking. Like my dad used to say, something brought us together that day, for a reason."
I'm grateful for the people of this region who demonstrated faith in me and the Journal by allowing me to share the news and emotions of their setbacks and triumphs. Perhaps, as a larger community, we grew closer with these tales.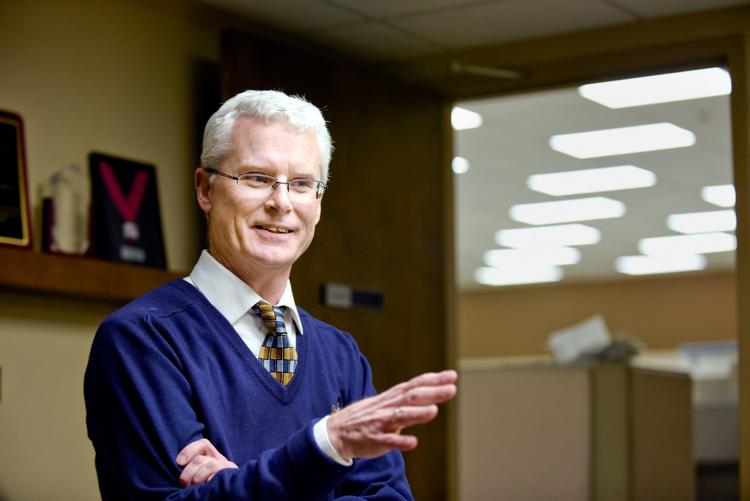 I've had the fortune of raising five children (daughter Sally was born at Mercy Medical Center in 2001) with Jill in a Northwest Iowa region that's home. Thanks to my work here, I've been able to get a front-row seat at all the concerts, coronations, speech festivals and athletic events in which our children have participated. I've missed no more than a handful of these dates because of work demands. I'm lucky. I have this newspaper and your readership for making it possible.
Sally graduates this May and, per tradition, I'd love to share a story about her with you come commencement.
Maybe that's my way of promising no permanent farewells. The Irish are known for talking and writing. Saying good-bye isn't in my DNA. Beck left it at this, "Maybe we'll see each other again in Storm Lake."
I know other challenges await my attention and curiosity. I'm off to Buena Vista to share my energies and disposition with dedicated staffers, faculty members, alums and bright students, new and old.
I'm eager to see how I can make a difference at my alma mater, a place I've been passionate about since I made my way through its Victory Arch 33 years ago.
Thousands of stories have unfolded since I penned my first story as a BV Beaver. With your encouragement and openness, I'm grayer, wiser and, today, nostalgic for a corner of the world I cherish; a place and a people I've been privileged to share with you.
Copyright 2019 The Sioux City Journal. All rights reserved. This material may not be published, broadcast, rewritten or redistributed.
Be the first to know
Get local news delivered to your inbox!