SIOUX CITY -- I love a hometown-kid-done-good story.
Paul Buchheit, Bishop Heelan High School and Buena Vista University graduate, makes it even better. While basking in the glow of a World Series title, Buchheit tips his cap to folks back home who helped him get there.
Chris Bork. Chris Todden. Joel Malsam. Steve Eddie. Brendan Burchard.
And, his mom and dad, Kathy Stowick and the late Bob Buchheit, who battled brain cancer until his death in 2002. He was 57.
Paul Buchheit, 36, serves as assistant trainer for the Boston Red Sox, who defeated the Los Angeles Dodgers in the World Series. As a member of the organization, Buchheit gets a ring, most likely on opening day next season.
Buchheit has rings from the club's World Series wins in 2007 and 2013, but he wasn't with the parent club throughout those campaigns. This season? Buchheit traveled with the team, staffed its games home and away, worked long hours in the training room, on the field and in the dugout, from pre-spring training until the last out.
"You do build friendships with these guys," he said, days removed from riding with the team on the parade through Boston. "You're with them during the seven weeks of spring training, all through the season and then for a month of postseason games. You're with them more than your family."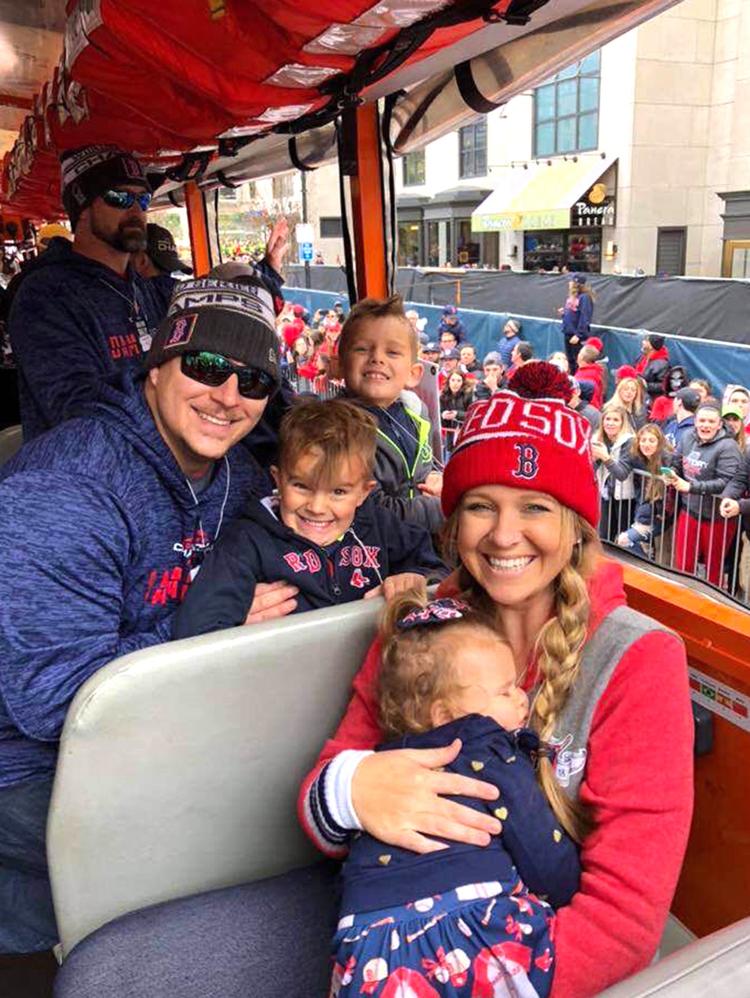 Family. It's a primary reason Buchheit entered the world of athletic training. He recalled being at home as his father fought cancer.
"I was going to go into physical therapy as an undergrad (at BVU) as my dad had cancer and was disabled at home," he said. "We had physical therapists come into our home and work with him. And since my mom was a nurse, she'd work with him and I would help, too."
The family was also big into sports. Older brother Dave Buchheit played for the Crusaders and went on to pitch for Coach Jim Scholten at Morningside College. Paul, who wasn't as gifted athletically, toiled at the junior varsity level at Heelan for the bulk of high school stay.
"I played varsity baseball and football at Heelan," he remembered. "I tried to play basketball, but it didn't go anywhere. I wouldn't say I was a good player at anything, I worked really hard with the skills I had. I wasn't big or strong; I worked to contribute in any way I could."
As a senior, Buchheit's best chance came on the mound and he recalls his most memorable game, a substate triumph over the Storm Lake Tornadoes in which the right-hander pitched for a team coached by Bork, who noted Buchheit remains one of his favorites.
Bork, Malsam and Burchard all played roles as his prep days advanced, helping him to understand concepts like commitment and being a team-first teammate.
Buccheit headed east and attempted to play baseball for the Buena Vista Beavers while studying pre-physical therapy.
"I joined the baseball team at BV, but rarely got to practice as I often had clinical duties for my major that conflicted," he said. "I'd throw on my own until the winter season I was staffing ended. But, by then, I was so far behind. After two years of playing, it was just an uphill battle for me."
He gave up playing baseball, but still followed it. He and Steve Eddie, who became the BV baseball coach when Buchheit was a freshman, remain in contact, maintaining a great relationship. "Coach Eddie turned things around so quickly there," he said. (The Beavers went from 10th in the conference in Buchheit's first year to second in the league his sophomore season.)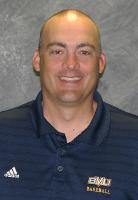 Buchheit was staffing a Beavers volleyball practice one afternoon when Todden, then the professor of athletic training at BVU, approached and asked if he wanted to work for the Boston Red Sox.
"We had a class of something like five at BV and I didn't even have the best grades of those five students," Buchheit remembered. "But I really liked baseball and Todden knew that. He said there was an opportunity for an internship with the Red Sox."
Todden wrote a letter of recommendation, helped arrange for his student to interview with the organization. Buchheit borrowed money from his mother for a flight to Florida for the interview. He ended up landing the position, a 6-month internship with the parent club's minor league team in Sarasota, Florida. A second internship followed as Buchheit worked with the organization's Class A affiliate in Lowell, Massachusetts, a position he filled while earning a master's degree in athletic training at the University of Northern Iowa.
The Red Sox hired him full-time in October 2006 and he worked his way through every level of minor league baseball, serving as athletic training coordinator, then medical coordinator, at the club's spring training site before earning a promotion to Boston in October 2015.
It's a dream job, blending therapy, training and baseball. Buchheit is often at Fenway Park seven hours before the opening pitch, coordinating plans with fellow medical staff members as players file in, some doing post-surgical rehab with others focusing on pre-game preparation.
He's in the dugout during games, talking to players between innings, examining arms, sharing tips on hydration, making trips to the mound, at times, and getting some TV time, which his mother, now Kathy Stowick, of Chicago, will notice and email him about the next day.
The family's hero, he said, is his wife, Allison Buchheit, an analytical chemist and native of Spartanburg, South Carolina, who stays home to care for their three young children, Hayden, Noah and Heidi, ages 8 to 15 months.
If there was a seminal point in the season, Buchheit said it might be traced to a July win streak. Players were raving in the clubhouse about team chemistry. Brandon Workman, a player Buchheit had grown close to during Workman's comeback from Tommy John surgery told the Sioux City native that the team reminded him of the 2013 club, which won the World Series.
"At that point, I said, 'Wow! Let's go!'" Buchheit remembered.
The Red Sox would go and go and go. They cruised to the American League Eastern Division title, then blasted foes in the postseason, topping it off by claiming four of five games in the World Series. The Buchheit clan was in Los Angeles as the team popped the champagne, spoils for the victors.
"Allison and I talked about the World Series and taking the kids," he said. "We thought we might as well because we might not ever experience this again."