The students began corresponding with Bickford senior residents with written letters more than five weeks ago, shortly after schools were clos…
SIOUX CITY -- More than 550 students representing 105 schools from 17 different states competed Dec. 14-15 at West Des Moines' Dowling Catholi…
NORTH SIOUX CITY -- Dressed casually in a T-shirt and jeans, Don Bourret still looks like a rocker.
SOUTH SIOUX CITY -- Somarah Watts, 10, either wants to become a neurosurgeon or a homicide detective when she grows up.
NORTH SIOUX CITY -- Brendan Lindsey, 11, is keeping his fingers crossed that he'll be asked how to spell antidisestablishmentarianism. 
LE MARS, Iowa -- Seated at her family's dining room table, Katelynn Semple, 18, painted green spots onto a whitewashed beach rock.
SIOUX CITY -- Aggie Schoening can now check becoming a contestant on "Wheel of Fortune" off her bucket list.
SIOUX CITY |  Mikel Walker doesn't like green eggs and ham. 
SIOUX CITY | In most ways, Saige Kolbe is a typical 17-year-old. The West High School eleventh-grader loves listening to music and hanging out…
SIOUX CITY | Even though he aspires to someday become a blockbuster movie director like Michael Bay, Tristen O'Connor seems content editing vi…
SIOUX CITY | Can you pop and lock your way through Dolly Parton's "Nine to Five?"
SIOUX CITY | If Kayla Jabre were mayor of Sioux City, the Mater Dei Nativity Center seventh grader said she'd advocate for more walkways and b…
SIOUX CITY | In the weeks leading up to Christmas, Jolly Saint Nick has some brand-new digs in downtown Sioux City.
SIOUX CITY | In constant motion, John S. Potash punched the air while doing a series of intricate sidekicks.
VERMILLION, S.D. | Fritz Miller was 6 years old when a plane co-piloted by his uncle, U.S. Army WO1 William Don Potter, crashed in Vietnam, ki…
AMES, Iowa | The movers and the shakers responsible for improving the quality, quantity and availability of food around the world were in Des …
SIOUX CITY | As a young girl growing up in Ankeny, Iowa, Tessa Kleene loved to trick-or-treat with her two sisters every Halloween.
SIOUX CITY | Even the best choirs need an occasional shot of adrenaline.
SIOUX CITY | Sioux City fifth and eighth-grade students were given the opportunity to meet with Thomas Jefferson, the "Man of the People."
SIOUX CITY | Anna Plathe, a Bishop Heelan Catholic High School junior, is learning that little kids enjoy squishing inanimate objects.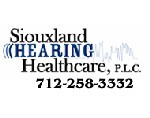 Siouxland Hearing Healthcare P.L.C.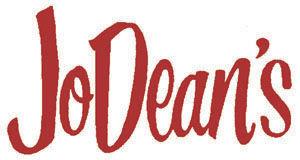 JoDean's Steak House & Lounge
SIOUX CITY | Eric Preston, 36, attached brackets to the chassis of a 1966 C10 pickup in one of the auto shops belonging to Western Iowa Tech C…
SHELDON, Iowa | When most people peruse an old encyclopedia, they see nothing but blocks of text.
AKRON, Iowa | With a flowerpot head, hair made of straw and what appears to be a ballet tutu for a skirt, Emma Harris' homemade scarecrow may …
SIOUX CITY | Deana Bottei can't help licking dough off of her fingers.
SIOUX CITY | A talented singer, dancer and actor, Mackenzie Crawford, 11, is already what you'd call a triple-threat.
SIOUX CITY | Shaena Hanson, 24, has always been a risk taker, which means she was more than ready for her two-week adventure, caring for the b…
MARCUS, Iowa | When Mavis Diment died on July 18, 2015, the longtime Marcus resident was remembered as a woman who had an infectious smile, a …