SIOUX CITY -- Even though Derek Bergman had only been Camp Hopes camp director for little more than a week, he already felt at home in the fac…
SIOUX CITY -- Veteran music teacher Eleanor May-Patterson has a unique way of calling her class to order.
SIOUX CITY -- Some homework requires worksheets while others involve workbooks.
The students began corresponding with Bickford senior residents with written letters more than five weeks ago, shortly after schools were clos…
SIOUX CITY -- More than 550 students representing 105 schools from 17 different states competed Dec. 14-15 at West Des Moines' Dowling Catholi…
NORTH SIOUX CITY -- Dressed casually in a T-shirt and jeans, Don Bourret still looks like a rocker.
SOUTH SIOUX CITY -- Somarah Watts, 10, either wants to become a neurosurgeon or a homicide detective when she grows up.
NORTH SIOUX CITY -- Brendan Lindsey, 11, is keeping his fingers crossed that he'll be asked how to spell antidisestablishmentarianism. 
LE MARS, Iowa -- Seated at her family's dining room table, Katelynn Semple, 18, painted green spots onto a whitewashed beach rock.
SIOUX CITY -- Aggie Schoening can now check becoming a contestant on "Wheel of Fortune" off her bucket list.
SIOUX CITY |  Mikel Walker doesn't like green eggs and ham. 
SIOUX CITY | In most ways, Saige Kolbe is a typical 17-year-old. The West High School eleventh-grader loves listening to music and hanging out…
SIOUX CITY | Even though he aspires to someday become a blockbuster movie director like Michael Bay, Tristen O'Connor seems content editing vi…
SIOUX CITY | Can you pop and lock your way through Dolly Parton's "Nine to Five?"
SIOUX CITY | If Kayla Jabre were mayor of Sioux City, the Mater Dei Nativity Center seventh grader said she'd advocate for more walkways and b…
SIOUX CITY | In the weeks leading up to Christmas, Jolly Saint Nick has some brand-new digs in downtown Sioux City.
SIOUX CITY | In constant motion, John S. Potash punched the air while doing a series of intricate sidekicks.
VERMILLION, S.D. | Fritz Miller was 6 years old when a plane co-piloted by his uncle, U.S. Army WO1 William Don Potter, crashed in Vietnam, ki…
AMES, Iowa | The movers and the shakers responsible for improving the quality, quantity and availability of food around the world were in Des …
SIOUX CITY | As a young girl growing up in Ankeny, Iowa, Tessa Kleene loved to trick-or-treat with her two sisters every Halloween.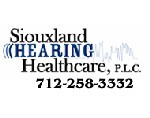 Siouxland Hearing Healthcare P.L.C.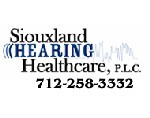 Siouxland Hearing Healthcare P.L.C.
SIOUX CITY | Even the best choirs need an occasional shot of adrenaline.
SIOUX CITY | Sioux City fifth and eighth-grade students were given the opportunity to meet with Thomas Jefferson, the "Man of the People."
SIOUX CITY | Anna Plathe, a Bishop Heelan Catholic High School junior, is learning that little kids enjoy squishing inanimate objects.
SIOUX CITY | Eric Preston, 36, attached brackets to the chassis of a 1966 C10 pickup in one of the auto shops belonging to Western Iowa Tech C…
SHELDON, Iowa | When most people peruse an old encyclopedia, they see nothing but blocks of text.
AKRON, Iowa | With a flowerpot head, hair made of straw and what appears to be a ballet tutu for a skirt, Emma Harris' homemade scarecrow may …
SIOUX CITY | Deana Bottei can't help licking dough off of her fingers.