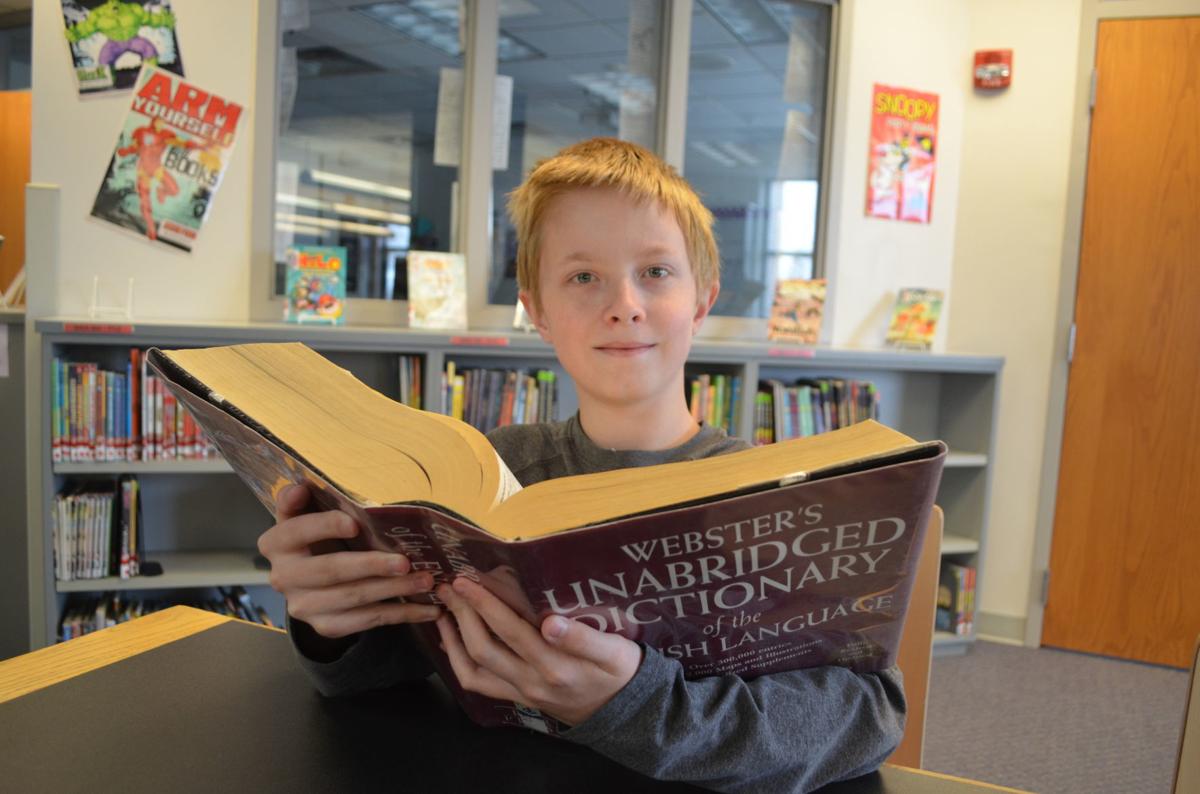 NORTH SIOUX CITY -- Brendan Lindsey, 11, is keeping his fingers crossed that he'll be asked how to spell antidisestablishmentarianism. 
"That's the longest word I know," the Dakota Valley Middle School sixth grader said. "Plus I know to spell it."
Actually, Brendan knows how to spell plenty of words. He took the top prize at South Dakota's Scripps National Spelling Bee, held March 16, at the University of South Dakota. 
His spelling acumen will next be tested during the 92nd Scripps National Spelling Bee, taking place, May 26 - 30, in Washington, D.C.
More than 11 million students participate in the preliminary rounds of the Scripps National Spelling Bee every year. Brendan will be among the nearly 300 (age 14 and under) spellers who've earned a place to compete in the finals.
Among other things, the winner will receive a $40,000 check and a $2,500 savings bond, plus bragging rights, of course.
"I was really nervous making it through the regional and state spelling bee," Brendan said. "I'm sure I'll be nervous for the national spelling bee as well." 
Nerves aside, he's been training for the spelling bee practically every night. If he's busy one night, he'll work twice as hard the next night. 
However, Brendan hasn't always been a successful speller.
"When I was younger, I'd get my b's and d's mixed up once in a while," he admitted.
Brendan credits a love of reading for getting him back in the game.
"I don't have a favorite book," he said. "I just like reading everything I can get my hands on."
Right now, Brendan's concentrating on reading spelling words and their meanings.
You have free articles remaining.
"They're sneaky because some of the words aren't used in real-life very often," he said. "Some are even Greek."
"Like philhellenism," Brendan said. "That's a word meaning the love of Green culture."
He's right, philhellenism is a sneaky word for a spelling bee.
When he's not poring over a dictionary, Brendan is active even outside of school.
"I'm taking Taekwondo," he said. "It's a lot of fun."
"I enjoy going to the Black Hills," he said. "I wouldn't mind working out there when I grow up."
His May trip to the Scripps National Spelling Bee in Washington D.,C. won't be his first trip to the capital even though he was too young to recall the experience.
"I was there with my family when I was, like, 2 or 3 years old," he said. "I've seen a few photos from the trip. That's the only reason I know I was there."
Nevertheless, Brendan will be happy to represent the entire state of South Dakota.
"It is a nice honor," he said, modestly.
So, what if Brendan is asked to spell antidisestablishmentarianism?
"Well, I'll be ready," he said, smiling. "I already know how to spell that word!"
Copyright 2019 The Sioux City Journal. All rights reserved. This material may not be published, broadcast, rewritten or redistributed.