ELK POINT, S.D. | When Ryan Shearer enrolled at the University of South Dakota as a theater major this fall, she had aspirations of becoming a star of stage and screen like her idol Audra McDonald.
Unfortunately, the 18-year-old had to withdraw from college after doctors discovered, in November, that her L5 vertebra was fractured and the bone was rapidly disintegrating.
The normally energetic 2017 Elk Point-Jefferson High School graduate had been experiencing back pain a good six months prior to her diagnosis.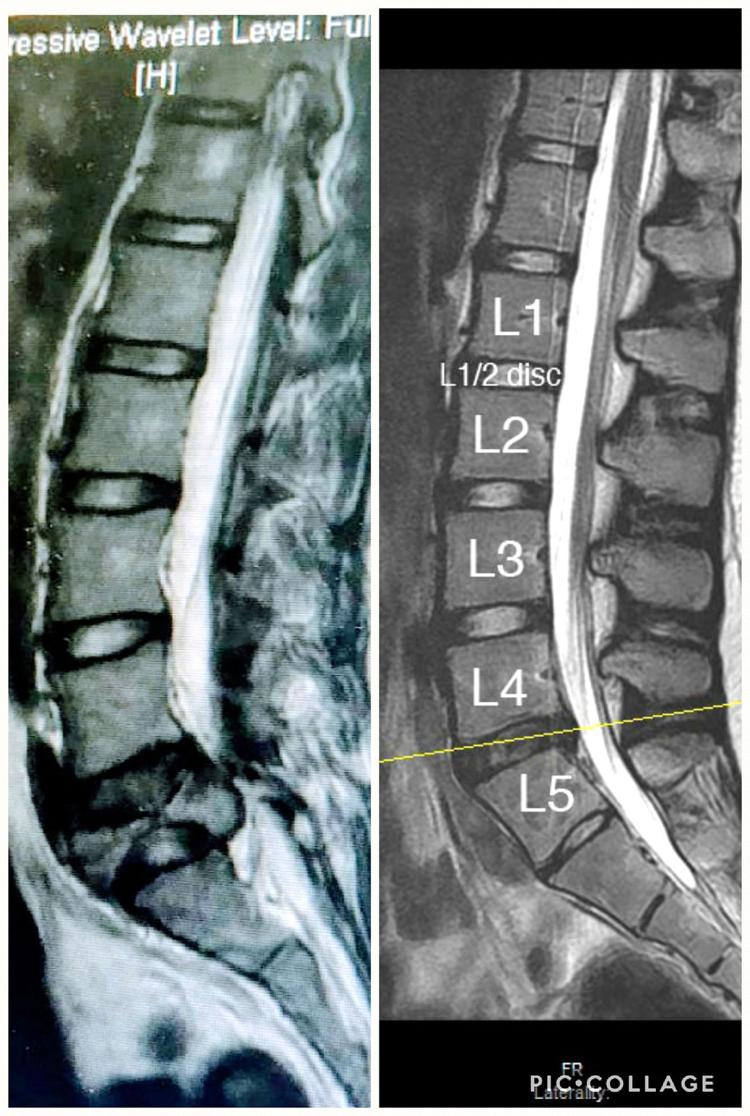 It flared up when Ryan got a part-time job as a grocery store cashier, last summer. 
"I chalked it up to being on my feet for an extended period of time," she remembered. 
Ryan's pain truly became unbearable during an August practice session when she was a color guard member with the USD marching band. 
"At first, everyone thought it was a pulled muscle that could be helped with (ibuprofen) and, maybe, some physical therapy," she said.
However, Ryan's pain continued and she ended up in the emergency room at Sanford Medical Center in Vermillion, South Dakota.
That's when she received an X-ray and an MRI on her spine.
"My doctors told me there was a giant cell tumor between my fourth and fifth vertebrae," Ryan said. "That was causing all of the trouble."
The news terrified Ryan's mom, Jessica Shearer.
"When you hear about a tumor, you think of lymphoma or leukemia," she said.
Luckily, the tumor wasn't cancerous. However, it was pressing against Ryan's spinal cord and causing her enormous pain.
Sometime in January 2018, doctors will need to remove Ryan's vertebrae with the tumor. They will use a piece of bone in her fibula -- a bone in her lower leg -- to rebuild her spine.
Until then, Ryan spends most of her time lying down. She's currently on medication that will help solidify her spine before she's able to undergo surgery for her condition.
The medication, according to Ryan's dad, Mark Shearer, is very expensive. So, too, will be the surgery. In addition, Ryan will likely be in recovery six to eight months after her surgery.
A Dec. 3 fundraiser, held at Sioux City's The Marquis, helped to defray some of Ryan's medical bills.
Mark Shearer said they hope to raise $20,000 now through Jan. 14.
"Ryan has been taking it like a champ," Mark, a Hard Rock Hotel & Casino shift manager, said. "Her biggest concern was the financial burden her medical bills would put on her mom and me."
Luckily, the family is taking Ryan's condition in stride.
"You have to keep a sense of humor," Jessica Shearer said. "It helps when your 18-year-old daughter needs to walk around like an 80-year-old."
Indeed, Ryan's sardonic wit was apparent when she christened her tumor with the nickname "Steve," or when she helped to design a t-shirt with the inscription: "I Grew A Tumor In My Spine and All I Got Was This T-Shirt."
"This t-shirt always gets some attention," Mark Shearer said, modeling his daughter's design. "We take Ryan's condition more seriously than we take ourselves."
That's fine by Ryan, who said she loves video games and the works of such writers as Edgar Allen Poe and Emily Bronte.
Ryan knows she has a long road of recovery ahead of her. She has a lot of faith in the medical teams at both Sanford Health, in Sioux Falls, and the Mayo Clinic, in Rochester, Minnesota, who have been treating her.
But Ryan also has faith in her own strength.
"When I was younger, I wanted to become a star of stage and screen," she said with a mischievous grin. "Nowadays, I'd be happy to be a stage star or a screen star."