"It doesn't fit anything that seems to be normal," said Rich Crow, a Morningside College professor who teaches a class on drone rules and regu…
"I don't know if you want to call it creative. Some people tell me I've got a warped brain," Joe Wachter said with a laugh. Either way: There'…
Kurt Kaser shrugs as he talks matter-of-factly about life since losing his leg below the knee. If not for his quick action in April, the story…
SIOUX CITY -- Do you suppose Santa spent Monday making last-minute purchases to finish off his Christmas shopping list as so many Siouxlanders did?
"It's a dream for any young athlete at South Sioux City to play there some day," said Jared Langel, a 2005 graduate who played on the Mini-Dom…
After applying unsuccessfully for five judicial openings, Bryan Meismer was ready to move on from dreams of the career to which he aspired. Th…
A motor machinist's mate 1st class, Stanley Bangert was 24 years old when the USS Grayback was sunk by a Japanese bomber in February 1944. All…
The Siouxland Salvation Army has more than 15,000 hours of bell-ringing to cover this season. When there's no one to ring, money flows far les…
Every Wednesday after school, eight to 10 regulars, sometimes more, show up at the library. Part of the time is spent playing video games. The…
To observe Veterans Day, he's taken his old Army ID tags, commonly known as dog tags, out of a display case and will wear them outside his shi…
Today, it's all recreation. Goat Island is a convenient stop for boaters and kayakers; some pitch a tent for the night. Local residents come o…
With harvest now underway, trucks full of soybeans and corn coming from the east will have a quicker, easier drive to the grain elevator. "Peo…
"They keep asking me when I'm going to quit. I say 'I'm not dead yet,'" Harold Fischer says, chuckling heartily while sitting atop his quarter…
"I would not have anticipated this is how my career would have played out, but I can't think of a better way for it to have played out," Fox s…
Schumacher had no idea when she started her career that the experience she was gaining would lead her to one of the highest courts in Iowa. "W…
Like many new retirees, Dax has gone through an adjustment period. His days now are spent at home, getting out in the back yard each morning a…
Like many new retirees, Dax has gone through an adjustment period. His days now are spent at home, getting out in the back yard each morning a…
Dordt University specialty plates featured the same white-on-black color scheme, and it had become well known that vehicle owners with no conn…
The destination might have changed, but two Sioux Center couples decided that area families need a place to find a pumpkin, or several, for fa…
Candidates touted the strength of labor, each issuing the call for better wages and protecting workers' rights. It was a message that, on this…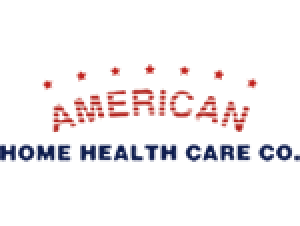 American Home Health Care
Guarantee Roofing & Siding

"I think the turf adds a little bit of swagger. For me, playing on turf is always a little bit more exciting," said Ethan Peters, a Gehlen Cat…
In September, St. Augustine's will go public with a campaign to raise $13 million for a 33,000-square-foot building that would bring all the s…
For 100 years now, the Burley name has had a place on Central Avenue in Hartley's business district. Arla Rae Westphalen has been around for t…
"It's more than simply a safe place to be for a little while. It's more than a place to have a bed," said Marit Westrich, recently named the p…
MOVILLE, Iowa -- By no means is the Woodbury County Fair alone when it comes to the small army of volunteers who muster each summer to put on …
LE MARS, Iowa -- Think of a county fair, and many images come to mind.
WAYNE, Neb. -- During the past few weeks, Todd Young has given presentations on the Apollo 11 moon landing to children at area libraries.