Fans will see music director Ryan Haskins appear and perform from Toronto; concertmaster Bacco Liu and his wife, Zoe Wu, perform from Minneapo…
Filled with state-of-the-art computer stations, a couple 65-inch TVs and some of the most back-friendly chairs made, the room is a statement U…
You know the jokes that follow along the lines of: "It took so long to (insert task here), it was almost like waiting in line at the DMV." In …
Peter Norman won silver in the 200 meters, joining Americans Tommie Smith and John Carlos on the medal stand as they protested racial inequali…
The application process was a lot of work, but easy compared with the job of renovating the property. The cupola at the top had been removed b…
On Monday, a day that normally would see the fairgrounds buzzing with activity, 4-H members and their parents pulled into the fairgrounds park…
With a revised schedule, fewer big events and measures to spread out the crowd to encourage social distancing, organizers decided to move ahea…
With a few thousand dollars each year from the county Board of Supervisors, plus some private donations, a preservation group has undertaken i…
In 2019, Voices for Food's two gardens yielded more than 12,000 pounds of fresh produce for distribution at food pantries. Add another 5,000 p…
Storm Lake students are an easy target for racists. The district's ethnic makeup is 53 percent Hispanic, 18 percent Asian, 15 percent white, 7…
Brig. Gen. Larry Christensen now is the last active member of the Iowa Air National Guard who once flew the A-7, a distinction that drew a smi…
The result of protests, Sioux City NAACP chapter president Ike Rayford said, seems to be that police chiefs, mayors, governors and other elect…
VERMILLION, S.D. -- One could argue that the best part of going to a movie is the popcorn.
When more than 200 fruit trees were planted in 2014 on a former piece of farmland, developers wanted to see more than just rows of trees. They…
The project shifted into a higher gear this past weekend with a ceremonial ground breaking. Construction is planned to stretch over two years,…
The husband-and-wife veterinarian team of Erin and Ben Schroeder will bring more of the dirt, blood and manure to the airwaves on May 30, when…
In a matter of weeks, officials developed Coyote Business Consulting Group, a free service in which teams of USD students -- many of whom had …
Some 300 species of birds migrate through Siouxland; some stay and nest while others pause while on their way to breeding areas to the north. …
Rather than traveling throughout the 16-county district getting better acquainted with judges and staff, Peggy Frericks found herself last wee…
Workers like Melissa Levering and Alan Faith see the news reports full of grim figures and forecasts. But they get up each day, take their tem…
JoDean's Steak House & Lounge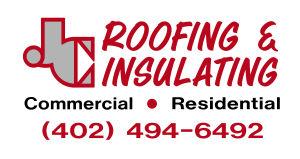 J.C. Roofing & Insulating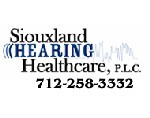 Siouxland Hearing Healthcare P.L.C.
A popular pastime of previous generations, "Cruising the Loop," or driving up and down Central Avenue through downtown, has returned.
Is it a perfect situation? Maybe not. But, said one student now taking a full load of online courses: "I think there's a lot more people that …
Terry Bearce is using his decades of experience responding to countless calls to serve as the department's training officer, helping younger f…
Residents no doubt will remember the flood and how it affected their families. Perhaps a more lasting legacy of the event, however, is how the…
Both roles, Edgar Rodriguez said, are all about helping people: He might do it at church, or a congregant's home, or from the driver's seat of…
Currently, bedbugs can be killed via chemicals -- but they're developing resistance -- or through heat-based treatment -- which is costly and …
Next fall, students short of food will be able to visit Charlie's Cupboard, an on-campus site open to all USD students who have a student ID. …