"They keep asking me when I'm going to quit. I say 'I'm not dead yet,'" Fischer says, chuckling heartily while sitting atop his quarter horse,…
"I would not have anticipated this is how my career would have played out, but I can't think of a better way for it to have played out," Fox s…
Schumacher had no idea when she started her career that the experience she was gaining would lead her to one of the highest courts in Iowa. "W…
Like many new retirees, Dax has gone through an adjustment period. His days now are spent at home, getting out in the back yard each morning a…
Like many new retirees, Dax has gone through an adjustment period. His days now are spent at home, getting out in the back yard each morning a…
Dordt University specialty plates featured the same white-on-black color scheme, and it had become well known that vehicle owners with no conn…
The destination might have changed, but two Sioux Center couples decided that area families need a place to find a pumpkin, or several, for fa…
Candidates touted the strength of labor, each issuing the call for better wages and protecting workers' rights. It was a message that, on this…
"I think the turf adds a little bit of swagger. For me, playing on turf is always a little bit more exciting," said Ethan Peters, a Gehlen Cat…
In September, St. Augustine's will go public with a campaign to raise $13 million for a 33,000-square-foot building that would bring all the s…
For 100 years now, the Burley name has had a place on Central Avenue in Hartley's business district. Arla Rae Westphalen has been around for t…
"It's more than simply a safe place to be for a little while. It's more than a place to have a bed," said Marit Westrich, recently named the p…
MOVILLE, Iowa -- By no means is the Woodbury County Fair alone when it comes to the small army of volunteers who muster each summer to put on …
LE MARS, Iowa -- Think of a county fair, and many images come to mind.
WAYNE, Neb. -- During the past few weeks, Todd Young has given presentations on the Apollo 11 moon landing to children at area libraries.
LE MARS, Iowa -- A trip to Washington, D.C., isn't complete without a visit to at least one of the Smithsonian Institution museums.
SIOUX CITY -- One can read dozens of books and watch hours of documentaries to learn all about D-Day and the Allied invasion of Normandy in Wo…
RANDOLPH, Neb. -- After spending more than two years developing plans for a new veterans memorial in Randolph, committee members were prepared…
HINTON, Iowa -- Sometimes all you can do when bad luck strikes is laugh.
WAKEFIELD, Neb. -- All kinds of thoughts undoubtedly ran through the minds of the thousands of young Americans on board landing crafts speedin…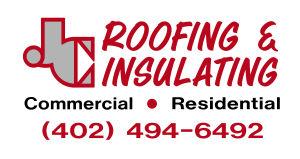 J.C. Roofing & Insulating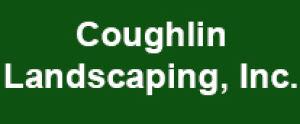 Coughlin Landscaping, Inc
PENDER, Neb. -- Kurt Kaser has been interviewed by well-known English journalist and broadcaster Piers Morgan.
NEWCASTLE, Neb. -- All through the spring, summer and fall, farmers keep at least one eye on the sky.
SOUTH SIOUX CITY -- Much of the knowledge high school students gain goes far beyond classroom work they get graded upon.
COLERIDGE, Neb. -- The trophy case in Coleridge's school building resembles those found in any school.
SIOUX CITY -- If she could, Jenny Jorgensen would turn her whole front yard into a garden.
VERMILLION, S.D. -- Anyone who's ever moved to a new home or just to a different office knows that it's a good occasion to get rid of stuff th…
WAYNE, Neb. -- Greg Ptacek didn't need a greater motivation to brew a new beer, and his customers likely don't need a better reason to drink it.