SIOUX CITY -- In the days immediately after the May 25 death of George Floyd, news loops contained a steady stream of photos, videos and stories from racial justice protests in major cities across the country.
Rallies and chants of "Black Lives Matter" were common in much smaller cities, too. For three nights in a row, protesters gathered outside Sioux City's police headquarters. Rallies have taken place in Spencer, Storm Lake and other Siouxland communities.
The emotions of all those protests for racial equality will cool, as we've already begun to see. Many of us will move on, figuring that the activists made their point, the Legislature took action, everything's good.
But the effort is far from over, local activists say. They're challenged to make sure the issue doesn't become yesterday's news. The outpouring of support was great, but it's the work that is done in the weeks, months and years ahead that will lead to change.
"My personal perspective is now we must look forward, we cannot let the past keep us hostage. We have to move forward with focus, tenacity, courage and hope for the future," said Monique Scarlett, a Sioux City school board member and founder of Unity in the Community, a group that encourages partnership with community members and law enforcement.
She and Ike Rayford, president of the local chapter of the NAACP, are encouraged by what they've seen in Sioux City and beyond since Floyd died after a Minneapolis police officer knelt on his neck for more than eight minutes.
There's a sense of enough is enough, Scarlett said.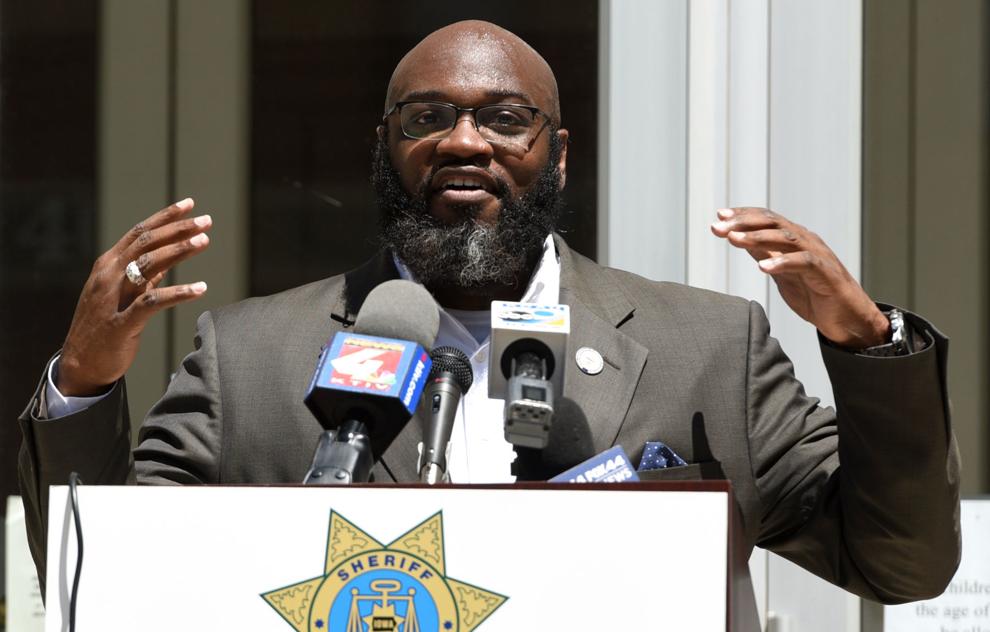 "This time people are saying we've begged. We've been martyred. This time we're going to make change happen," she said.
The result, Rayford said, seems to be that police chiefs, mayors, governors and other elected officials are now giving more than lip service to those seeking change.
"It feels like finally they're listening," said Rayford. "It feels different. Before, there was no hope. Now I do feel like people are truly listening."
Rayford believes the video of Floyd's death made an impact. Past incidents that led to protests in cities such as Ferguson, Missouri, and Baltimore were never seen. This time, there was no deniability.
"We saw a man dead. This time we saw it," Rayford said. "Now people are starting to see it. They're seeing it and believe it."
And now that the movement has their attention, it's time to hold it. The noise from the protests will fade, but the call for change must remain loud and clear.
There are many ways, of course, and they begin as early as elementary school, Scarlett said. As a school board member, she said she'll continue to promote education so children understand civics, understand what's going on in the world around them, so that, as they get older, they have a sense of direction.
That leads to involvement. Scarlett urges people of all ages to join and become active in organizations seeking change. It also includes registering to vote, learning what candidates stand for and then casting a ballot.
Public officials, Rayford said, must be held to their word. If they promise to meet with community groups to find solutions, to take action, Rayford said he'll continue to ask them about it until it's done.
Fortunately, Rayford and Scarlett said, good things already are happening in Sioux City.
Police leaders and officers show up for block parties and public forums. Civil rights groups and police Chief Rex Mueller all want every officer outfitted with body cameras. Rayford said the NAACP continues to push for a citizen review board to not only review applicants to the police department but also to hold officers accountable in cases of alleged misconduct.
"The only thing we've always said is we want the police to police themselves," Rayford said. "In Sioux City, I am so fortunate to have a police chief that's willing to sit down and have a conversation. I am happy to live in a city where I can brag on our police department and I can brag on our city council."
Sioux City has a chance to be an example for bigger cities, Scarlett said.
"It starts in our home town and then grows abroad," she said.
She and Rayford are encouraged by what they've seen in the days since Floyd's death. Police departments are outlawing choke holds and other tactics. Mayors and city councils are discussing reorganizing police departments.
"In my gut I feel that a change is coming and we're in the process of it," Rayford said.
All those protests that we witnessed the past couple weeks may just have been the beginning steps of that process. It's nearly certain they won't be the last.
PHOTOS: Demonstrators hold third night of protests in Sioux City
Sioux City George Floyd protests Tuesday 1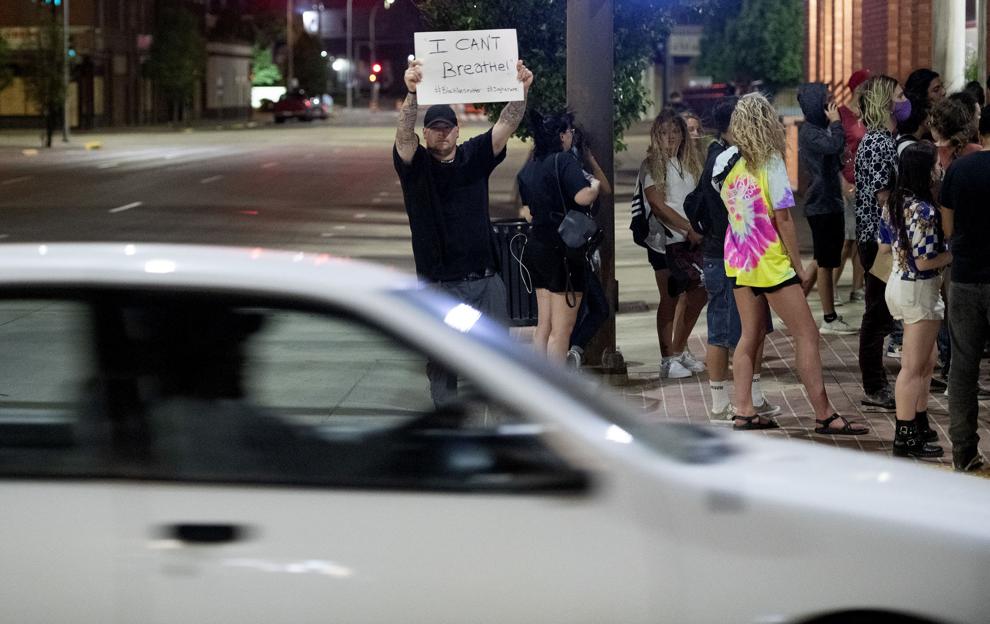 Sioux City George Floyd protests Tuesday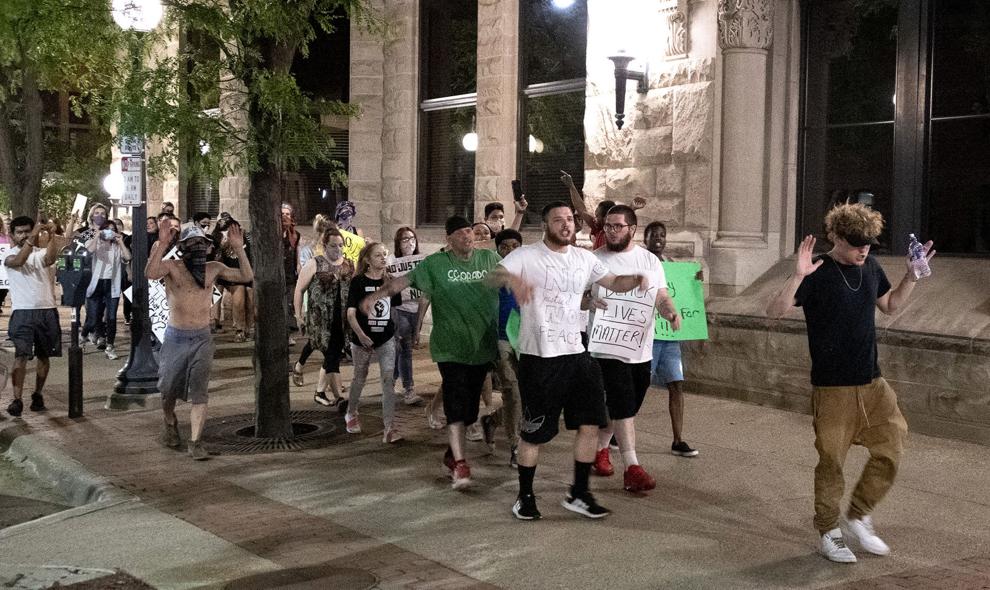 Sioux City George Floyd protests Tuesday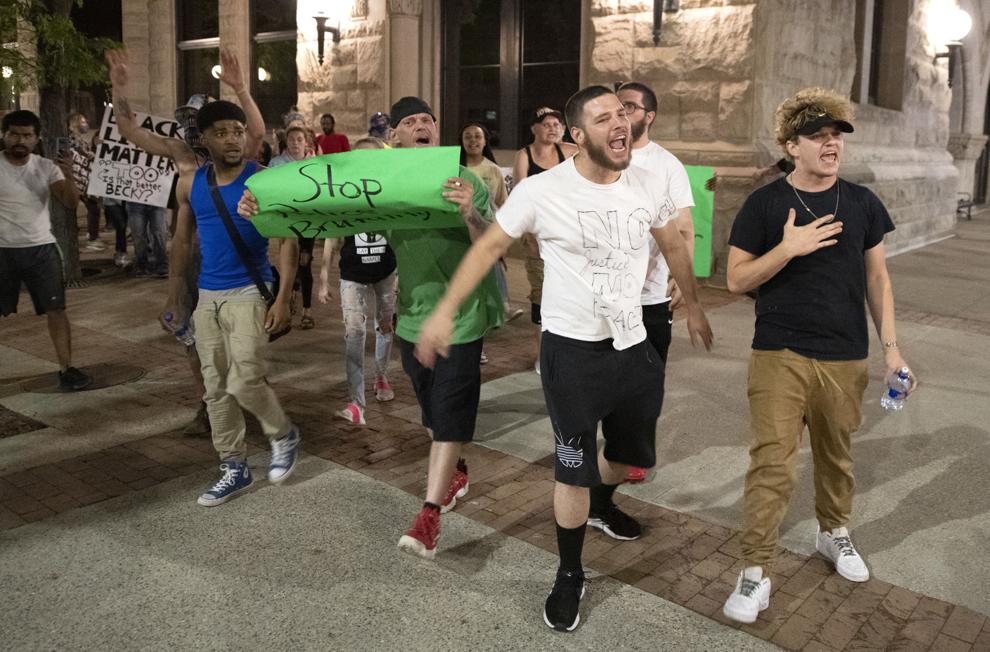 WATCH NOW: Demonstrators hold third night of protests in Sioux City
Sioux City George Floyd protests Tuesday
Sioux City George Floyd protests Tuesday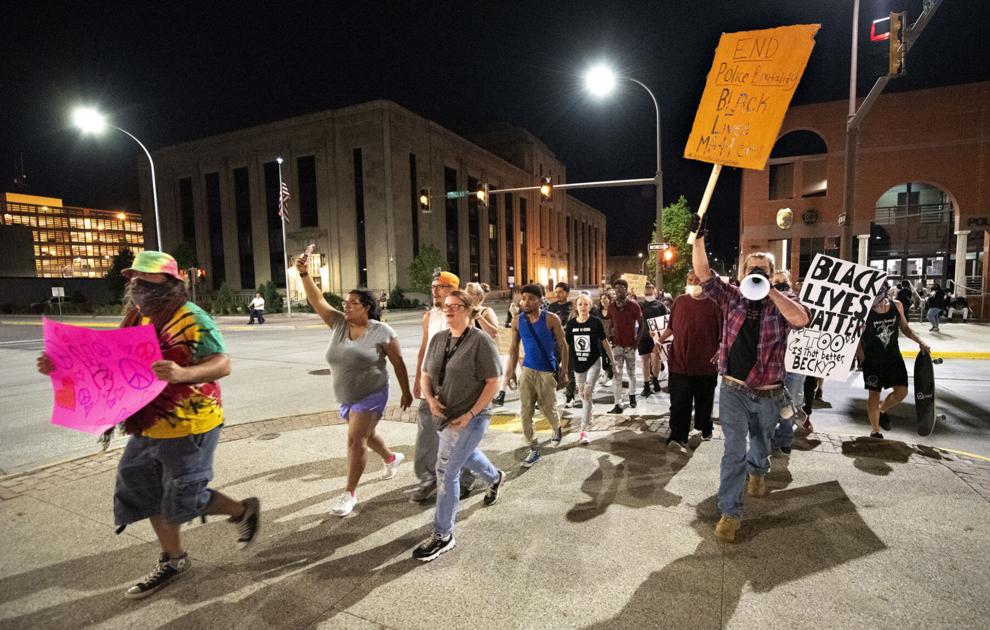 Sioux City George Floyd protests Tuesday