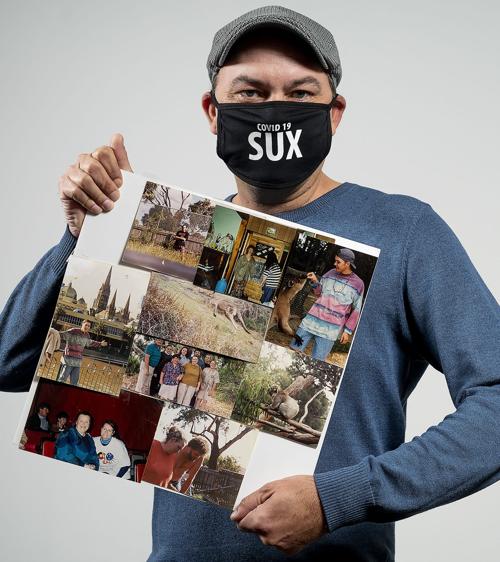 One of the more memorable occurred in the 1968 Summer Olympics in Mexico City. We've all seen the photo: Black American sprinters Tommie Smith and John Carlos on the medal stand, heads bowed, black-gloved fists in the air.
Often overlooked in that photo is the man standing in front of them: Peter Norman, a white Australian sprinter who won the silver in the 200 meters. Take a closer look and you'll notice that, like Smith and Carlos, he's wearing a badge of the Olympic Project for Human Rights, an American organization that protested racial segregation and racism in sports. More on that in a bit.
Watching the protests in 2020, Jeremy Pigg thinks of that photo and of Norman, a member of Pigg's "second family" in Australia.
Executive director of First Tee Siouxland, an organization that gets youth involved in golf, Pigg spent a year living with Norman's sister, Heather, in Frankston, a Melbourne suburb, as a foreign exchange student in 1993-94 when he was a high school junior in Homer, Nebraska, and got to know the whole Norman family.
Visiting Pigg in Homer before he came to live with her, Heather Norman, when learning he was a sprinter on the school's track team, remarked that her brother had been an Olympic sprinter.
Keep in mind, this was long before the days of cellphones and instant access to information. Pigg had never heard of Peter Norman.
"I didn't know anything about the famous photograph or the fallout until years later," Pigg said.
Around the time of the 2000 Olympics in Sydney, Pigg said he was curious why Norman, whose time of 20.06 seconds in that 1968 Olympic 200-meter final is still the Australian record, didn't have a prominent role in the games on his home soil.
Still close to his host family, Pigg asked them why he wasn't more visible. Through their conversations, they shared the story of how Norman's life changed after that photo. Smith and Carlos suffered far more backlash -- immediate suspension from the U.S. Olympic team, death threats -- but Norman's show of solidarity also led to threats and, he believed, repercussions from Australian Olympic officials.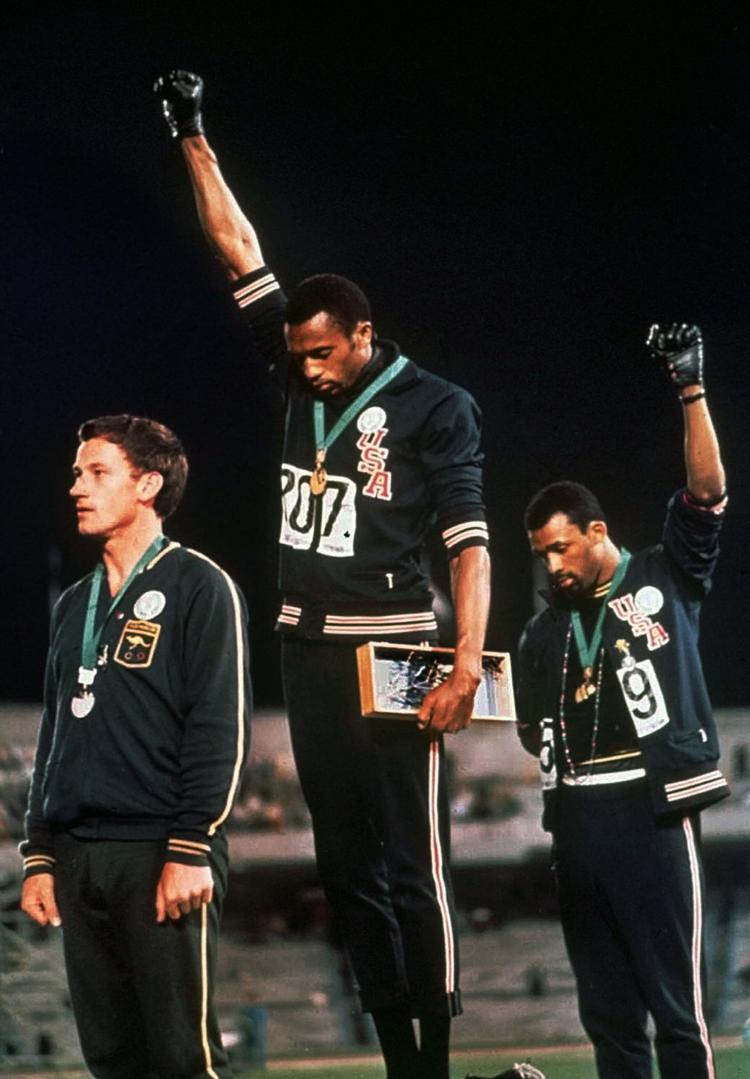 In an email interview with Norman's family, his mother, sister and nieces shared stories of a man who was raised to respect everyone, regardless of color or belief, and wasn't afraid to speak his mind.
At the Olympics, it upset him that Black athletes who were winning gold medals were forced to enter the stadium at a rear entrance while white athletes went through the main entrance, said his mother, Thelma Norman.
That he asked Carlos and Smith if he could have an Olympic Project for Human Rights badge to wear on the medal stand along with them was no surprise to his family. Many of the family's friends appreciated his gesture of support.
Not everyone in Australia did.
"I couldn't tell you about a lot of the backlash because he was very quiet about it, he protected us from it, which tends to make me think that some of it was pretty nasty, even scary," said his younger sister, Elaine Ambler.
He would later confide to his mother that his life had been threatened.
In 1972, despite having run several qualifying times that season, he was left off Australia's Olympic team. His sister said that some believe that to make it look like Norman wasn't being singled out, Australia's Olympic committee decided not to send any sprinters to the Olympics. Norman himself believed it was their way to reprimand him for his actions four years earlier.
He retired from competition shortly after.
"He was bitter against the people he felt tried to keep him down for standing with others in a just cause," Thelma Norman said. "Peter did have some health issues later on that were probably connected to the stresses of that time in his life. It did take a toll emotionally."
Peter died in 2006 at age 64, and his sister doesn't believe he ever regretted his decision to stand up for civil rights.
"In hindsight, with all of the things that happened to him, I don't think he would change what he decided to do on that day, not for one minute. He knew he'd done the right thing," Ambler said.
His mother added: "Peter once described his contribution on the dais to me in this way: 'You throw a pebble into the water and the ripples always reach the shore.' Peter watched the ripple effect of the event he played a role in for the rest of his life."
Pigg wishes he had known about those ripples while living with the family. He never had the chance to ask Norman about it. Instead, they talked about sprinting. Pigg told him he had a problem with being slow out of the starting blocks. Norman's advice: "Run faster the rest of the race."
It was a typical response from the humorous Norman.
"He was an Aussie. Another bloke in the family, as they would put it," Pigg said.
As time has passed, Norman's legacy has changed. The Australian House of Representatives in 2012 passed a motion containing an official apology to him, albeit posthumously.
A statue of him was unveiled in October in Melbourne. The Peter Norman Award is given annually to an athlete who has used his or her name and platform to promote humanitarian causes. Peter Norman Day is observed each year on Oct. 9.
It's a level of fame Norman wasn't aiming for when stepping up on that medal stand in 1968, but he was proud to stand with two Americans against injustice.
"Peter was just an ordinary bloke, doing what he believed in," his sister said.
We all should be so ordinary.
Be the first to know
Get local news delivered to your inbox!