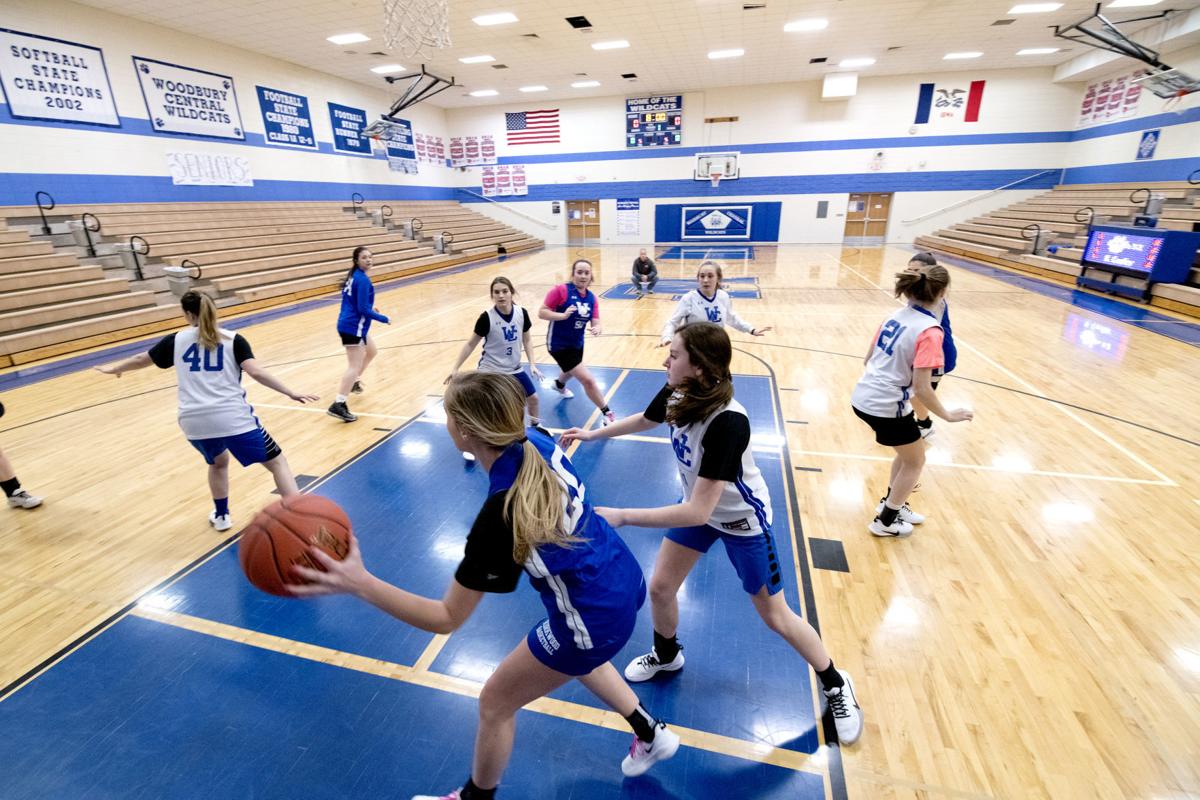 MOVILLE, Iowa -- For months, political junkies have had Feb. 3 circled on their calendars.
The Iowa caucuses. The nation's first contest in the process that determines the Republican and Democratic nominees for president.
In case you hadn't realized by now, it's kind of a big deal.
But in some communities Monday, the caucuses won't be the biggest game in town.
The Western Valley Conference girls basketball tournament will force slight changes to Democratic Party caucuses taking place at Woodbury Central and Lawton-Bronson high schools. After Thursday night's first-round tournament games, tournament brackets placed both schools as hosts for Monday night games, creating a conflict with the caucuses.
The Woodbury County Democratic Party had booked both sites months ago, but home sites for conference tournament games, based on seeding determined by team records, often aren't known until days before the games are played.
Woodbury Central superintendent Doug Glackin said party organizers were aware of the potential conflict when they booked the high school gym for their caucus in Moville.
"We had notified them this is always a case that the Western Valley Conference tournament is at this time and we could be hosting," Glackin said.
The Wildcat girls secured the tournament's top seed, and Thursday night's first-round win ensured them a home game for their semifinal contest with Ridge View.
Glackin said the caucus will instead take place in the middle school gym, a smaller venue he said has been used as a caucus site in the past.
"We always have a backup of using the middle school gym. The only difficulty is the parking," he said of the school's limited parking that must be shared by basketball fans and Democrats coming to caucus.
Six miles up U.S. Highway 20 at Lawton-Bronson, a road loss Thursday night placed the Eagles on the host teams' side of the consolation bracket against lower-seeded Maple Valley-Anthon-Oto/Charter Oak-Ute.
Lawton-Bronson superintendent Chad Shook said that, knowing the uncertainties of conference basketball tournament scheduling, activities director Jamey Lloyd had made contingency plans. As was the case at Woodbury Central, school facilities in Lawton were booked for the caucus months in advance, long before basketball season started.
"We never know when it comes to the conference tournament where we're going to be playing and when we're going to be playing," Shook said.
The Democrats had planned to caucus in the high school commons, which on Monday will be filled with basketball fans heading into the gym and lining up for popcorn at the concession stand.
Shook said administrators briefly considered moving the game to the elementary school gym in Bronson, but that's also a caucus site. Instead, the caucus in Lawton will be moved from the commons to the high school's library.
"Our AD had a plan B," Shook said.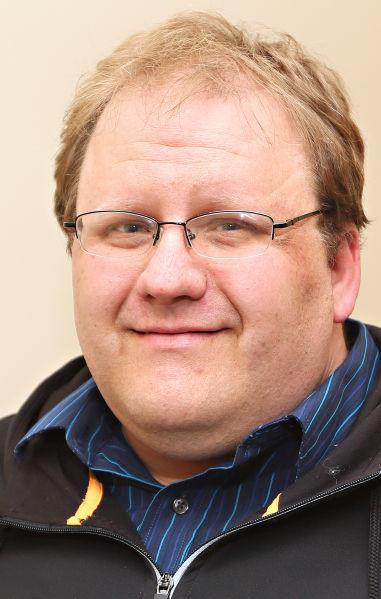 The conflicts didn't catch Democratic Party leaders by surprise. Jeremy Dumkrieger, Woodbury County Democratic Party chairman, who's also a Lawton-Bronson teacher, knew of the possibilities his school could be hosting a conference tournament game on caucus night.
But political parties can't wait until the last minute to find a place to host their caucuses.
With large rooms such as gyms, auditoriums and libraries, schools make ideal caucus sites. Dumkrieger said that when booking sites at schools, conflicts with sports and other events are avoided if possible. But any school administrator will tell you athletic schedules are fluid, subject to change on short notice.
"We look at everything, but then it's not for certain," Dumkrieger said.
Dumkrieger said one Sioux City school that's hosting a Democratic caucus took note of a conflict and moved basketball games scheduled there for Monday to a different night.
Changing dates for conference tournament games is a different matter. Moving one game can disrupt the rest of the tournament's schedule.
Dumkrieger said the conflicts in Lawton and Moville were no big deal. Both schools provided alternate sites, and caucuses will just move to a different room a few steps away.
"It'll work out. I'm not worried about it," he said.
Come Monday, some fans will have to decide: cheer on their favorite team or choose their favorite candidate for president.
And school officials will be tasked with making sure the right crowd gets to the right room.
"It will be a busy night," Shook said. "We'll do the best we can with it. It's unfortunate they're both on the same night."
Sen. Amy Klobuchar rallies in Sioux City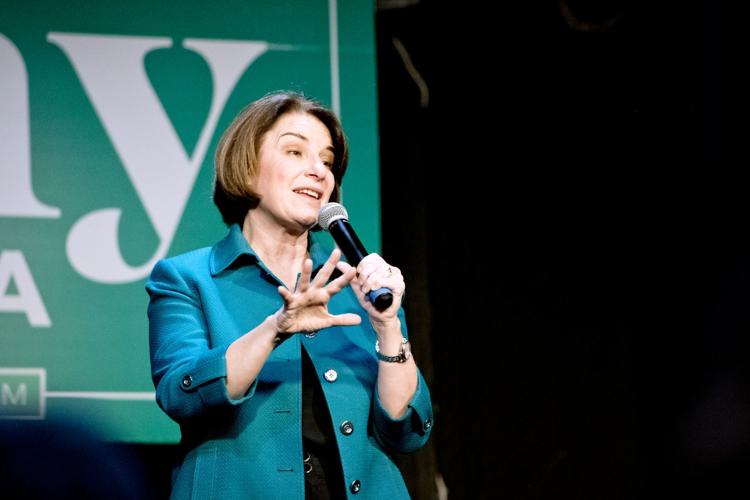 Sen. Amy Klobuchar rallies in Sioux City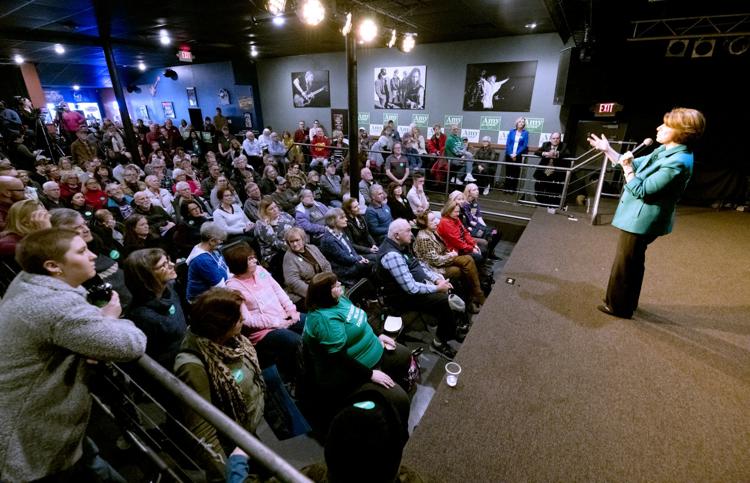 Sen. Amy Klobuchar rallies in Sioux City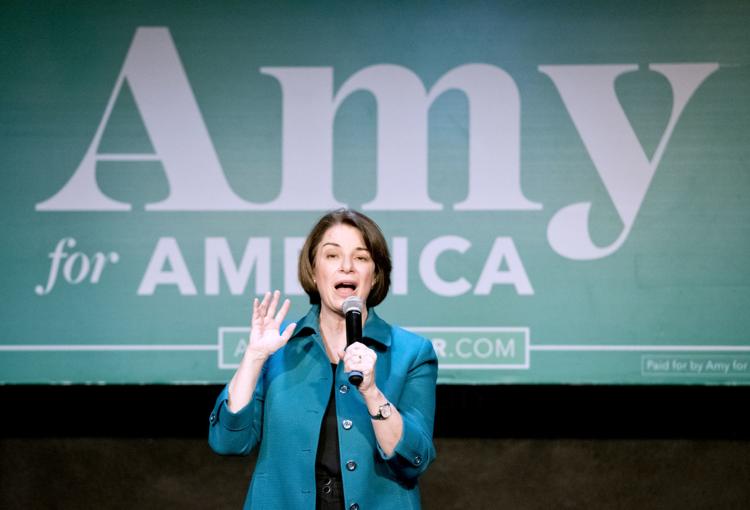 Sen. Amy Klobuchar rallies in Sioux City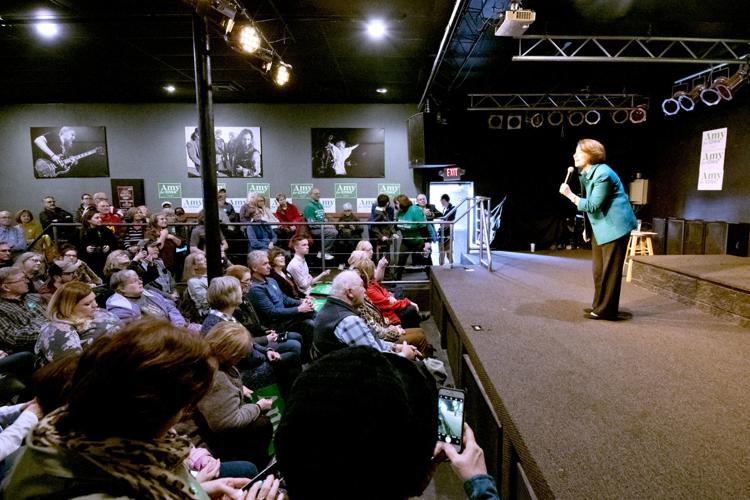 Sen. Amy Klobuchar rallies in Sioux City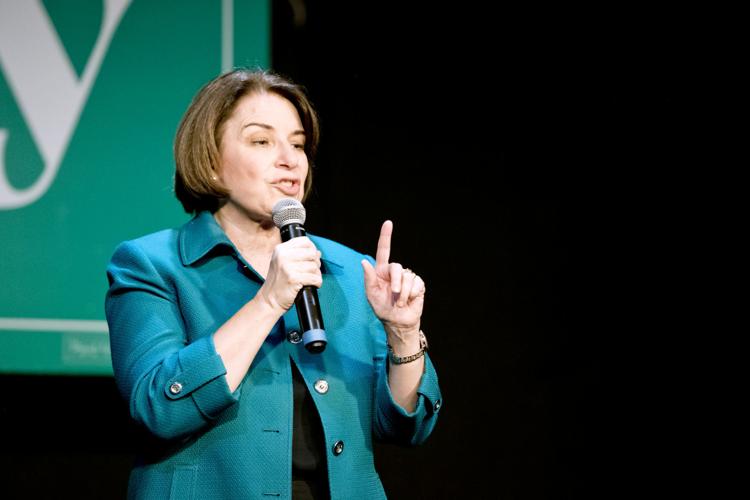 Sen. Amy Klobuchar rallies in Sioux City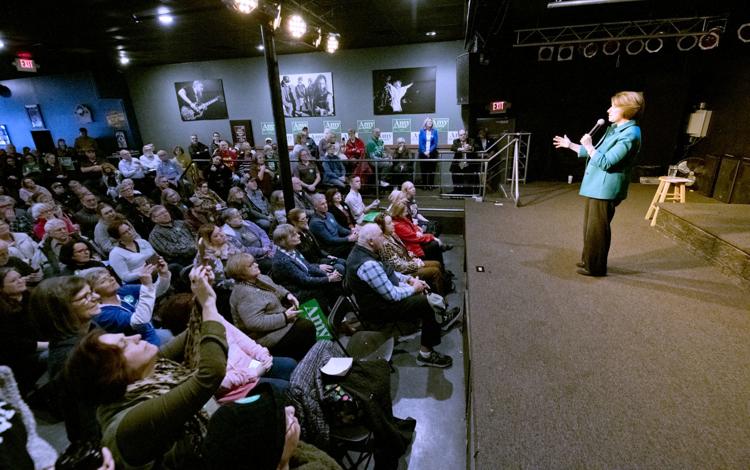 Sen. Amy Klobuchar rallies in Sioux City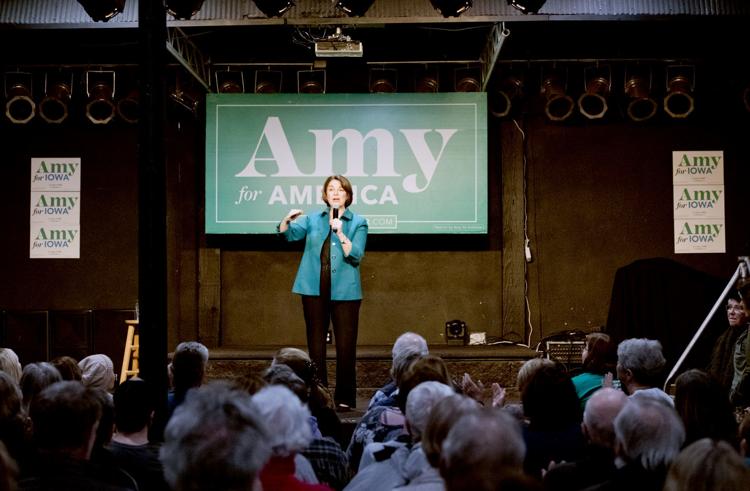 Sen. Amy Klobuchar rallies in Sioux City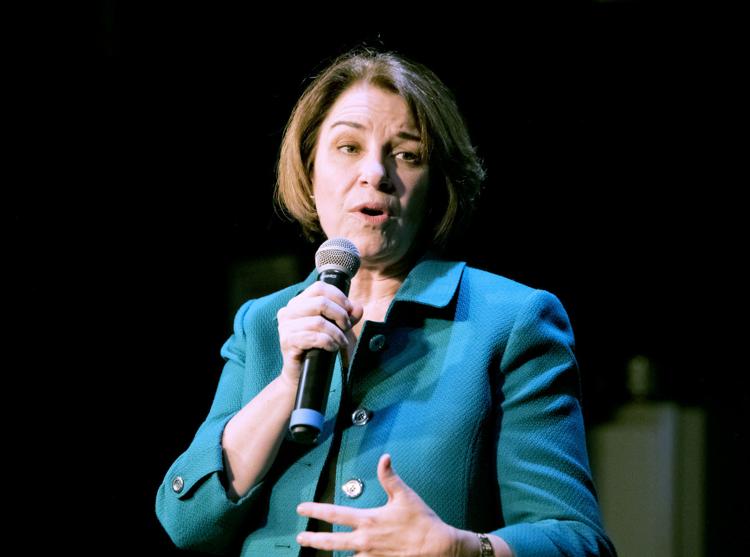 Sen. Amy Klobuchar rallies in Sioux City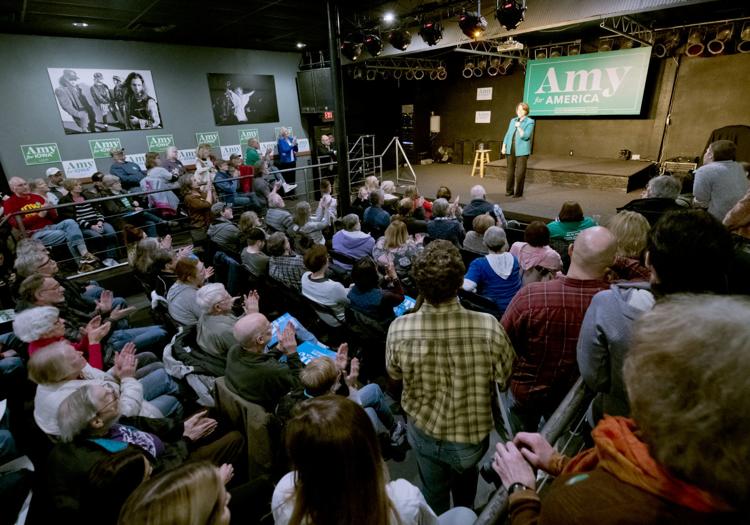 Sen. Amy Klobuchar rallies in Sioux City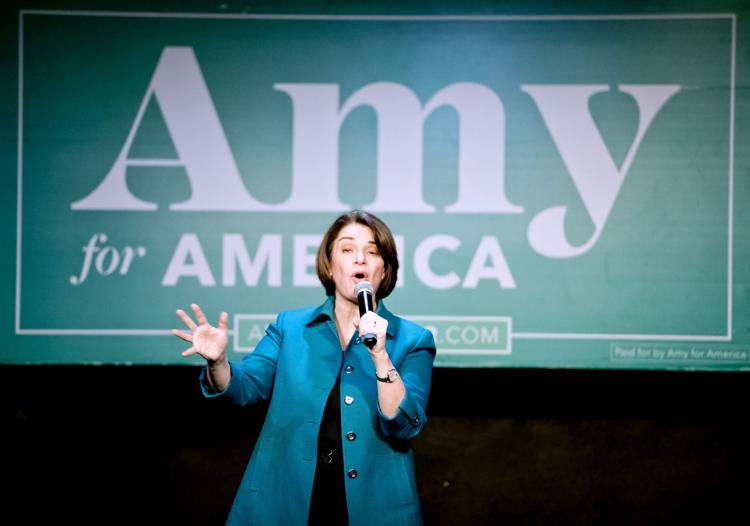 Sen. Amy Klobuchar rallies in Sioux City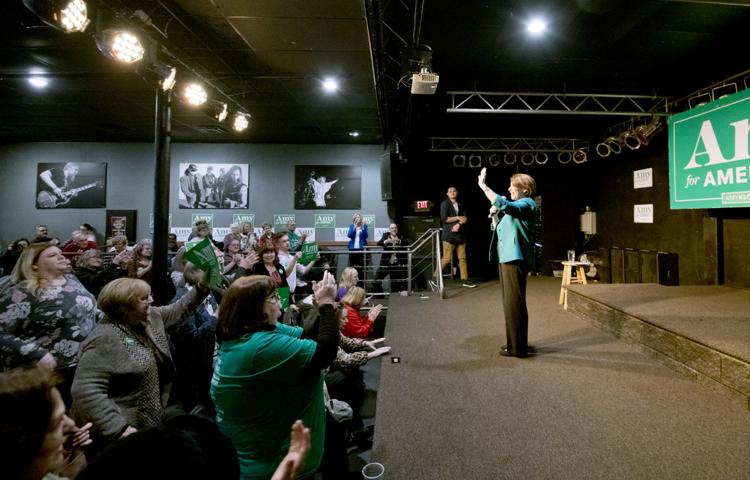 Be the first to know
Get local news delivered to your inbox!