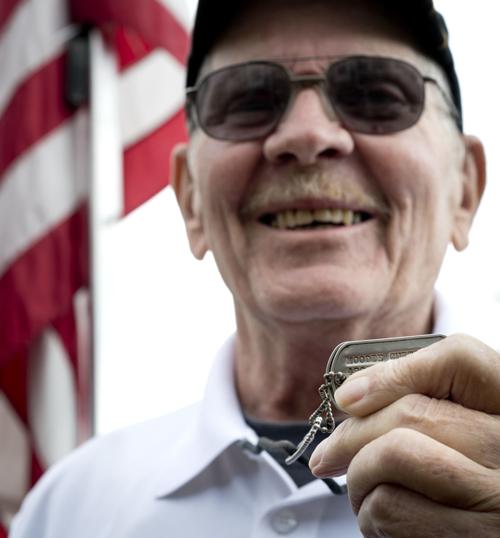 KINGSLEY, Iowa -- Curt Moodie never liked wearing jewelry as a young man and still doesn't.
He's decided to make an exception on Monday, however.
To observe Veterans Day, he's taken his old Army ID tags, commonly known as dog tags, out of a display case and will wear them outside his shirt for everyone to see.
He's asking other veterans to do the same. Moodie hopes that by wearing such a recognizable sign of military service over their shirts, those veterans will receive some well-deserved thank-yous.
"There are so many people out there that never joined the (American) Legion or VFW who didn't get the recognition they deserve," Moodie said. "I thought having guys wear their dog tags out would get them some recognition."
The Kingsley veteran borrowed the idea from a Korean War veteran he met in Sioux City last Veterans Day. Moodie was waiting for his wife in Target when he saw the older gentleman, dressed in a suit and wearing his dog tags outside his clothing. Moodie had never seen anyone display their tags that way before.
"I thought it was the neatest thing I'd ever seen," he said.
Moodie approached the man, thanked him for his service and struck up a conversation.
"I asked him why he did it. He said he'd done it for several years. I thought, boy that is a neat idea."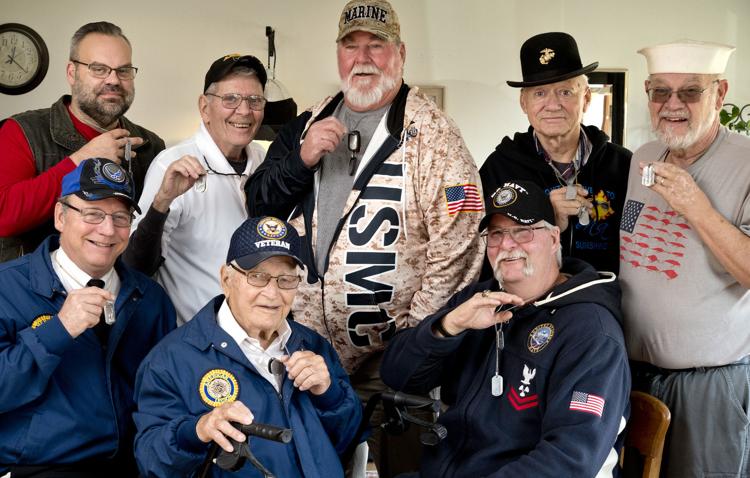 You have free articles remaining.
Moodie's opinion toward the tags -- two rectangular metal tabs attached to a chain that service members wear around their neck -- was a lot different during his own days in the military. The tags and chain would get tangled while he slept, he said, and get in the way at other times.
"I hated them," said Moodie, who spent 14 months in Vietnam as an Army medic from December 1969 to February 1971.
He's still not crazy about them, but he'll wear them if it might draw some attention to veterans, especially those who maybe didn't get much appreciation for their service back in the day. Moodie thinks of Korean War veterans who fought a war that ended in a stalemate in the shadow of World War II and Vietnam veterans who returned home to ridicule from anti-war protesters.
By wearing their dog tags, Moodie said, those veterans might gain some of the recognition they missed years ago.
"A lot of guys aren't into it and they should be," Moodie said. "If they could get some respect out of it, I think it would be a good deal for them."
Moodie's shared his plan with his Le Mars coffee group, which is made up of many veterans. He's talked with members of Kingsley's American Legion Nash Post 140, in which he's held several positions over the years.
Moodie hopes to continue spreading the word, to see more veterans each year dig out their dog tags, hang them around their neck once again and wear them in public.
"It just struck me as something that needed to be done," Moodie said. "It's just something that clicked with me, I guess."
It's probably too much to expect that Moodie will take a liking to wearing that chain around his neck once again. But for a good cause, he's willing to put up with it for one day out of the year.
First train in Sioux City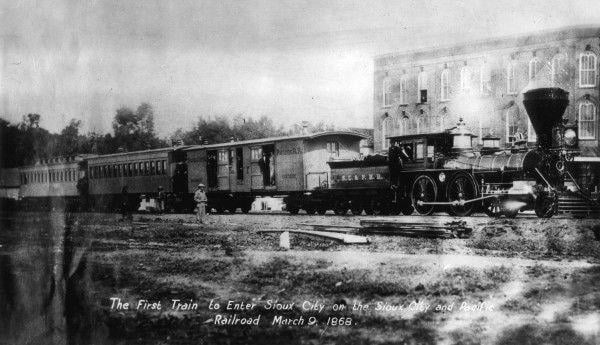 Elevated Railroad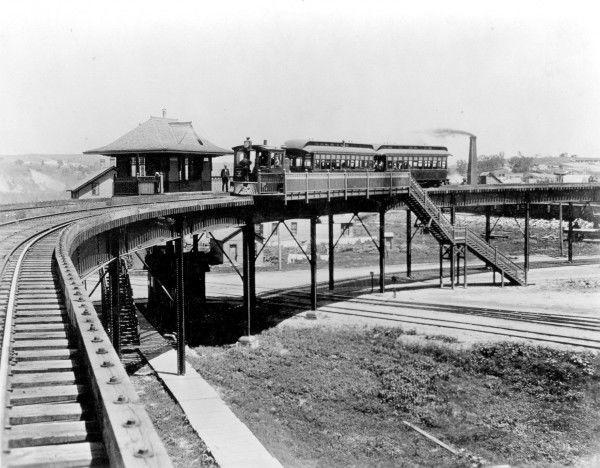 Union Depot construction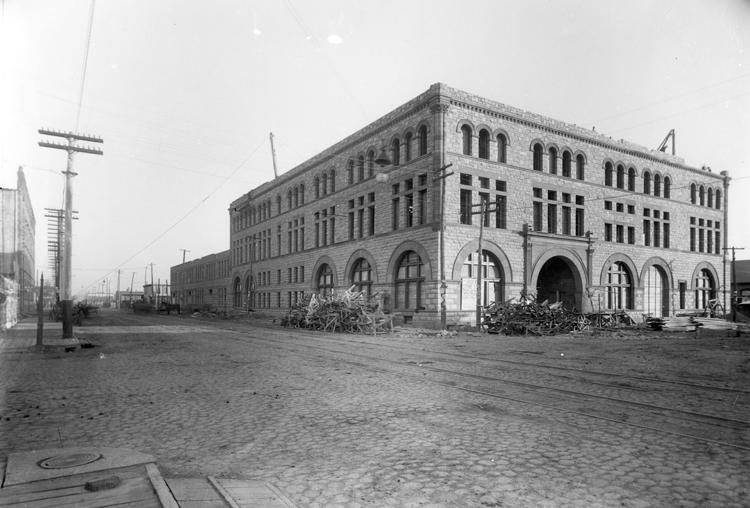 Trains in Sioux City in 1895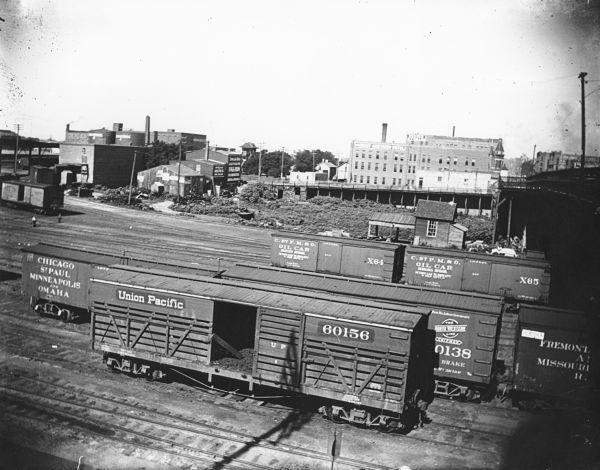 Floyd Monument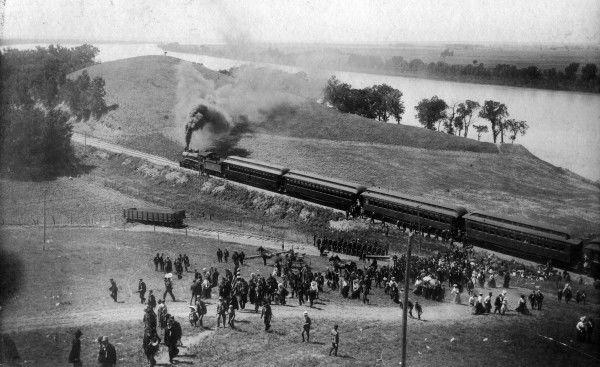 1904 Railroad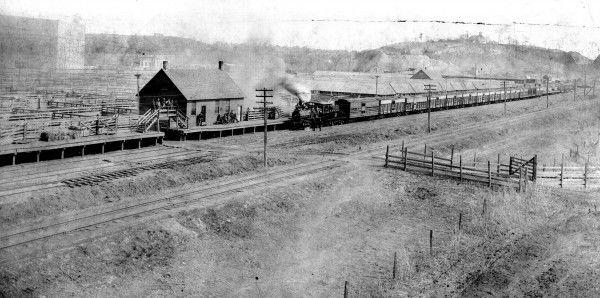 William Howard Taft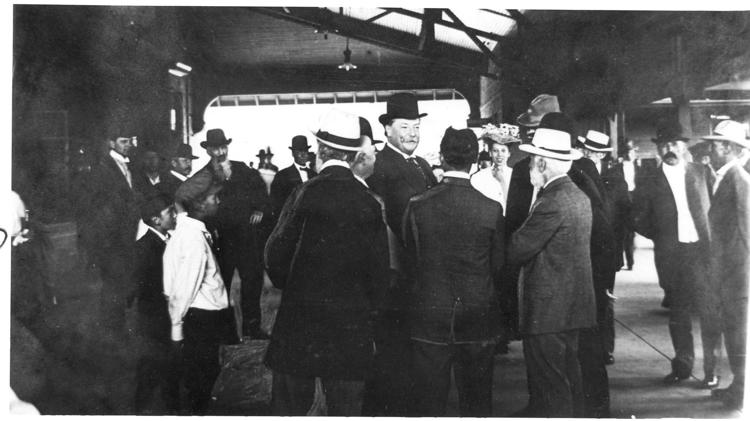 Steam railroad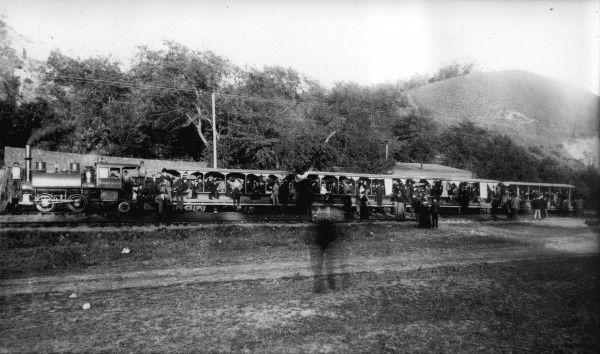 Great Northern railroad switch yards

Riverside Railroad drawing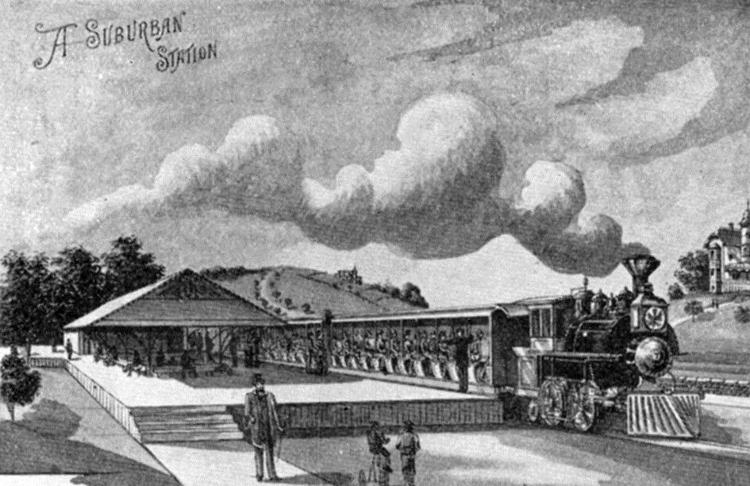 Flagmen work main street crossings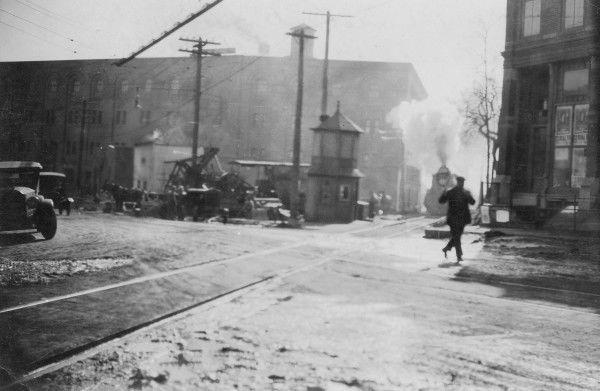 Parade entry
Elevated railway piers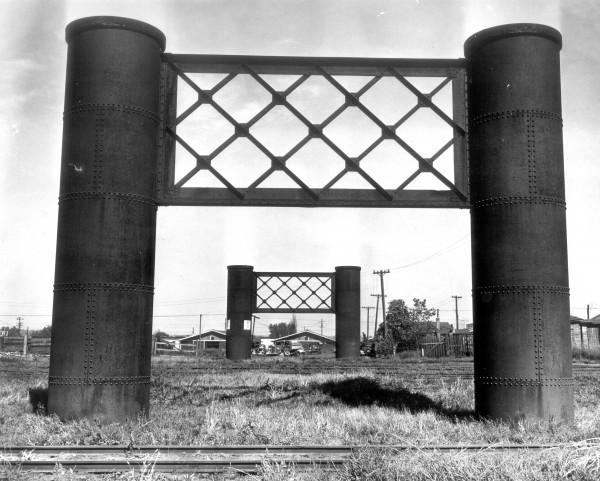 Chief Ironhorse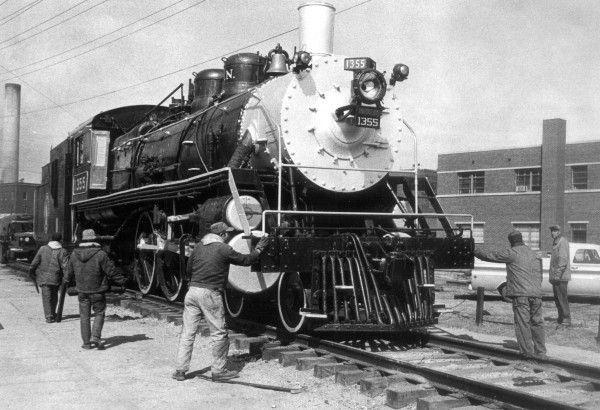 Iron Horse, 1968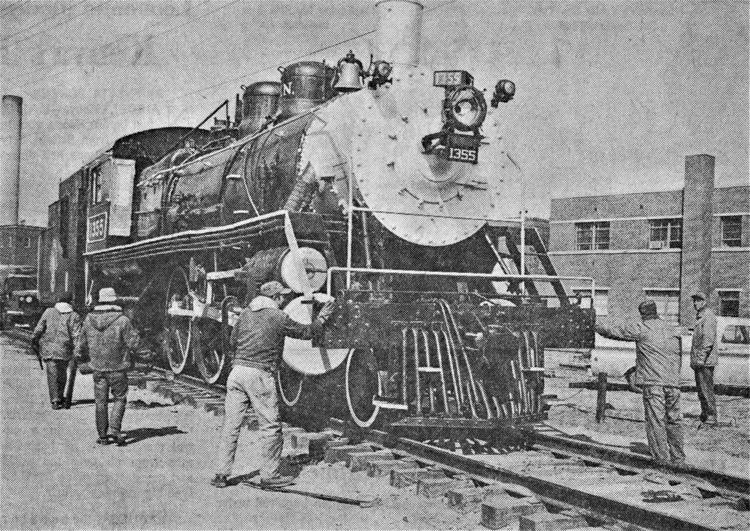 Ag-Rail Festival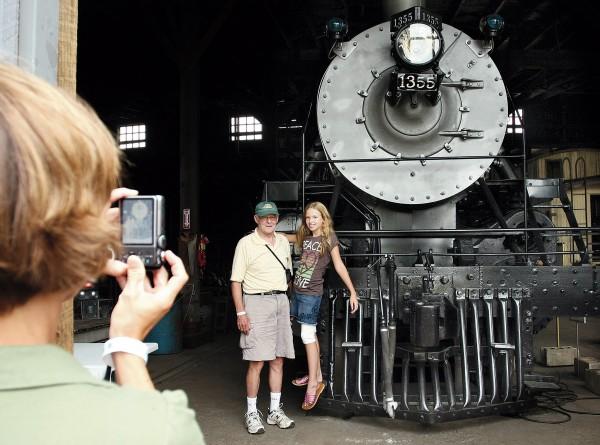 Siouxland Historical Railroad Association rail and ag days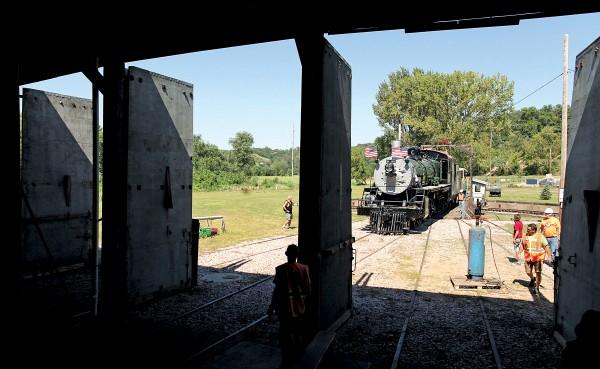 Endangered species caboose