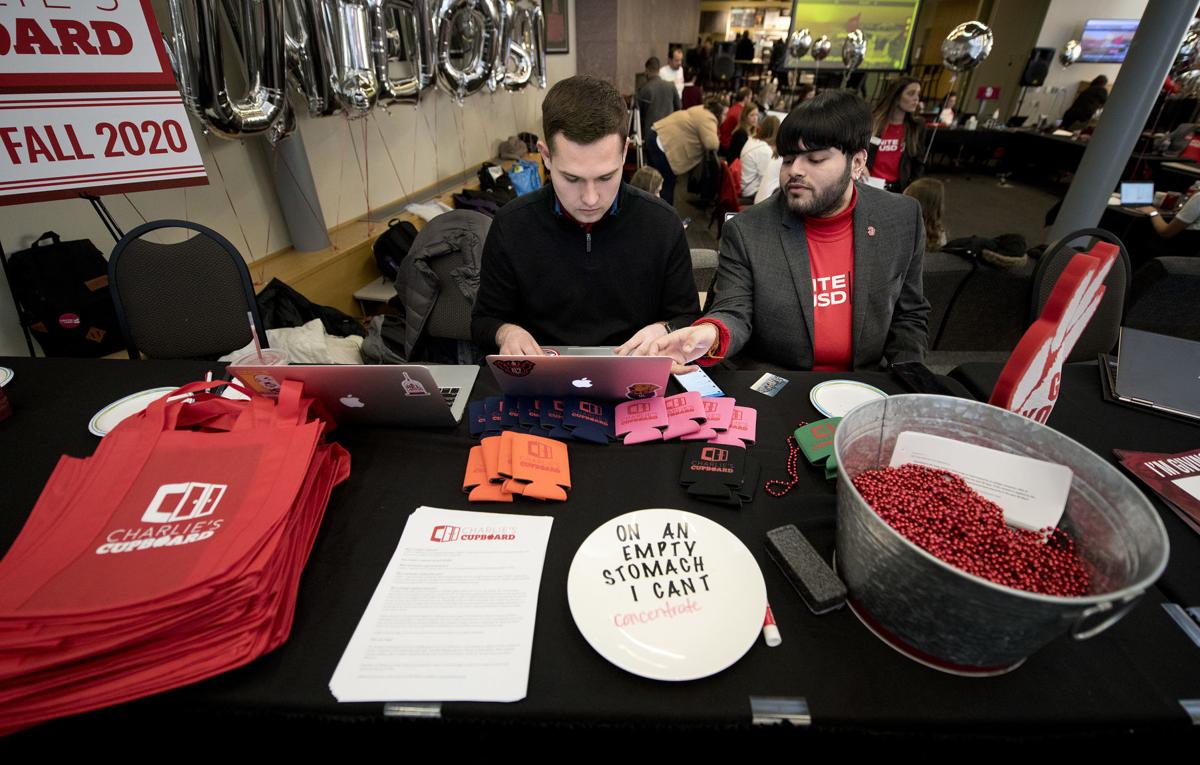 VERMILLION, S.D. -- It's funny, years later, the stories we share about college days spent subsisting on ramen noodles and peanut butter and jelly sandwiches because we couldn't afford anything else.
The image of the suffering college student has become somewhat romanticized, a rite of passage young people go through on the way to earning a degree, a job and, hopefully, a full cupboard and refrigerator.
Carson Zubke thinks that image should change.
"People say it's just natural for students to struggle while in college. College is stressful enough, let's make it a little easier," the University of South Dakota junior said.
The president of USD's Student Government Association decided last year that students shouldn't be hungry or face food insecurity, having to decide between buying food or paying their rent or tuition.
A conversation with a friend who told him that it was tough to have enough to eat during long weekends or holiday breaks when campus dining facilities weren't open made Zubke think.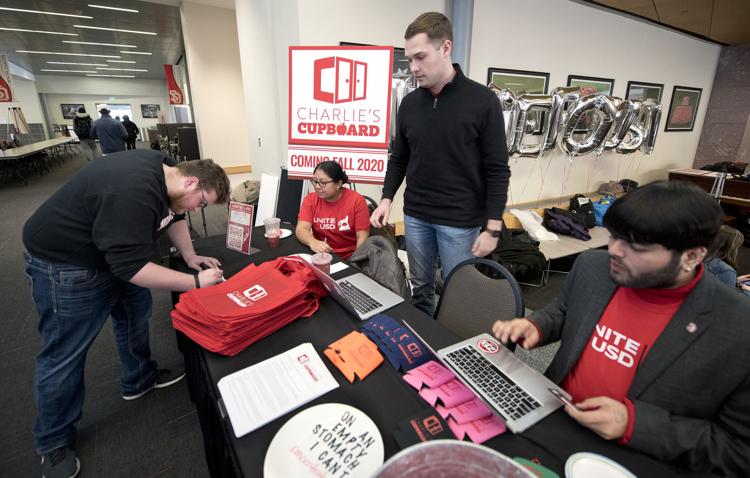 "I thought to myself, that's someone I've known for three years, I can't imagine how many other students are facing this," the health services and accounting major said.
Next fall, students who are short of food will be able to visit Charlie's Cupboard, an on-campus food pantry that will be open to all USD students who have a student ID. Though only open a day or two each month, Charlie's Cupboard also will refer students to the Vermillion food pantry and other services.
"It's a great opportunity for us to work together in the community and campus," Zubke said. "There's been staff on campus that wanted to do this for a few years now. It's always been a question of whether there was a need for it."
You have free articles remaining.
Zubke doesn't have hard numbers on how many USD students may deal with food insecurity, but he refers to a national survey of 86,000 college students that found 45 percent of students experienced food insecurity in the previous month, 56 percent of them in the previous year. If those numbers are applied to USD, 2,420 students would have experienced food insecurity in the previous month, more than 3,000 in the previous year.
Add in the fact that one-third of incoming USD students are from low-income or first-generation backgrounds, and it's likely there are a lot of students who could use the help. New students facing problems might not be familiar with Vermillion and know what services are available. Charlie's Cupboard can be a gateway to help.
In his research, Zubke, a Waubay, South Dakota, native, said many other college campuses have started food pantries. USD administrators, he said, were immediately receptive to the idea, and President Sheila Gestring was committed to see the idea come to fruition.
The idea caught on with students and alumni. Last week during Unite for USD, an annual online fundraising event for campus initiatives, Charlie's Cupboard surpassed 250 individual donations, a benchmark that unlocked a $10,000 pledge to the organization. Overall, more than 300 donors gave nearly $21,000 to Charlie's Cupboard during the fundraising campaign.
"That's been really humbling to see how many people support it," Zubke said.
Zubke hopes that Charlie's Cupboard will help remove any stigma students may feel about accepting food. Organizers purposely left out the term "food pantry" in the name, instead choosing to name it after USD's mascot Charlie the coyote. Including "cupboard" in the name reminds one of a kitchen, of home, Zubke said.
Between now and next fall, when Charlie's Cupboard will open in the Center for Continuing Education, Zubke and others will complete a budget, food partnerships and marketing. Their goal is to be financially self-sustaining within three years. Zubke hopes it's running long after he has graduated.
"I see this as an opportunity to give back to a place that's done a lot for me," he said. "Giving today to help people tomorrow is the way I look at it."
Those students someday will be able tell fun stories of their USD days that don't include scrimping while finding something to eat.
Be the first to know
Get local news delivered to your inbox!