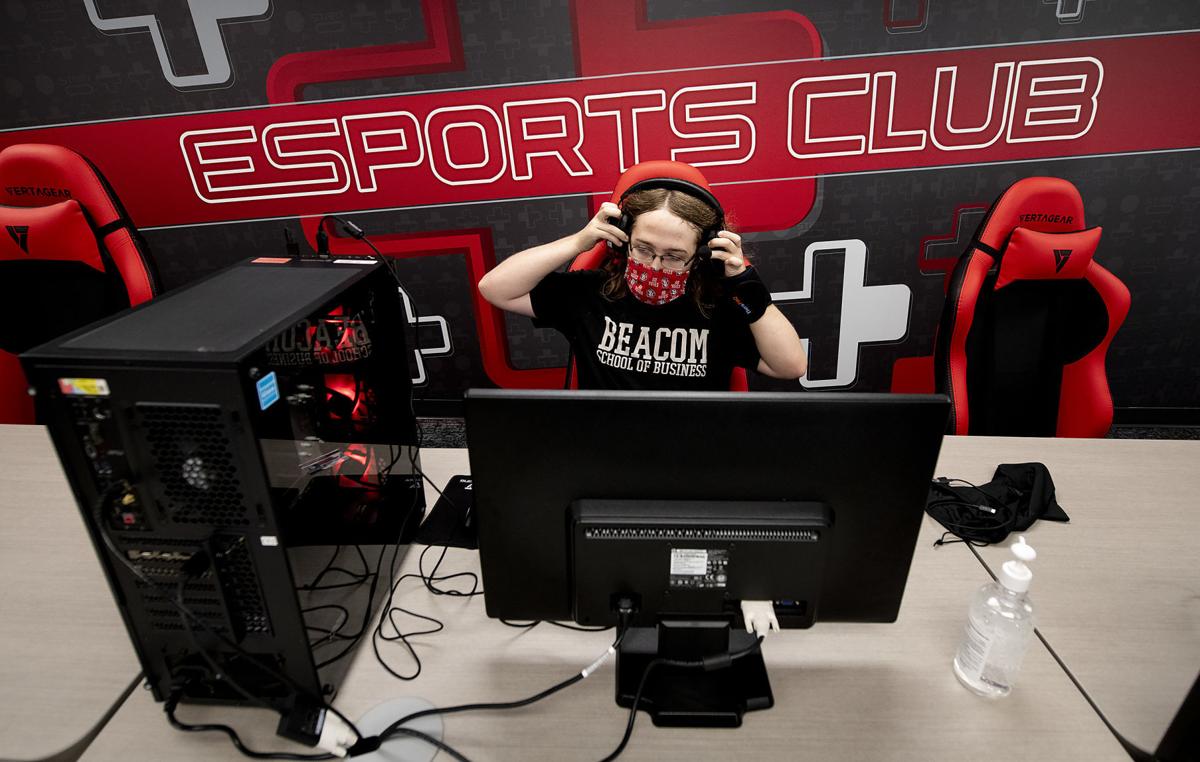 VERMILLION, S.D. -- We members of older generations may never fully understand the appeal of video games to younger people. Or maybe some of us just have a hard time accepting our inability years ago to master gaming systems more advanced than the Atari 2600.
But scoff at video games as a waste of time, and you'd be repeating an argument that's becoming as outdated as Pong.
Competitive video gaming, known as esports, is becoming a big deal. An increasing number of colleges of all sizes now have teams competing in national tournaments either in person or online. It also gives students a chance to meet others with similar interests, become friends and socialize.
Maybe some college presidents would have a hard time figuring out which end of a game controller is up, but they understand that providing students with activities they enjoy might just convince a few more of them to come pay tuition at their institution and stay there for four years.
"We see it as a recruitment and retention tool," said Kim Grieve, vice president and dean of students at the University of South Dakota, which last week unveiled a new $175,000 esports arena. Filled with state-of-the-art computer stations, a couple 65-inch TVs and some of the most comfortable, back-friendly chairs you'll ever sit in, the room is a statement that USD is taking esports seriously and wants any high school student who likes video games to come to Vermillion.
The administration made the move on its own, approaching the esports team about a year ago to collaborate on plans to turn a couple little-used rooms in the McKusick Technology Center into a gamer's paradise.
As he looked around the newly renovated room, Derek Bierschbach said he never dreamed the university would provide a space like this.
"That's something I had a dream of, but never thought was possible," said Bierschbach, a graduate student and the esports club's founder/president.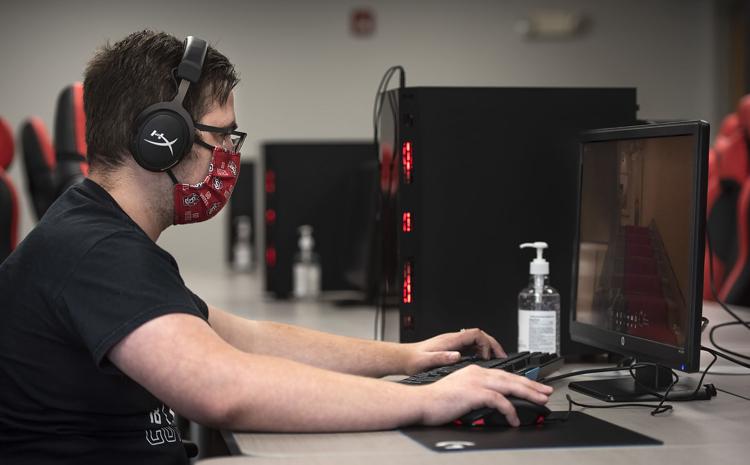 A competitive gamer since high school, Bierschbach helped establish the club in 2018 because he wanted to compete as a college student. He recruited 40 other students to join the first year and continued to grow the team last year. Until now, participants were scattered all over campus and the community, playing on their own equipment in their dorm rooms or off-campus homes.
The setting wasn't conducive to building teamwork or practicing. Some students had better computer or gaming equipment than others or were hampered by slow internet service. That's not a problem now that they all can gather in one room with the latest technology and reliable internet speed.
With the publicity surrounding the arena's grand opening, interest in the esports team has picked up, and there are now 130-150 students involved, Bierschbach said.
That increasing turnout shows there's an interest in esports on campus, USD administrators said. And they certainly want to tap into that interest and make the most of the program.
"Having a space is definitely changing how we look at esports," said Connor Singhisen, assistant director of intramurals, sport clubs and esports.
He and Bierschbach see a day, once the coronavirus pandemic is over, when USD hosts tournaments not just for college teams, but for the growing number of area high schools that are forming teams.
Getting a college scholarship to play video games is something gamers could only have dreamed about just a few years ago, but USD is looking into offering esports scholarships in the near future.
Above the competition and the possibility of scholarship money, Bierschbach said esports provides a much bigger benefit. It gives students a chance to socialize and make new friends. He knows that from personal experience.
"I'm more introverted. Esports allows me to break out of my shell and be able to interact with more people that have similar interests," he said. "Without esports, I probably wouldn't have had a lot of friends at college."
Getting an education is obviously the reason one goes to college, but just as important is the accompanying social development, the chance to make new friends.
If playing video games is a means to achieve that, game on.
Be the first to know
Get local news delivered to your inbox!