LE MARS, Iowa -- The calendar says July, but it's as good as December in Mason Peters' mind.
Starting Wednesday, he and his sister Regan will be spending the majority of their waking hours at the Plymouth County Fair, arriving as early as 4:30 a.m. and leaving after 10 p.m. while readying their cattle and pigs for show. Long hours loom, but Mason says days at the fair are among his favorite of the year.
"I think it's probably the second best date behind Christmas. I just enjoy being there and all the stuff to do," said Mason, the 15-year-old son of Chad and Shelli Peters.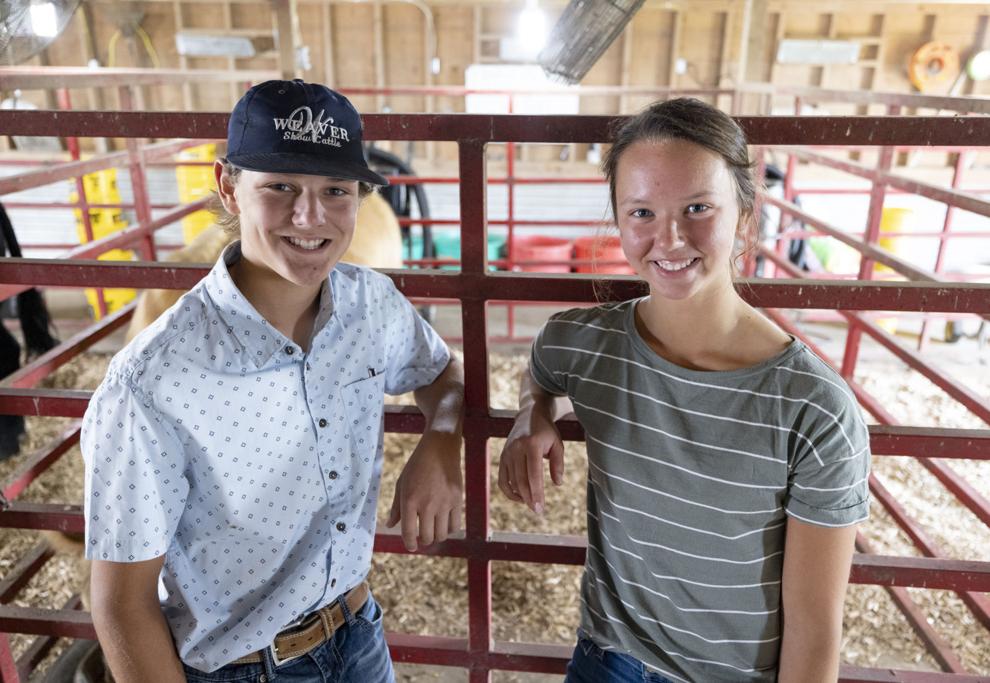 The Plymouth County Fair kicks off Wednesday and runs through Aug. 1. Because of COVID-19, last year's fair was limited to only 4-H and FFA members and their families to show their animals and other projects, then take them home the same day. The fair is back in full swing this year, and organizers expect the usual 90,000-100,000 people to pass through the gates during the event's five-day run in Le Mars.
"It will be like normal," fair board member Candice Nash said.
Regan and Mason both said the fair may have been unusual last year, but the preparations to get there were the same as always. The two Union Vikings 4-H club members both spent six hours or more each day washing, grooming, feeding and walking their cattle and pigs, readying them for the fair. With school classes conducted virtually because of COVID, they were able to spend more time in the barns at their rural Le Mars farm.
"We could spend all day out here," 17-year-old Regan, who will be a senior at MMCRU High School in Marcus this fall, said while she and Mason stood near the doorway of the hog barn, the contented grunts of their 4-H projects in the background.
Last summer, Regan and Mason, who will be an MMCRU sophomore, showed their livestock at the Plymouth County Fair and a number of other shows, which continued to go on with some modifications during the pandemic.
COVID didn't deter the two last year, and it wasn't about to this year. Both selected the animals they'd be showing this summer late last fall and early this spring, even though organizers of the Plymouth County Fair and other livestock shows had yet to decide how the pandemic might alter their events.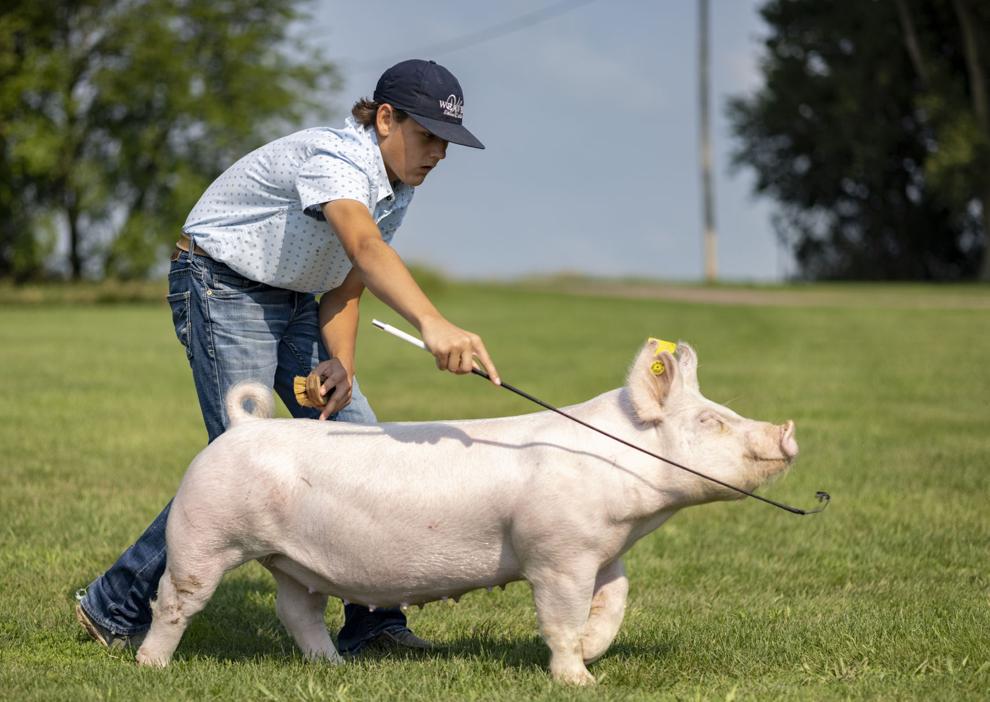 "At this time last year, most shows were still going on. We just got out there and started looking," said Regan, who also is a member of MMCRU's FFA chapter with her brother.
They're looking forward to resuming the full fair experience. Nash said fair organizers expect to see a boom in entries. Livestock shows were livestreamed on the internet last year so people who weren't permitted to attend could watch from home. The livestreaming will be in place again this year, Mason said, but he prefers to see bodies around the barns and show rings.
"It was a lot easier to maneuver around the barns without the crowds, but I missed having all the people around," said Mason, who also missed the 99-cent raspberry iced tea at the Boy Scouts fair stand.
Regan and Mason each plan to show three pigs and two cattle. In addition to caring for their animals and prepping for the shows, both have responsibilities to work at various organizations' food stands during the fair. Regan, in her ninth year in 4-H and third in FFA, also will present her 4-H leadership project and enter a rabbit hutch she built for FFA.
Each actually cut back on the number of hogs they're showing this year to give them more time to focus on the remaining animals. Even then, both must get up early every morning to work with their animals before 8 a.m. open gym and weightlifting at school. They attend 4-H and FFA meetings. Mason played baseball, which sometimes conflicted with the afternoon/evening care of his animals.
"We stay out here (in the barns) later, and our parents help us out a lot," said Mason, in his seventh year of 4-H and first in FFA.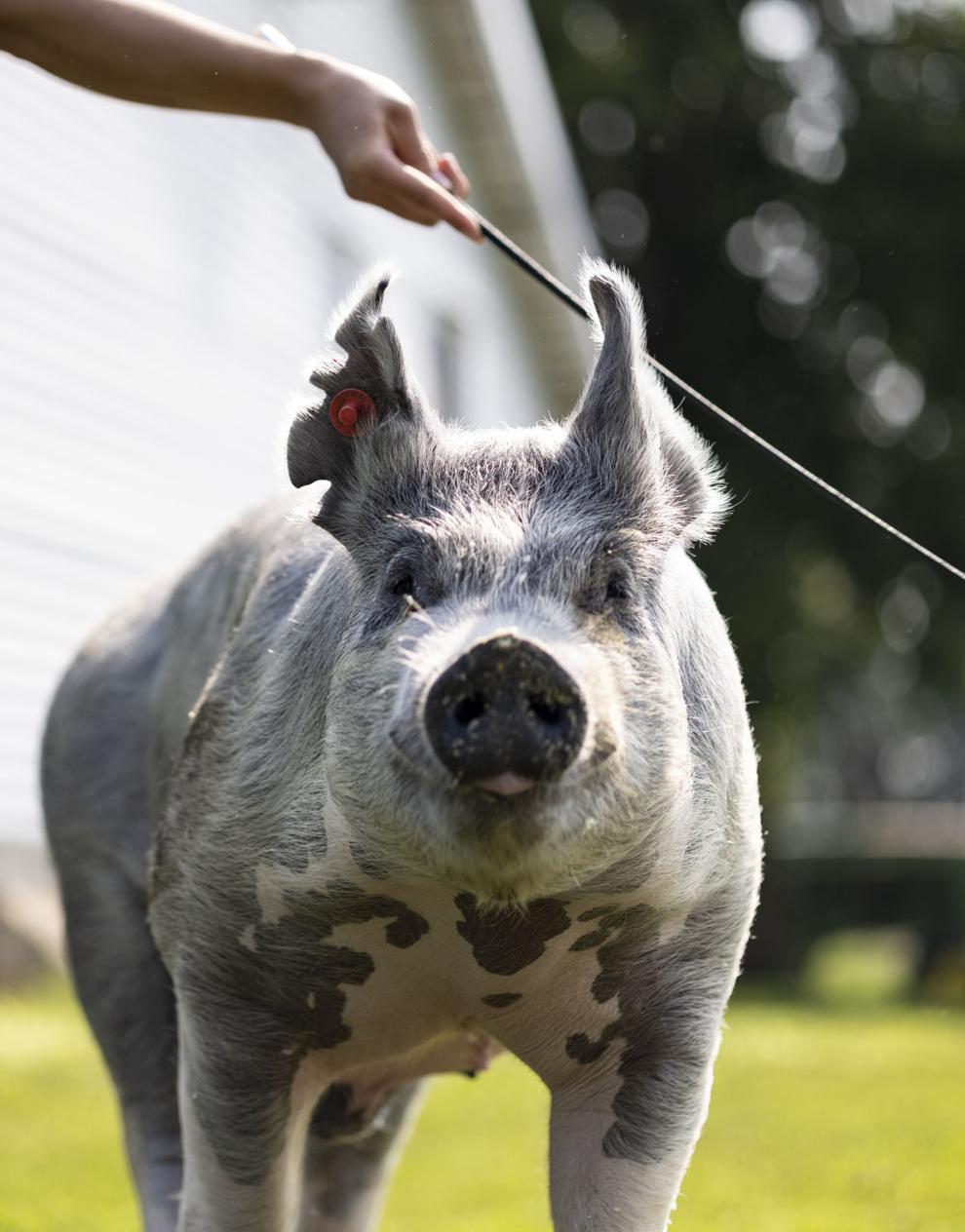 In a few days, they'll load up and head to Le Mars for nearly a week of even more work. There are no complaints, especially when earning top prizes, as they did last year.
"You spend all this time out here and then get to show your animals," Regan said. "We love it. We put so much time in and love to see it pay off."
It's time to once again see that hard work pay off, or, using Mason's holiday comparison to the fair, to open some early Christmas presents.