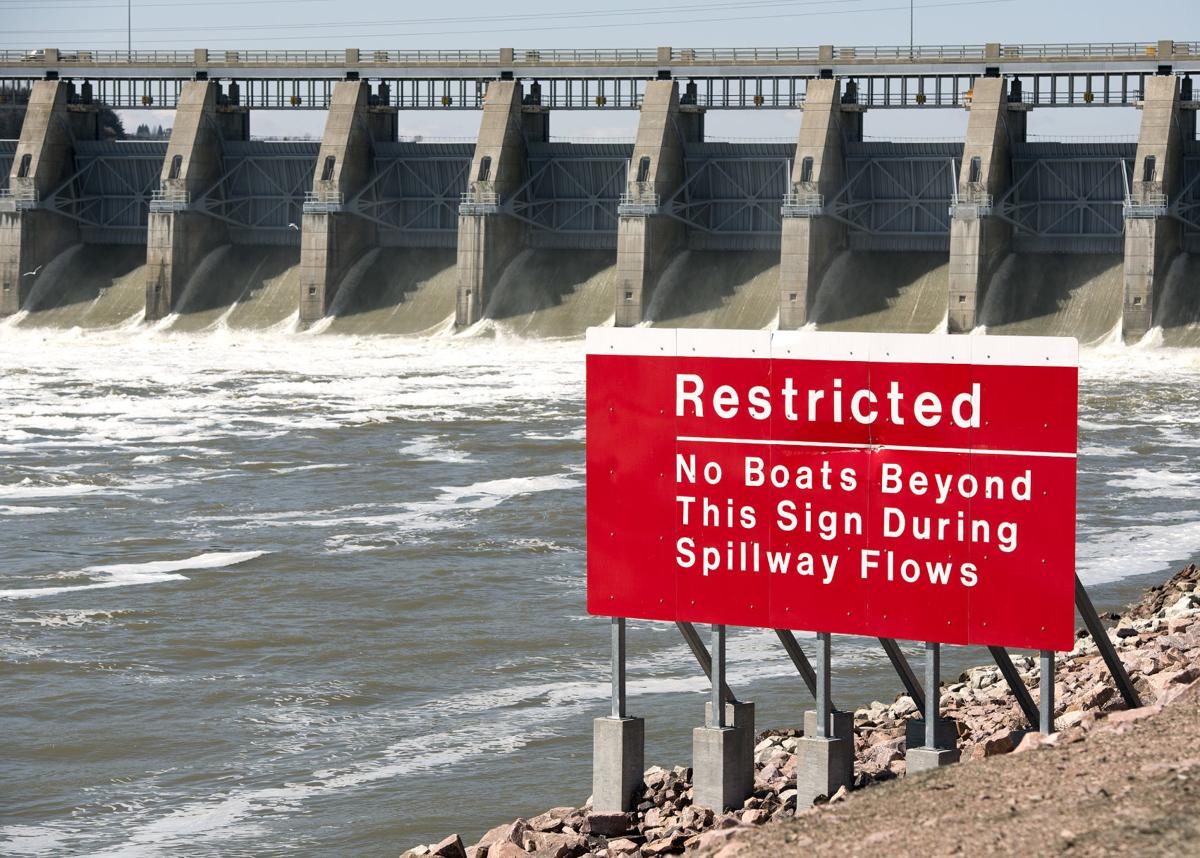 OMAHA -- You may have noticed it already, but finally, after months of running high within its banks through Sioux City, the Missouri River has begun to recede and will continue to do so.
The U.S. Army Corps of Engineers began reducing releases from Gavins Point Dam to the winter release rate on Sunday. Releases as of Wednesday were at 57,000 cubic feet per second and will be reduced 3,000 cfs per day until they reach 27,000 cfs. Releases will remain at that rate through December before being dropped to 25,000 cfs in January for the remainder of the winter.
Normal winter releases are 12,000-17,000 cfs, but will be kept at the higher rate while the corps continues emptying near-record runoff from the river's reservoir system.
"We are monitoring basin and channel conditions very closely and will make any necessary adjustments," John Remus, chief of the corps' Missouri River Water Management Division in Omaha, said in a news release.
You have free articles remaining.
It seems only fitting that winter releases be above normal after they were at 80,000 cfs -- more than twice the usual rate -- for much of the spring, summer and fall.
November runoff into the river basin above Sioux City was 2 million acre-feet, 195 percent of average. Runoff for 2019 is forecast at 60.4 MAF, which would be the second highest total in 121 years of record keeping. The record of 61 MAF was recorded in 2011.
As of Monday, storage in the river's six reservoirs was 57.5 MAF, leaving 1.4 MAF to be evacuated from the system's flood control zone during the winter.
The corps must lower the releases during winter months because the river ices over in the north, limiting the amount of water that can flow beneath the ice.
Hornick flooding evacuation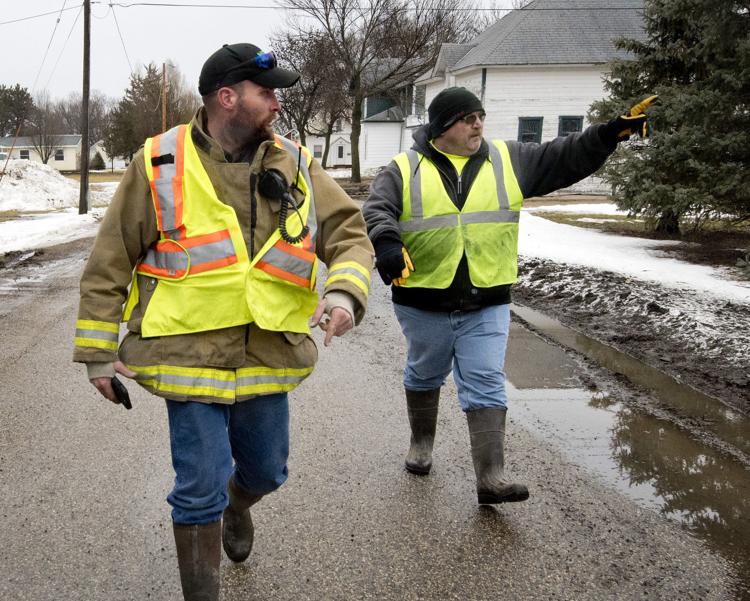 Hornick flooding evacuation
Hornick flooding evacuation
Hornick flooding evacuation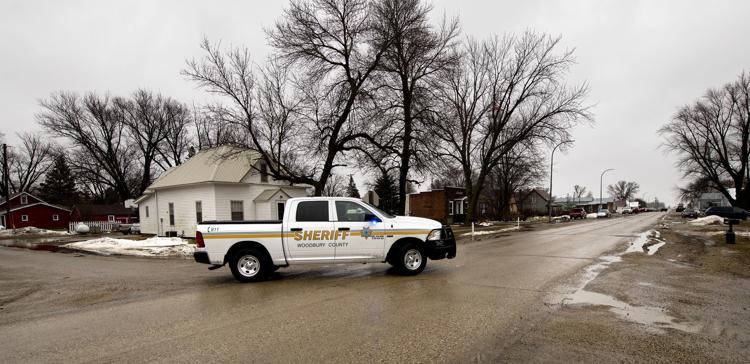 Hornick flooding evacuation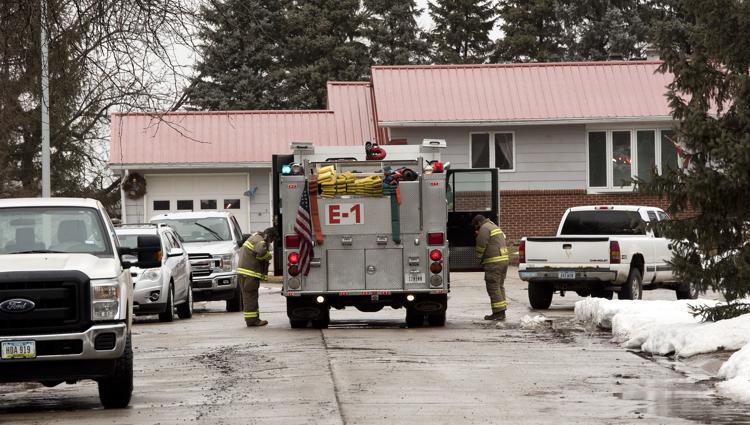 Hornick flooding evacuation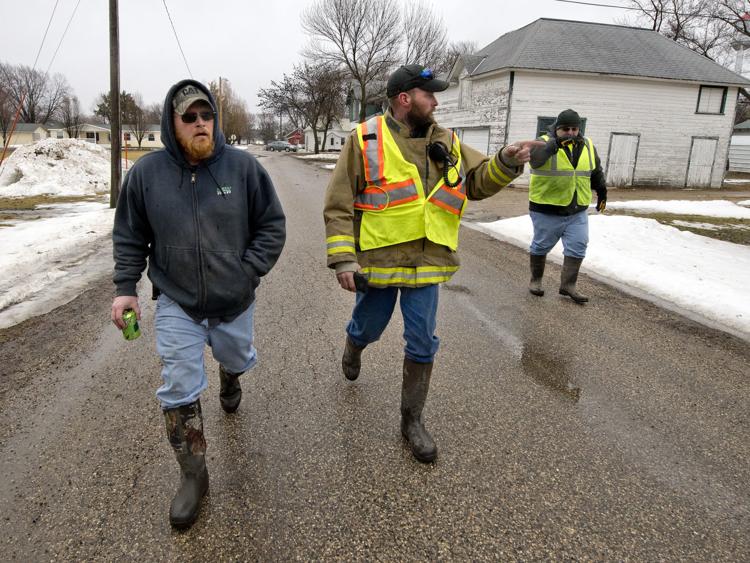 Moville flooding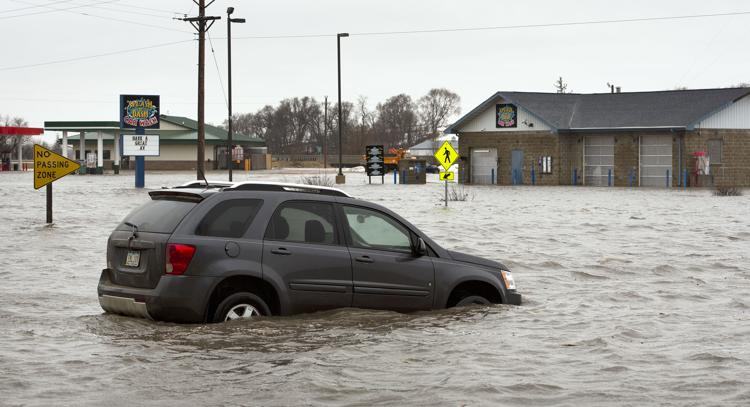 Moville flooding
Moville flooding

Moville flooding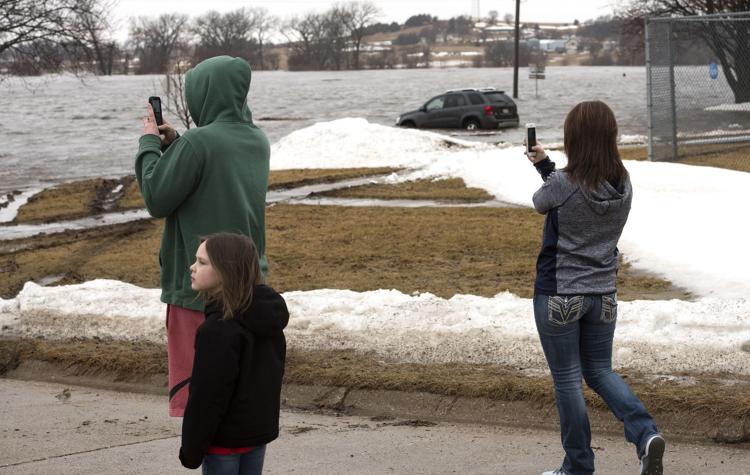 Moville flooding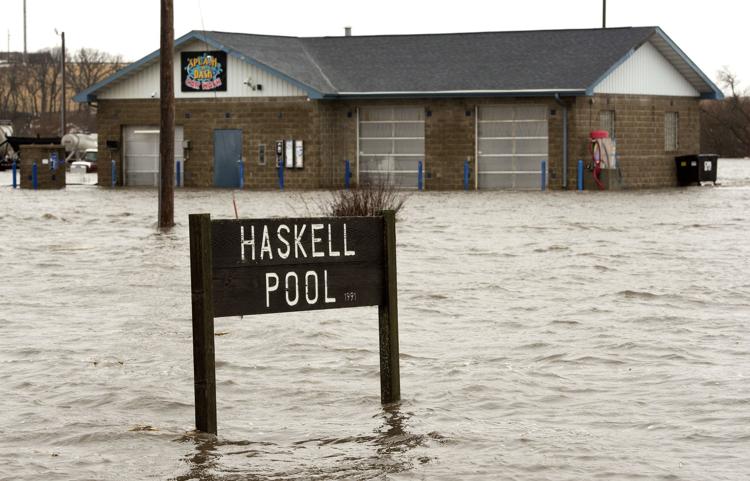 Moville flooding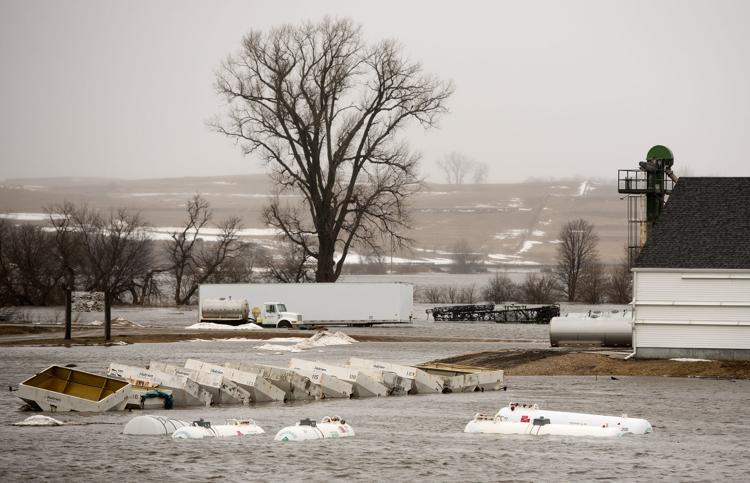 Moville flooding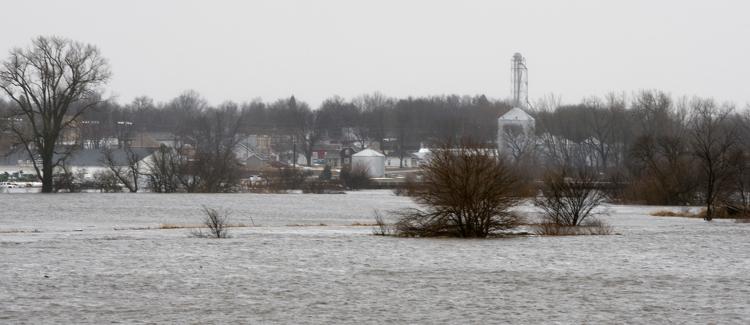 Moville flooding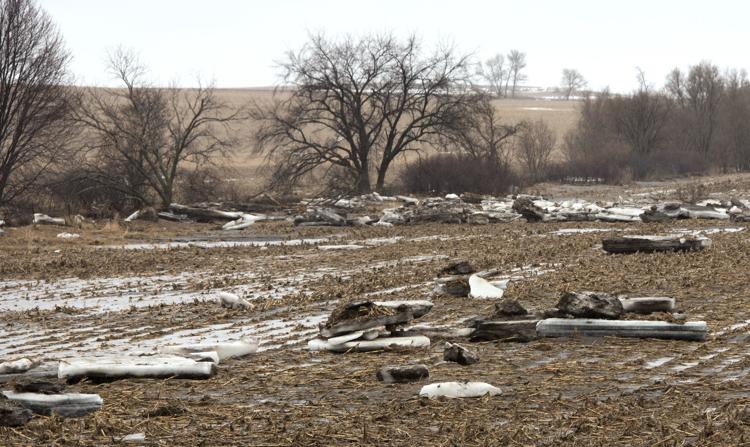 Moville flooding

Moville flooding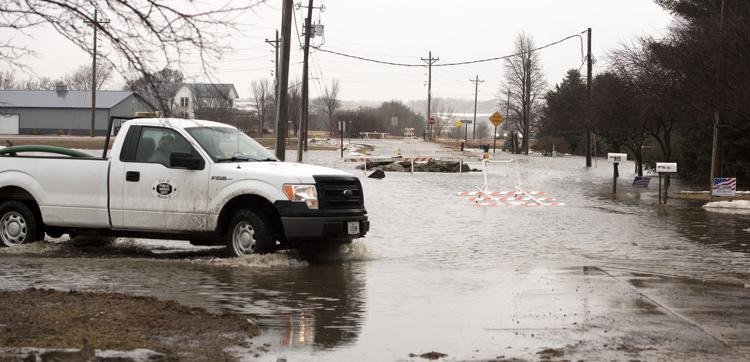 Moville flooding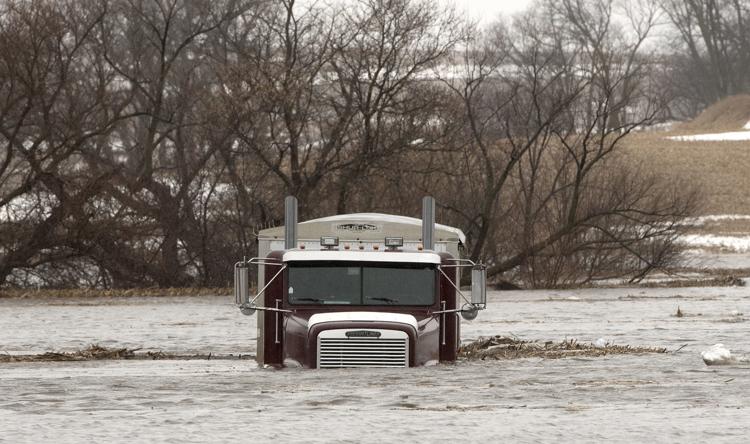 High Water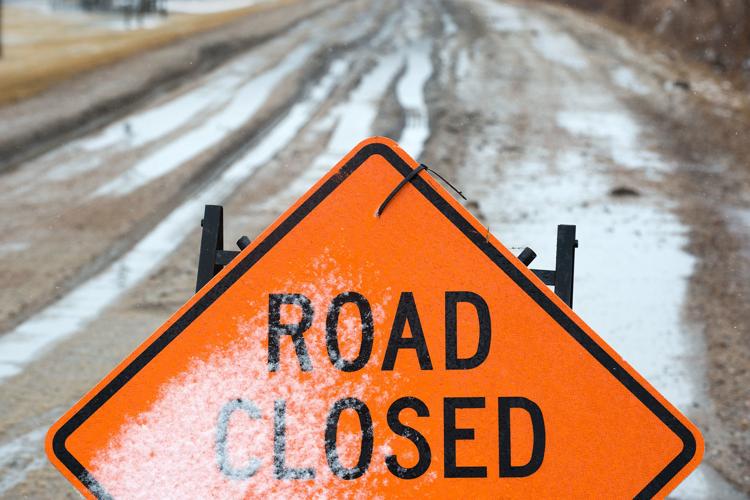 High Water
High Water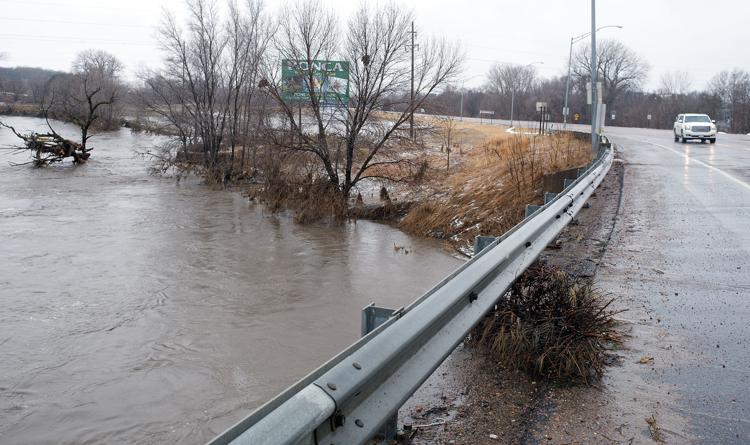 High Water Hinton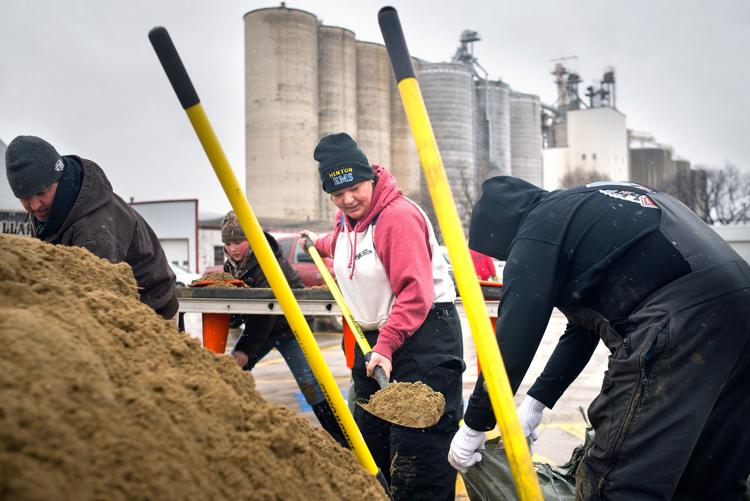 High Water Hinton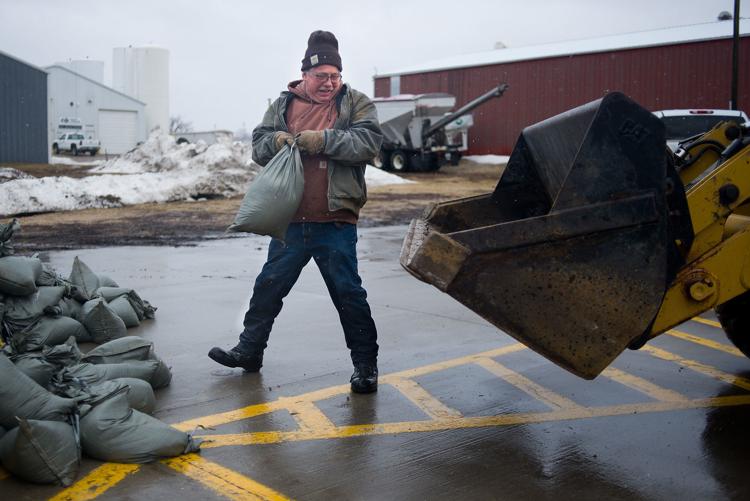 High Water Hinton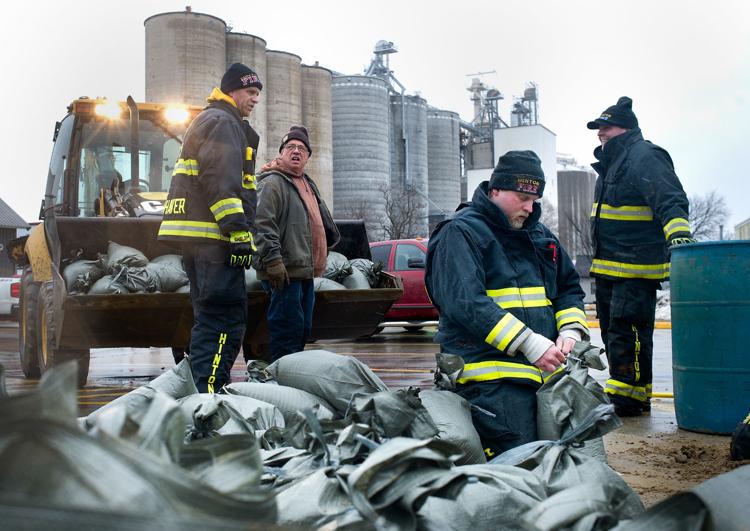 High Water Hinton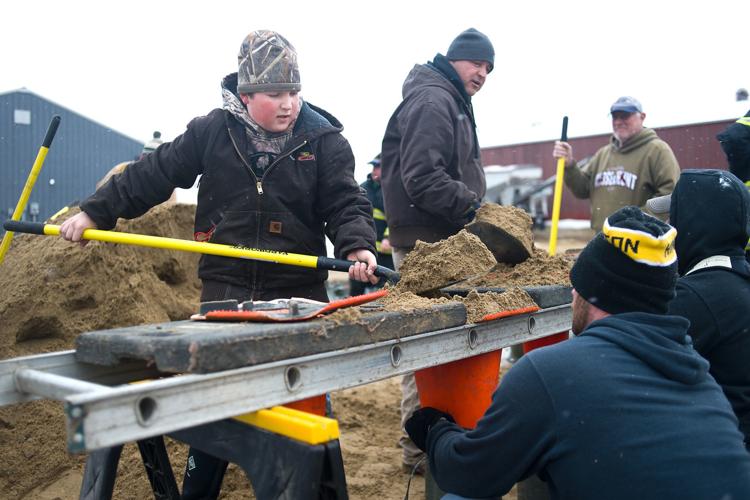 High Water Hinton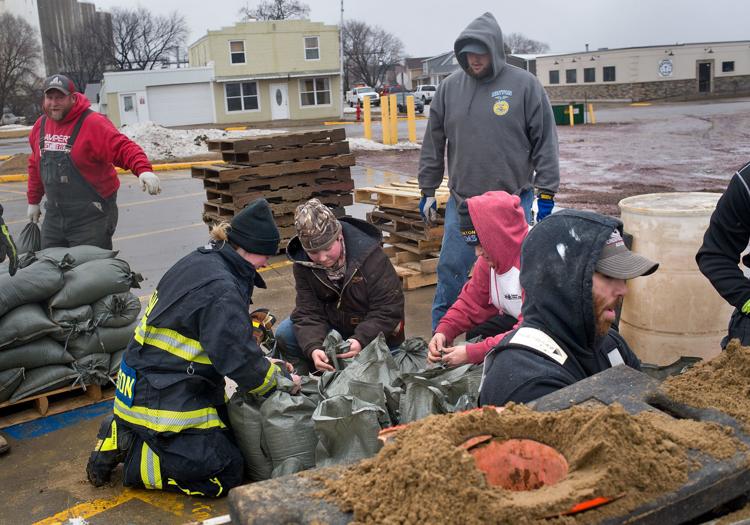 High Water Hinton
High Water Hinton