SIOUX CITY -- The U.S. Army Corps of Engineers will conduct one of its six annual spring public meetings in Sioux City.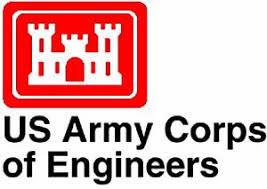 The meeting is scheduled for 4 p.m. April 10 at the Lewis & Clark Interpretive Center, 900 Larsen Park Road.
You have free articles remaining.
The corps will provide a status of mountain snowpack, plains snowmelt, a forecast for runoff this year, and how operations will meet the authorized purposes for the Missouri River's reservoir system.
Other meetings will be in Fort Peck, Montana, and Bismarck, North Dakota, on April 9; Fort Pierre, South Dakota, on April 10; and Smithville, Missouri, and Nebraska City, Nebraska, on April 11. The Nebraska City meeting will be at 5 p.m. at the Fox Center Event Space, 424 Central Ave.