The man drove his Chevrolet Silverado pickup truck through a stop sign at 19th and Rebecca streets at about 6:51 p.m. July 26 and collided wit…
A woman involved in a vehicle accident told police she had a friend hiding behind a Sanborn business. He was arrested on an outstanding warran…
A grand jury indictment alleges that while Dr. Adam Smith operated a Michigan plastic surgery clinic from 2011 to 2014, he billed cosmetic sur…
A Plymouth County Sheriff's deputy stopped the man's car on Oct. 20 and observed DeWalt tools matching the description of those stolen from a …
Superintendent Todd Meyer said he was overwhelmed by the response of school districts from Iowa, Nebraska, South Dakota and Minnesota, who hav…
The man stole $13,100 worth of tools from a local business, prosecutors said. A deputy later stopped him for driving while his license was bar…
Andres Surber's mental competency has been at issue since his arrest more than three years ago, resulting in his case being placed on hold two…
These are recent reports of missing children made to local law enforcement. If you think you have seen a missing child, contact the National C…
The man sexually assaulted a 14-year-old girl who was babysitting his children in July 2018. According to the U.S. Attorney's Office, he was i…
The suspect told police that movies were "ruining the world," court document said.
The woman said the former principal singled her out after she was featured in the student newspaper in 2017 describing how she enjoys "Netflix…
The man was wanted by the Iowa Department of Corrections for escaping from the Residential Treatment Center in Sioux City. He was in the treat…
The 30-year-old woman is on parole for felony drug violations. She is also wanted in Woodbury County for failing to appear in court after bein…
According to court documents, the man had sexual contact with the child at least four times in 2016 and 2017, when the girl was 6 or 7 years old.
According to a court complaint, the man assaulted the girl in Spencer beginning when she was 8 years old. He is accused of putting his hand ov…
On two occasions, the 39-year-old woman, who has 25 convictions since 2004, sold meth in controlled drug buys with law enforcement.
Read recent sentencing reports issued in Woodbury County.
According to court documents, the 48-year-old man had sex and other forced sexual contact with the preteen girl as many as five times from Jul…
A Nebraska landfill had sued in November over several unpaid invoices sent to Big Ox for several loads of sludge the biofuels producer had sen…
Police said the 32-year-old assaulted a clerk at the downtown establishment and pretended to have a gun inside his jacket. Two other men were …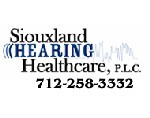 Siouxland Hearing Healthcare P.L.C.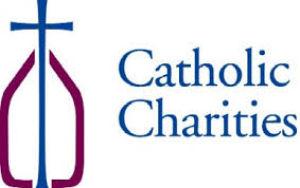 SIOUX CITY -- An investigation into a Thursday night report of shots fired in a northside residential neighborhood is ongoing, police say.
Rochester agreed to annually ship at least three semi-truck loads of used or broken cathode ray tubes and/or containers of leaded glass to a f…
In addition to striking one man, the suspect allegedly fought with another person, who suffered a cut to his head.
A Danbury man had said in a lawsuit that he was "viciously bitten" and required medical attention after the Mapleton police chief released the…
According to court documents, the woman sent the 15-year-old a message that she was going to "pop a bullet" in her. A 17-year-old also involve…
On its Facebook page, the Omaha Tribe expressed its sadness, but did not reference a death. "Today, we (are) filled with grief as a community,…
The man drove away when U.S. Marshals and Sioux City police officers came to his Sioux City apartment to serve an arrest warrant. The chase co…