DAKOTA CITY -- Lawyers from Omaha, Norfolk and Hartington, Nebraska, have been nominated to fill a vacant county judge position in the 6th Jud…
The man entered Sarg's Mini Mart, 1545 Indian Hills Drive, in September 2019, pointed a rifle at the clerk and demanded money. The clerk gave …
The man entered Sarg's Mini Mart, 1545 Indian Hills Drive, in September 2019, pointed a rifle at the clerk and demanded money. The clerk gave …
According to a complaint the woman was riding in the passenger seat of the car when the driver stopped to help a motorist with a flat tire. At…
The 45-year-old man is wanted for violation of federal probation. He is on probation for federal weapons violations.
The fire that Brent Mack set destroyed three vacant buildings in Newell in 2017; he fondled a girl who was under age 12 on separate occasions …
Jonathan Rooney is accused of killing Kozee Decorah and burning her body at a remote cabin near Winnebago and concealing evidence.
The man is charged with stealing 10 handguns, a rifle and a shotgun during three separate burglaries at the unnamed gun store on March 1, Marc…
17-year-old Jay Lee Neubaum became angry with two people, retrieved a loaded shotgun and fired a single shot, striking Joseph Hopkins in the h…
Thomas Knapp, 82, is accused of firing a 20-gauge shotgun through a bedroom door, striking a man in the abdomen, then shooting him a second ti…
SIOUX CITY -- In an effort to assist the Streets Division with the upcoming snow season, the Sioux City Police Department will increase their …
The man is last of five people to plead guilty to a 2019 incident in which they were charged with driving to the home armed with .22-caliber r…
The man is accused of breaking into a neighbor's house, an apartment and another home. 
The collision killed a 61-year-old man and injured boys ages 6 and 8.
Tayvon Davis is suspected of injuring his girlfriend's 19-month-old daughter numerous times from in 2018, until she was taken to a Sioux City …
These are recent reports of missing children made to local law enforcement. If you think you have seen a missing child, contact the National C…
According to court filings, the woman embezzled or misapplied $1,486,647 at the credit union over a six-year span.
As part of a plea agreement, the 27-year-old man will receive a 15-year prison sentence.
The 19-year-old man was charged with firing three shots and pointing a handgun at people gathered at an area known as Burbank Beach. A witness…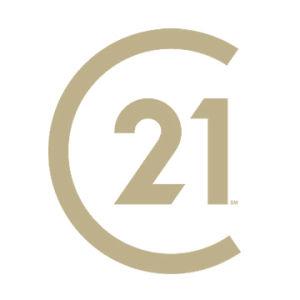 Eric Banks, Century 21 Prolink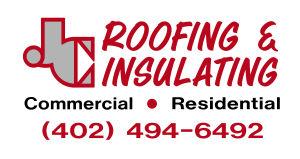 J.C. Roofing & Insulating
The 26-year-old man is wanted on warrants out of Woodbury County for felony drug violations.
According to court documents, the man entered two separate Sioux City stores and asked to see rings, then fled after he had gathered them.
The man collected thousands of dollars from customers -- one of whom paid more than $25,000 and another over $11,000 -- and then never showed …
The man will spend 11 years in federal prison.
According to court documents, the woman and a man entered a home residence after a second man hit the resident in the head with the butt of a …
An employee and her boyfriend reportedly staged the robbery to cover up $2,000 that the worker had stolen from the store.