SIOUX CITY -- A Sioux City resident was pronounced dead after a Saturday night shooting north of downtown. 
These are recent reports of missing children made to local law enforcement. If you think you have seen a missing child, contact the National C…
These are recent reports of missing children made to local law enforcement. If you think you have seen a missing child, contact the National C…
Isaac McDonald shot John Mercure in the head on Aug. 1 as he passed the car Mercure was driving in the 300 block of Alice Street. Mercure, who…
The pursuit began on Highway 20 around 11 p.m. Wednesday after a Moville Police officer tried to stop the vehicle. The chase continued into Si…
Tayvon Davis is suspected of injuring his girlfriend's daughter numerous times from July 1, 2018, until Aug. 22, 2018, when she was taken to a…
Crook was with four men on Aug. 7, when they traveled to a house to dispute a $600 purchase of "bad" methamphetamine. Three shots were fired a…
The man is being held in the Dakota County Jail awaiting extradition to Utah to face charges of murder and aggravated burglary for the death o…
Davion Sandifer admitted to two felony counts of forgery, while five counts of prostitution were dismissed. "I did in fact make a fraudulent c…
The 5-foot-10, 180 pound man is wanted by the Woodbury County Sheriff's Office for violating his probation. He is on probation for distributio…
The man was arrested Oct. 24 after investigators were notified that five males between 17 to 19 years old from the Harlan, Iowa, area had been…
The man said he left the dog in the minivan overnight after taking a sleeping medication and oversleeping. The dog was comatose, with a high r…
Read recent sentencing reports issued in Woodbury County.
A Sioux City Police officer on his way home from a night shift spotted the pickup running into the concrete barrier repeatedly before going ba…
The man said sex he had with a female student was consensual, and that the university's policies are gender-biased. He alleged Dordt bases its…
According to a district court complaint filed in Lyon County District Court, the man, accused of stealing $24,000. admitted taking cash deposi…
Wayne officials initially made contact with the vehicle Thursday afternoon, leading to a pursuit. The driver escaped before being located an h…
They are accused of threatening to kill the residents of a Sergeant Bluff home and firing gunshots at the house. They each face seven separate…
The woman was in a car with a man when he shot another person in the head with a handgun in August 2018 to keep him from speaking to police ab…
A victim reported Thursday evening that a man had approached his vehicle, displayed a firearm outside the casino and demanded the vehicle and …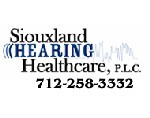 Siouxland Hearing Healthcare P.L.C.
The pursuit began on K12 in Plymouth County and continued into Sioux City, topping 100 miles per hour, before the woman was taken into custody.
A North Sioux City officer initiated the pursuit after observing the suspect driving a black Honda Accord that he reportedly had taken for a t…
According to the U.S. Attorney's Office, an internet website in September 2018 advertised a woman as an escort available in Sioux City. The ma…
"We have spectacular video of you committing this crime, we have other evidence that we're processing and witnesses we are interviewing. We'll…
According to court documents, the man, who has at least five previous domestic abuse convictions, assaulted a woman on Feb. 2 in Macy. Bertucc…
IRETON, Iowa -- The Sioux County Sheriff's Office is seeking the public's help for information about a report of gunshots fired near a rural I…
After an investigation, police said a 7-year-old boy was struck with a belt by his father on Sunday at his residence, causing abrasions to his…