SIOUX CITY -- A Sioux City man has been sentenced to more than 20 years in federal prison for selling methamphetamine.
In most cases, the man is accused of paying for merchandise with a counterfeit bill in order to receive cash back or using the fake money to b…
The victim told investigators that he was in a car with a person he knew last week when that person produced a gun and demanded money from the…
The man suffered severe electrical burns, facial and cranial fractures, a brain injury, loss of function in limbs and blindness in one eye aft…
The man is accused of firing several shots at a vehicle after being involved in a disturbance with a woman. The car driver is the woman's fath…
The man admitted in a plea agreement that he used the internet to send a pornographic image to another person and had other videos of child po…
The Carroll, Iowa, man has been jailed since last summer on charges of burglarizing a home. The victim died during a fight between the two men.
An audit of the parish's accounting records found that Jenness had used unauthorized checks to transfer parish funds to herself from January 2…
According to court documents, two men were arguing inside an Ireton home when Gregg Winterfeld, 70, pulled a Ruger .22-caliber revolver on the…
Read recent sentencing reports in Woodbury County.
Police had responded to a Friday afternoon incident in the 3800 block of Gordon Drive, in which a boy said he was robbed by a man at gunpoint,…
Police said the suspect drove a 1998 Pontiac into a 2006 Chrysler, which fell onto the suspect, a Spirit Lake man. A bystander was able to pla…
A boy gave a description of the man suspected in the incident, and one hour later police detained a man who was located at a Morningside area home.
The continuance is the latest delay in a case that's been halted twice while the suspect, who has been diagnosed with schizophrenic effectiven…
The 81-year-old man is accused of striking his wife with a stick in the head during a domestic dispute and breaking bones in her hand. At some…
District Judge Jeffrey Neary rejected claims that the city obstructed attempts to fix up the 125-year old house at 1529 Grandview Blvd. after …
The victim told investigators that he was in a car with a person he knew. The person produced a gun, demanding money form the victim. During t…
In each bill, the Federal Reserve seal was erased because of Chinese writing that was placed on the seal. Part of Independence Hall was erased…
The man posed as a crude oil futures trader while soliciting investors on Craigslist over a four-year span. The scheme cost 40-some investors …
A jury in 1997 found Matthew Hallum, now 58, guilty of first-degree murder and first-degree sexual abuse for the 1993 rape and strangling deat…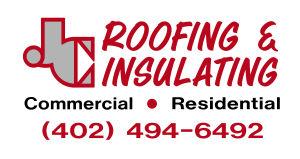 J.C. Roofing & Insulating


The 29-year-old man had five previous domestic assault convictions, three of them involving the woman in the most recent case.
North Sioux City police pursued the man heading into Sioux City on Interstate 29 at nearly 100 mph before officers terminated the pursuit. The…
These are recent reports of missing children made to local law enforcement. If you think you have seen a missing child, contact the National C…
The 30-year-old man entered his written plea to one count of first-degree robbery.
Officials had been investigating suspicious mailings being delivered to the man's Sioux City address from a fictitious California company when…
The 34-year-old man is wanted by the U.S. Marshals Service for conspiracy to distribute methamphetamine.
The victim told police that two males had approached with a rifle and demanded cash, then threatened to kill the victim if they followed the t…