SIOUX CITY -- Ray Avila, the suspect in the death of a man in downtown Sioux City last summer, was booked into the Woodbury County Jail early Saturday morning.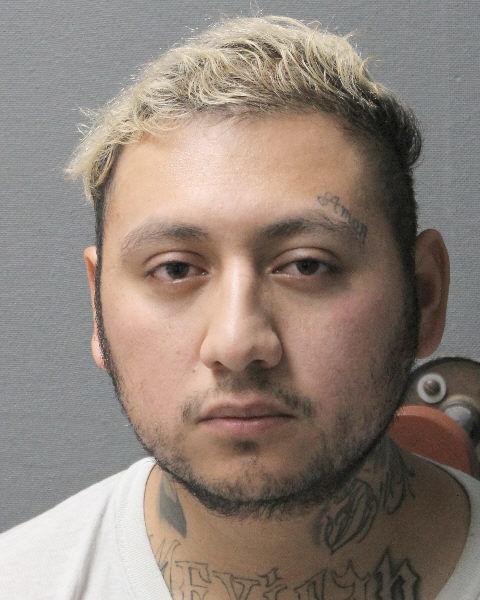 Avila is suspected of unintentionally causing the death of Peter Johnson, 31, after he punched Johnson in the early hours July 29, 2018, causing a serious injury. Johnson died Aug. 1. 
According to a criminal complaint and affidavit filed in Woodbury County, at around 1:56 a.m. July 29, Sioux City Police Officers encountered Juan Espinoza using an object, apparently a belt, to hit a window of a blue Integra car parked on the north side of the 1100 block of Fourth Street.
Espinoza told the officers he was the owner of the vehicle and that he was locked out, and the police left when they confirmed this was the case. 
A tenant in an apartment across the street recorded subsequent events on his phone because he was worried Espinoza was breaking into someone else's car. Espinoza continued his efforts to break the window of his locked car. 
According to several witnesses, along with the man's video, Johnson ran up to Espinoza and performed "a two-legged kick" on him, which resulted in a fight between Johnson and Espinoza. In the audio of the video, Johnson can be heard saying he thought Espinoza was trying to rob the car. 
The two stopped fighting and walked away from one another. Around this time, another man started filming the incident. 
In the second man's footage, Avila is seen walking past Espinoza toward Johnson, confronting him. Avila then punched Johnson on the right side of his face, knocking him onto the sidewalk. Avila then walked away from the scene. 
Another witness told police that after bar closing time, while she was driving on Court Street, an individual she knew from East High School called "Ray" approached her and told her he had "just laid a motherf***er out, I need a ride," which she did not give him. 
Espinoza, meanwhile, fled the scene in his car with a companion, and a bystander called 911 to report the incident. Johnson was taken to Mercy Medical Center, where surgery was performed to try to alleviate the bleeding and pressure on his brain, but he subsequently died. 
An autopsy performed Aug. 4, which ruled Johnson's death a homicide, found he had suffered a ring fracture in the base of his skull from impact with the sidewalk after being knocked down by Avila's punch.
A warrant for Avila's arrest was issued in August, but he fled Sioux City.
In May, U.S. marshals, in conjunction with Mexican authorities, located Avila in a small town in the Mexican state of Jalisco, where he had family connections and had been hiding for some time. He was arrested, deported from Mexico and taken to Texas before his extradition to Woodbury County. 
As of Sunday, Avila was held on $50,000 bond on charges including involuntary manslaughter and assault causing serious injury, both class D felonies.
Sign up for our Crime & Courts newsletter
Get the latest in local public safety news with this weekly email.