DAKOTA CITY -- It's going to take longer than expected to fill the vacant district judge seat in northeast Nebraska's 6th Judicial District.
The district's Judicial Nominating Commission is reopening the application process after the majority of its nine members were unable to agree to advance two names to Gov. Pete Ricketts at the conclusion of a public hearing Tuesday at the Dakota County Courthouse in Dakota City.
By law, the commission must open a search for additional candidates. Applications are due by Aug. 22, and a public hearing to review all applicants is set for Sept. 12 at the Dakota County Courthouse.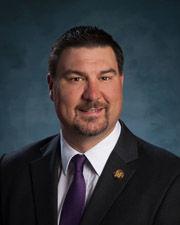 It's not the first time a nominating commission has been unable to choose nominees, but it's "not all that common," said Corey Steel, Nebraska State Court Administrator.
You have free articles remaining.
The Nebraska Constitution requires that a nominating commission must forward the names of at least two nominees to the governor, who then chooses one to fill the judicial vacancy.
Steel said he couldn't speculate on what actions the commission might take if there are no new applicants. He said the four previous applicants -- Deputy Dakota County Attorney Melinda Wicks, of Sioux City; Theodore Arndt, of Elkhorn; Pamela Hopkins, of Fontanelle, and Brendan Kelly, of Omaha -- may reapply.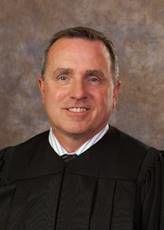 The judge who fills the vacancy, created by District Judge Paul Vaughan's resignation on May 31, will sit primarily in Dakota, Dixon and Cedar counties. The 6th District also includes Thurston, Burt, Dodge and Washington counties.
Steel said the other two district judges in the 6th District, judges from outside the district and retired judges have covered cases since Vaughan's resignation.
Phyllis Obermeyer, Dakota County clerk of district court, said the use of visiting judges has required her staff to reschedule some hearings, but the vacancy hasn't had a big overall effect on Dakota County's court schedule.
"We're doing the best we can," Obermeyer said.