WEST POINT, Neb. -- A week after a mistrial was declared in Derek Olson's trial for second-degree murder, his attorneys have asked that his new trial be moved to another county.
Thomas Donner and Logan Hoyt on Monday filed for a change of venue, telling District Judge Mark Johnson that media coverage of the March trial "irrevocably tainted the pool of potential jurors in Cuming County" and that the trial should be moved elsewhere. Attorneys typically seek a change of venue when they believe media attention surrounding a case will make it hard to find an impartial jury to hear the trial.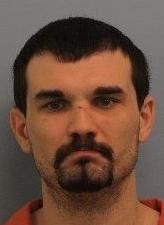 Olson, 29, of Oakland, Nebraska, is charged in Cuming County District Court with second-degree murder, use of a weapon to commit a felony, second-degree arson, and cruelty to an animal for the March 10, 2017, death of Ernest Warnock, 64.
Olson's trial was rescheduled for May 6.
Donner and Hoyt in January sought a change of venue prior to Olson's first trial but later withdrew their request.
Olson's case went to trial on March 12 and ended after nine days of testimony on March 26, when Johnson declared a mistrial because a witness, during his testimony, mentioned a lie detector test given to Olson's father, Jody Olson. Jody Olson's testimony is key in the case, Johnson said, and it's important that jurors not be influenced by the fact that a witness took and may have passed a polygraph test.
Johnson said the mistrial would help guarantee Derek Olson's right to a fair trial.
Jody Olson, 50, of Oakland, pleaded guilty in December to second-degree murder and is scheduled to be sentenced May 31. As part of a plea agreement, he agreed to testify against his son.
At trial, Jody Olson testified that Derek Olson repeatedly stabbed Warnock and hit him with a hammer until Warnock collapsed. Jody Olson said he struck Warnock a couple of times, and Warnock stabbed him in the arm during a fight.
Warnock's body was found inside his burned house the following day, and an autopsy determined that he was dead before his home was set on fire. A dog also died in the fire.
Two others have pleaded guilty and been sentenced in the case.
Becky Weitzenkamp, 43, of Oakland, was sentenced in October to 18-20 years in prison on one count of accessory to a felony. She pleaded guilty to buying a can of lighter fluid and driving Derek Olson to Warnock's house to set it on fire.
Jenna Merrill, 32, of Oakland, pleaded guilty to one count of accessory to a felony and was sentenced to two years in prison.