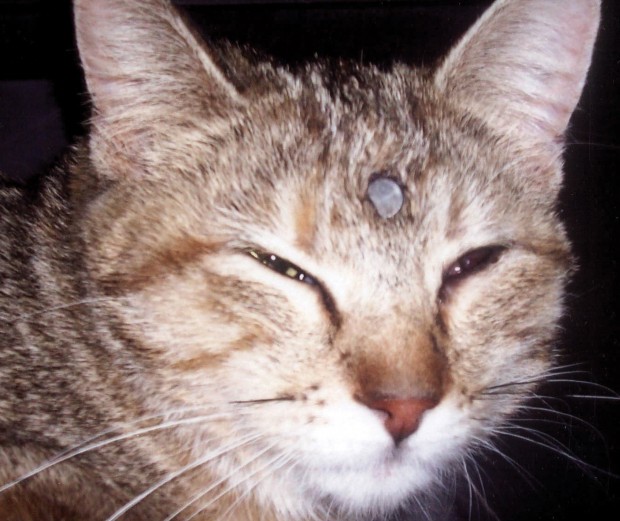 SIOUX CITY -- A cat found Wednesday with a nail driven into its head is in stable condition at a Sioux City animal hospital awaiting surgery.
Animal Control owner Cindy Rarrat has named the young adult female calico cat "Amazing Grace."
Rarrat said a woman notified Animal Control of an injured cat roaming in the 500 block of Center St. Wednesday afternoon.
When they went to impound the cat, Animal Control officers discovered that a flat head nail had been driven into her skull.
"I've never seen anything like this," Rarrat said. "And to still have the cat be alive, It's just amazing."
Rarrat said Amazing Grace, who was not found wearing identification and is not microchipped, was purring, eating and in good spirits today. A veterinarian at Siouxland Animal Hospital will remove the nail from her head Friday. The surgery will be a "risky procedure," according to Rarrat. Animal Control is accepting donations to help cover the cost of the cat's surgery.
"It's almost out through the other end," she said of the nail which was likely driven from the front of the cat's head to the back with a nail gun. "You can feel it under the skin."
Rarrat said authorities are looking for Amazing Grace's owner and the person or persons responsible for the cat's injuries. Anyone with information about the cat is asked to call Crime Stoppers at 258-TIPS.