HARTINGTON, Neb. -- Cedar County authorities are searching for a man suspected of breaking into a Fordyce, Nebraska, home early Tuesday and stabbing another man.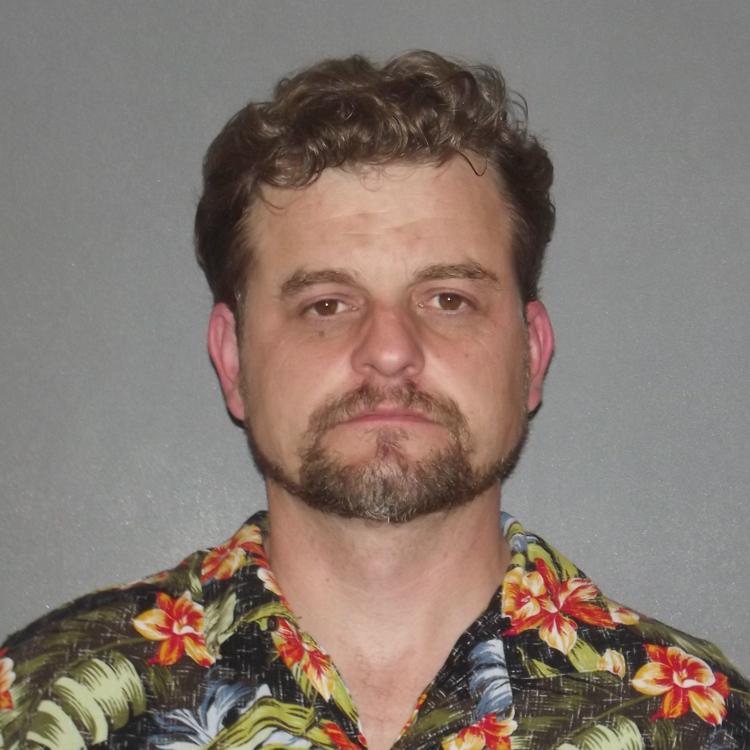 Kevin Haug, 44, formerly of Fordyce, is wanted on charges of attempted first-degree murder, first-degree assault, burglary, use of a deadly weapon to commit a felony, and possession of a deadly weapon to commit a felony.
Haug may be in Yankton or Brookings, South Dakota, Cedar County Attorney Ed Matney said in a news release.
SIOUX CITY -- The U.S. Marshal's Service Northern Iowa Fugitive Task Force is seeking the public's help in locating the following person:
You have free articles remaining.
"Members of the public should not approach Haug. Instead, they should contact law enforcement right away," Matney said.
Cedar County Sheriff's deputies were dispatched at 6:41 a.m. Tuesday to the 100 block of Fourth Street in Fordyce, where, they were told, Jimmy Olson had been attacked with a machete.
According to an affidavit filed in Cedar County Court, Olson had already been transported to the hospital by the time authorities arrived. Rhea Haug told authorities that Kevin Haug had broken a window and entered the house and entered the bedroom in which she and Olson were located. Rhea Haug said Kevin Haug attacked Olson with a corn knife and a filet knife, stabbed him and left.
Rhea and Kevin Haug's daughter told deputies that she had come downstairs at about 4 a.m. and saw her father sitting in the living room. As she was taking the trash outside, she heard screaming, and her mother told her to stay outside. According to the affidavit, the girl saw a bloody Kevin Haug exit the house carrying a knife and wash his hands in the swimming pool before leaving in a Suburban that had been parked near the house.
Investigators found a corn knife with a 10-inch blade and a filet knife with a 7-inch blade in the swimming pool.
Olson, 58, was taken to Avera Hospital in Yankton, where he had surgery for a stab wound in his upper right abdomen. He also was treated for cuts on his forehead, left hand and lower left abdomen.