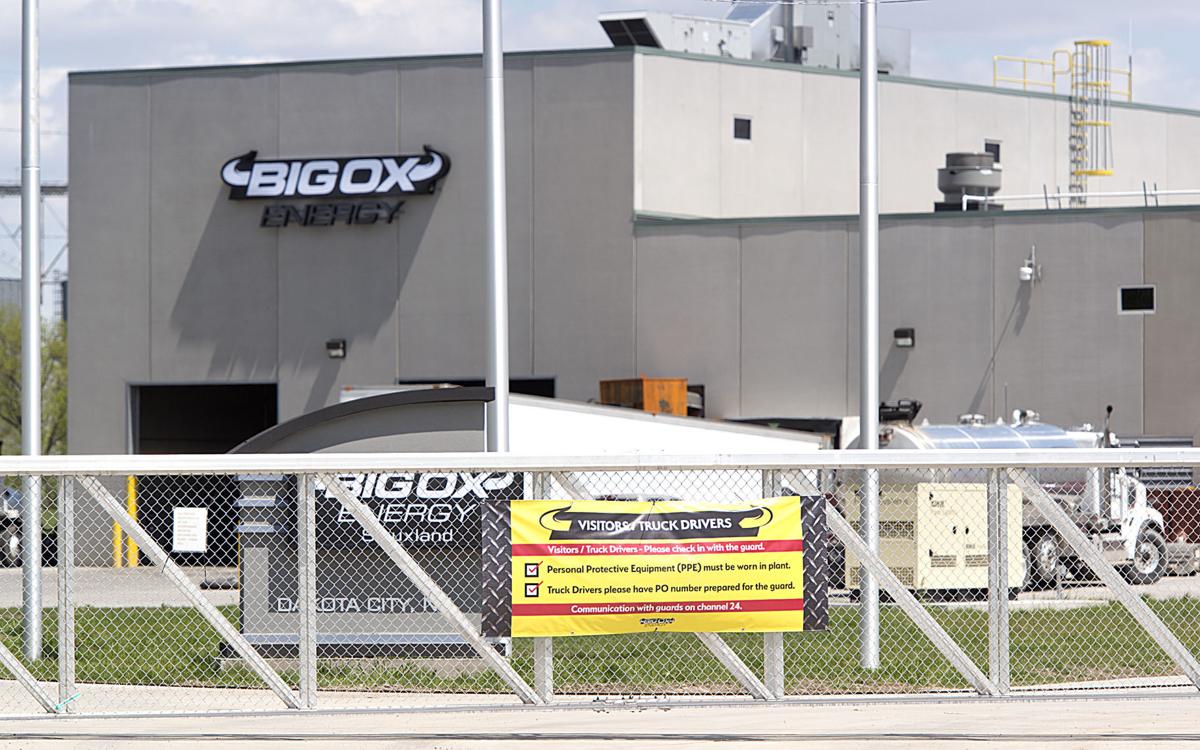 OMAHA -- A company that sells water treatment products has filed a federal lawsuit against Big Ox Energy seeking more than half a million dollars it says the biofuels producer owes for items it had ordered.
Water Engineering Inc. says that Big Ox entered 19 sales orders from Dec. 27 through April 25 for chemicals, equipment parts and a pump. Big Ox has not paid any of the invoices for the supplies that were delivered to the South Sioux City facility, Water Engineering said in the suit, filed in U.S. District Court in Omaha.
Based in Minnetonka, Minnesota, with a location in Mead, Nebraska, Water Engineering seeks judgment against Big Ox for $506,015 on claims of breach of implied contract and unjust enrichment.
Water Engineering is the second known company to take legal action against Big Ox for unpaid bills. In June, Anthony Pit & Lagoon Inc., of Le Mars, Iowa, sued Big Ox in Dakota County Court, seeking $30,860 for hauling truckloads of materials earlier this year.
SIOUX CITY -- The widow of a Le Mars, Iowa, man has sued the makers of Roundup, saying long-term exposure to the herbicide led to the cancer t…
Rumors of financial difficulties faced by the Wisconsin-based Big Ox began to surface in April, when the company idled its plant that, prior to its shutdown, accepted organic waste from local food and beverage manufacturers and converted it to methane. Big Ox also received wastewater from other South Sioux City industries, pretreated it and discharged it to Sioux City's treatment plant.
You have free articles remaining.
Big Ox announced a temporary halt in biogas production in mid-April so it could inspect and repair problematic equipment that had led to solid waste spills and releases of hydrogen sulfide gas into the atmosphere. The plant completely shut down at the end of April after the City of Sioux City declined to renew the company's wastewater treatment permit. The city's action was due in part to outstanding fees, fines and other charges of more than $3 million, a total Big Ox disputes.
South Sioux City officials have said that Big Ox also owes that city for sewer, electric and water use, but have not divulged how much is due. At the time it suspended biogas production, Big Ox sent letters to vendors, suppliers and contractors, asking them to send current billing statements.
Big Ox officials have declined to comment on the company's financial situation.
Since Big Ox began operations in September 2016, it has been the subject of odor complains from residents living near the plant. A class action lawsuit filed by a homeowner claims that its odors are a nuisance and the result of negligence. Another 15 homeowners have filed individual lawsuits against the company and South Sioux City, claiming that toxic odors and gases backed up into their homes shortly after the plant began operations, causing health issues and making their homes uninhabitable.
Big Ox filed a counterclaim last month in which it said an engineering firm and a soybean processor that was sending waste to Big Ox for treatment are to blame for the odors and gas releases.
State and federal regulators have cited the plant for environmental and permit violations a combined nine times, prompting the Nebraska Department of Environmental Quality to call for Big Ox to justify why its storm water and air quality permits shouldn't be revoked. The NDEQ has given Big Ox until Sept. 9 to report any further issues pertaining to energy production and to take care of environmental issues at the facility.