VERMILLION, S.D. | While their teammate was having sex with a woman in his room, two other University of South Dakota football players entered the room and sexually assaulted her, a police affidavit showed.
Danny Rambo Jr. is charged with second-degree rape and Dale Williamson Jr. is charged with attempted second-degree rape. Both turned themselves in Monday.
Neither player was represented by an attorney during their initial appearances Tuesday morning in Clay County Circuit Court, and neither requested a court-appointed attorney.
Magistrate Judge Kasey Sorensen scheduled a status hearing for 9 a.m. Nov. 7. Sorensen also continued bonds of $25,000 for Rambo and $20,000 for Williamson.
Both players have been indefinitely suspended from competition but remain on the football team and in school, USD spokeswoman Tena Heraldson said. Rambo, 20, a junior defensive back from Donaldsonville, Georgia, who had started the first seven games this season, and Williamson, 21, a sophomore from Texarkana, Texas, and a top reserve who had started one game, both had been suspended prior to last Saturday's game against Southern Illinois.
A third teammate, Adam Harris, also was suspended before Saturday's game. Harris, a senior starting defensive back and team captain from Clearwater, Florida, has not been arrested.
The three Coyote players are named in an affidavit for probable cause filed by Vermillion Police Lt. Crystal Brady, who said in the document that she received a report on Oct. 24 of a sexual assault from the USD Police Department.
Brady's affidavit gave the following account of the incident that led to the charges against Rambo and Williamson:
The victim said that on the evening of Oct. 22, Harris invited the victim and two of her friends to the off-campus home he shares with Rambo and Williamson. The three football players and three women watched a movie in Harris' bedroom until about 10:26 p.m., when the victim's two friends left the residence. There was no alcohol consumed, the victim said.
Rambo and Williamson left Harris' bedroom, according to the affidavit. The victim and Harris later began to have consensual sex. While they were having sex, Rambo and Williamson entered the room. According to the graphic account in the affidavit, Rambo approached the victim from behind without her knowing and inserted his fingers into her vagina. The victim stopped him and he left the room.
Williamson twice tried to force the victim to perform a sex act with him, the affidavit said, and on one of those occasions grabbed the woman by the hair on the back of her head. The victim told Harris to tell Williamson to leave the room. Williamson re-entered the room and was again told to leave. The victim told police that Harris did not seem surprised that his roommates entered the room while they were having sex and he did not initiate asking them to leave.
According to the affidavit, the victim was reluctant to speak because she feared backlash from the football team, other students and community.
During police interviews, Harris verified that Rambo and Williamson had entered the room while he and the woman were having sex. Rambo admitted to touching the victim, the affidavit said. Williamson denied any involvement and said he was not in the room.
The incident remains under investigation.
USD athletic director David Herbster said his department would continue to cooperate with authorities.

"South Dakota athletics is taking this accusation very seriously," Herbster said in a statement. "The athletic department became aware on Wednesday, Oct. 25, and immediately notified the appropriate university officials, who in turn notified the Vermillion Police Department. We have been cooperating fully with VPD's investigation and will continue to do so. We are steadfast in our support of the university's commitment to providing a safe and supportive environment for all students."
Herbster said USD coaches and student-athletes cannot discuss the investigation and referred further questions to Heraldson.
In a letter to students, faculty and staff Tuesday, USD President James Abbott said the three players will remain suspended while the legal process continues, and USD's Title IX officer is doing a separate investigation as required by federal law, which prohibits sexual discrimination, including sexual assault, in education programs and activities.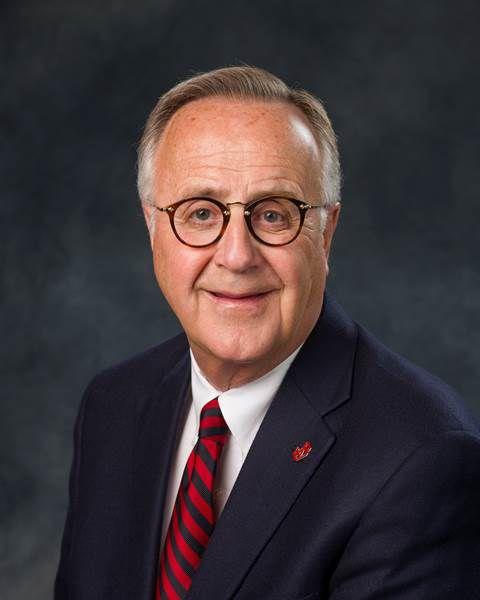 "I am saddened by this very serious incident and the concerns it raises with our USD community," Abbott said in the letter, a copy of which was obtained by the Journal. "Our university is not immune to issues that affect our society, but we understand that as a public university we are uniquely positioned to be leaders creating a safe and inclusive environment for everyone on campus. The university offers support and counseling for persons who have been affected by the situation."