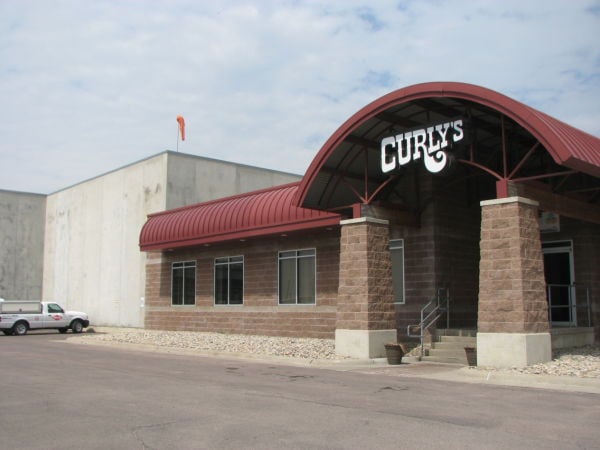 SIOUX CITY | A Sioux City meat plant and its parent company have reached a $625,000 settlement with workers who claimed the company did not pay them for time spent putting on and taking off protective gear while at work.
Five women claimed in the lawsuit, filed in 2016 in U.S. District Court in Sioux City, that Curly's Foods violated the federal Fair Labor Standards Act by not paying plant workers for time spent donning and offing the required gear before and after their eight-hour shifts and during their unpaid 30-minute meal breaks.
According to terms of the settlement, which was approved last month by U.S. District Judge Mark W. Bennett, the five women -- Maria Limon, Ida Moreno, Claudia Sanchez, Yolanda Joaquin and Loyda Aguilar -- each will receive $5,000. The remaining $600,000 of the settlement will be divided among 460 current and former workers who joined the class-action lawsuit and submitted forms to claim a portion of the settlement, which covers workers who were required to wear the gear and who were paid on an hourly basis from Feb. 17, 2013, through April 17.
You have free articles remaining.
Curly's, a division of Smithfield Foods, which was also named in the suit, admits no wrongdoing as part of the settlement agreement. Curly's processes ribs and other pre-cooked meats at the plant at 1000 Cunningham Drive.
Bennett dismissed the case on Aug. 31.
The Curly's case was similar to a recently settled lawsuit involving Tyson Foods and workers at its Storm Lake, Iowa, plant.
Tyson agreed in July to pay $5.8 million to more than 3,900 current and former workers in the lawsuit, which also included claims that workers were not paid for time spent putting on and taking off protective clothing and equipment.
That lawsuit, filed in 2007 in Sioux City, ultimately was heard by the U.S. Supreme Court, which denied Tyson's challenge of the means by which the class-action was granted and how damages for employees were determined.