SIOUX CITY -- Paul Smith was beaten to death for a little bit of cash and a broken-down Ford Explorer, his daughter said.
Imagine what Gary Dains Jr. might do to someone who had more valuable possessions, Lanita Soleil said Monday prior to Dains' sentencing for her father's death.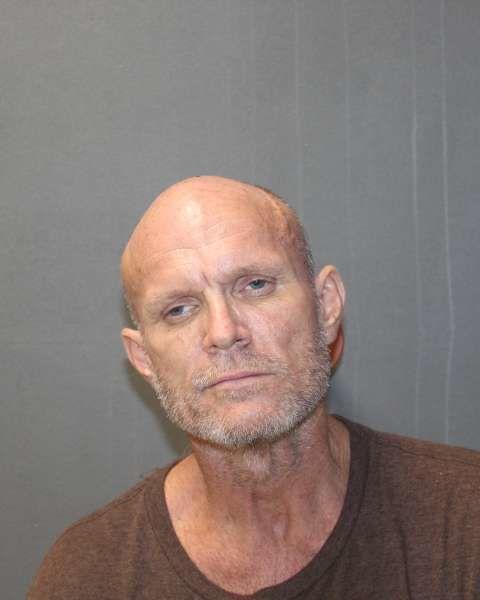 A jury in March found Dains guilty of voluntary manslaughter rather than first-degree murder. Instead of facing a mandatory life sentence, Dains faced a possible total of 65 years in prison for his conviction of manslaughter, commission of a specified unlawful activity, second-degree theft and first-degree burglary.
Or, he could have faced 25 years if District Judge Tod Deck decided to run the sentences for all four crimes concurrently, or at the same time.
Calling into Dains' sentencing hearing, Soleil urged Deck to give him the maximum for killing her 65-year old father, a man she said appeared to be in his 80s and was disabled.
"Incarcerate this monster until he, too, is an old man," she said.
Deck sentenced Dains, 46, of Carroll, Iowa, to 60 years in prison, ordering three of the four sentences to be served consecutively, or back-to-back. Among the reasons, Deck said, was Dains' lengthy criminal history and the fact that each charge was a distinct and separate crime.
"Your acts have affected many people and will for a long time," Deck said. "I hope you think about that."
Dains declined his chance to make a statement before he was sentenced.
Assistant Woodbury County James Loomis had asked for consecutive sentences, saying that Dains has posed a danger to every community he's lived in and Iowa residents should be protected from him. Loomis was pleased Deck had agreed that each charge was a separate act.
"I am glad that the sentence, based on the verdict, is what it was," Loomis said.
Under Iowa sentencing laws, Dains could have his sentence cut in half for good behavior once in prison, and he could be paroled before then.
At the conclusion of a three-day trial in Woodbury County District Court, jurors found Dains guilty of killing Smith on July 16, 2019, after Smith caught Dains breaking into his home at 314 20th St. for the second time in eight days. In a July 8 burglary, Dains had stolen coins he later pawned for $47. On the day of Smith's death, Dains took $120 in cash and Smith's Ford Explorer, which he later gave away.
Public defender Andrew Munger had conceded to jurors that Dains was guilty of the break-ins and thefts and also was responsible for Smith's death. But, Munger had argued, Smith's death was the result of a struggle after Smith walked in on Dains. Smith was killed in the heat of a fight, Munger said, rather than with predetermined malice and was not guilty of murder.
The jury obviously agreed with Munger's account, finding Dains guilty of the lesser charge.
An autopsy showed that Smith died of blunt-force trauma to the face and head and had been struck at least four times. He also had been strangled, but the forensic pathologist who performed the autopsy could not definitively say it was the cause of death.
Dains had been charged with burglary for the earlier break-in at Smith's home, and Loomis said he will dismiss that case.
Dains faces an additional 10 years in prison after pleading guilty earlier this month to willful injury causing serious injury for gouging the eye and biting the ear of another inmate while incarcerated at the Woodbury County Jail in October. A plea agreement says he'll be sentenced to 10 years in prison, but a judge will determine if it will be concurrent or consecutive to his 60-year sentence.