SIOUX CITY -- After a day spent drinking Bud Light and cinnamon-flavored whisky, Guled Nur wanted one more beer.
Elmi Said wouldn't give him one, his former girlfriend testified, shoving Nur away from the 12-pack he was holding between his legs.
That denial escalated into an altercation that led to Nur's death.
Said's attorney said Wednesday he's not contesting that Nur died after being stabbed twice in the chest outside the apartment he shared with Said.
Rather, jurors must decide whether Said was the aggressor or was acting in self-defense.
"We're not contesting the cause of death," defense attorney Brian Buckmeier said in his opening statement to jurors in Woodbury County District Court. "What we are contesting here is that my client has an argument for self-defense."
Said, 39, formerly known as Abdiqadar Sharif, has pleaded not guilty to second-degree murder for the stabbing death of Nur in the hallway outside their room at the Phoenix Apartments, 1003 Pierce St., in the early morning hours of Oct. 28.
Fatumo Abdi once dated Said but testified that they were separated at the time of the stabbing. Said was letting her stay with him to help her out, and the two had taken in Nur until he could find a place of his own. Said had helped her and Nur get a job with him at Palmer Candy, Abdi testified through a Somalian interpreter.
Two days before the stabbing, Abdi said, someone had broken into their apartment, stolen their TV and broken some speakers. On Oct. 27, before going to work, Said asked Abdi and Nur to report the burglary to police. Abdi testified that after police came to the apartment and took their report, she and Nur spent the day splitting 30 cans of Bud Light. Nur also was drinking Fireball whisky, first from a large bottle and then from shot-sized bottles.
Both were drunk by the time Said came home from work at about 10 p.m., Abdi said. Abdi and Said drank with a neighbor in another apartment, and Said then went home. Abdi followed a few minutes later. Inside the apartment, said said she watched as Nur approached Said and reached for a can of Bud Light from a box between Said's legs. Said wouldn't give him a beer.
You have free articles remaining.
"(Said) said I came from work, you've been drinking all day. I will not give you any," Abdi said.
Said shoved Nur after his second attempt to grab a beer, and Nur went into the kitchen. Abdi said he returned with something in his hand, but she was too drunk to determine what it was.
"It could have been a knife, it could have been a spoon. He grabbed something," she said. "We were afraid what would happen."
SIOUX CITY -- Tran Walker stabbed his ex-girlfriend Paiten Sullivan 43 times. He stabbed his friend Felipe Negron Jr. another 17 times.
Abdi said she grabbed a pan to protect herself while Nur held the item in her hand as if to strike Said, who ran to the kitchen and returned with a knife. Abdi said she ran from the apartment because she was afraid of what might happen.
"I didn't see anyone attack each other, but an attack was coming," she said.
From the hallway, Abdi said she could hear Said telling Nur to get out. She saw Nur step out into the hallway and begin walking before falling to the ground. Abdi said she began screaming and knocking on doors, asking people for help.
Assistant Woodbury County Attorney Kristine Timmins said in her opening argument that Said's actions the night of the stabbing were "unreasonable, uncalled for and unprovoked."
She showed jurors surveillance camera footage from the apartment building's hallway. The action happened at the opposite end of the hallway, and, though hard to determine exactly what was happening, a man could be seen outside the door to Said's apartment making what appeared to be kicking motions before walking down the hallway and falling down.
During questioning from Buckmeier, Abdi said Said was scared of Nur because Nur had threatened to kill him with a knife five days earlier after a drunken Nur had tried to eat food Said had made for his lunch the following day. Abdi said they hid the knives from Nur after that, but he was known to carry a broken knife with him.
If found guilty as charged, Said would face a 50-year prison sentence.
The trial will resume Thursday morning.
First courthouse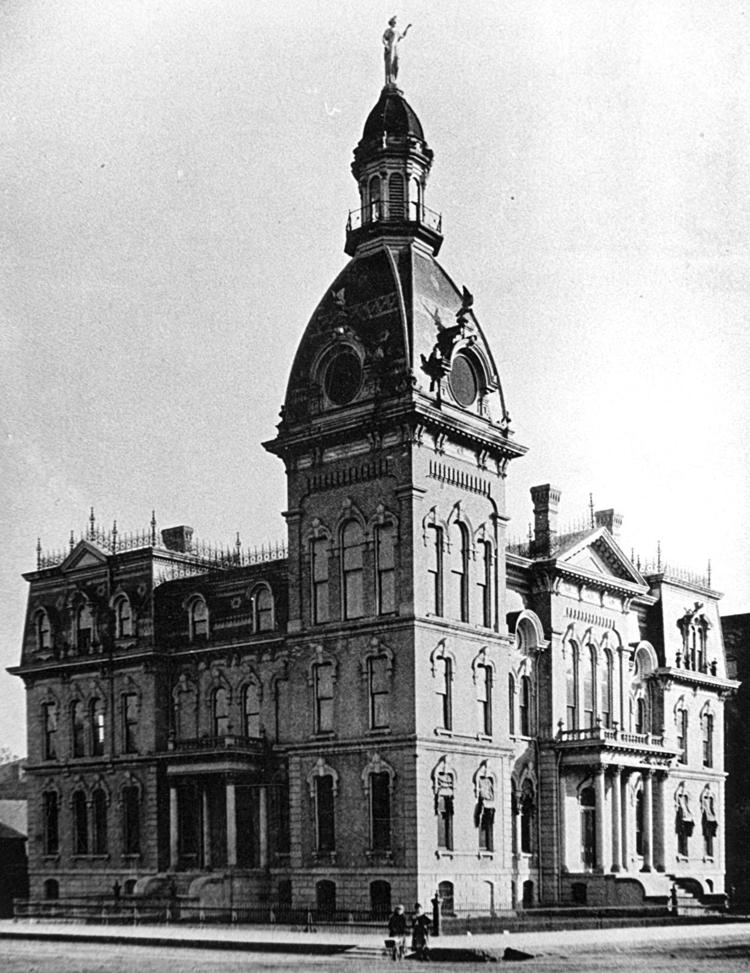 Courthouse construction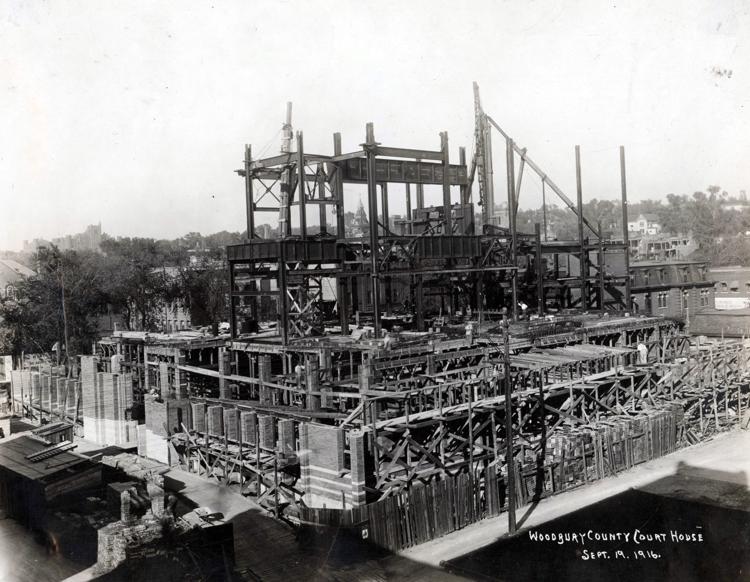 Courthouse construction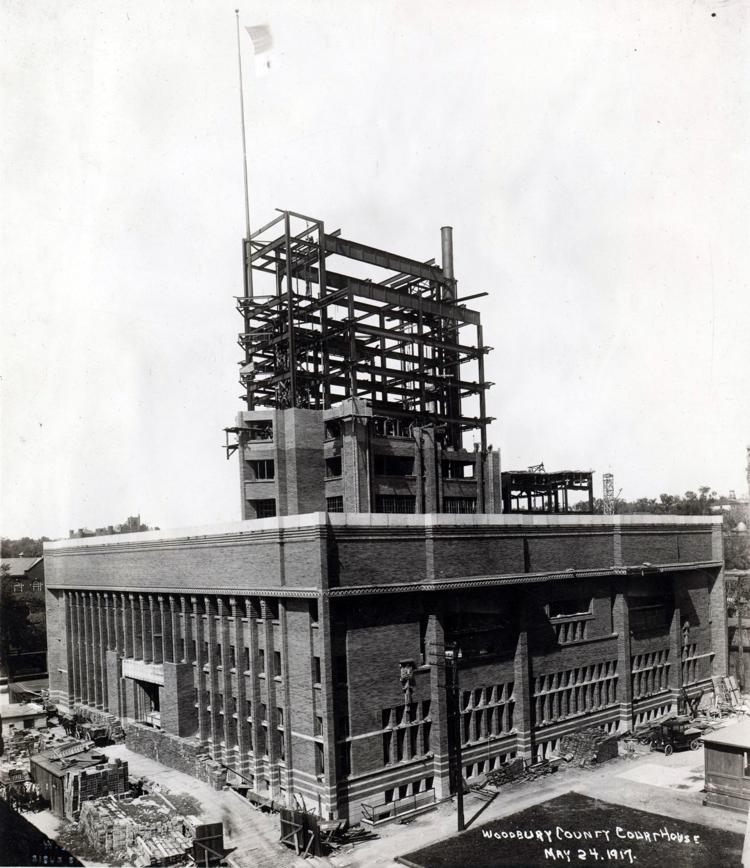 Courthouse drawing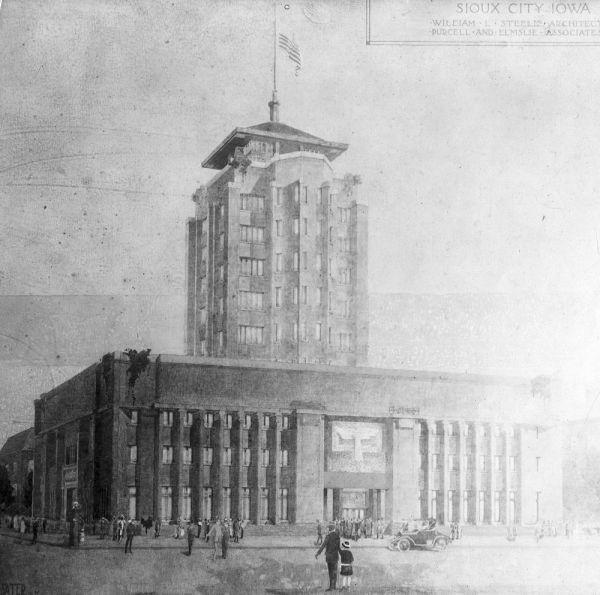 Courthouse dome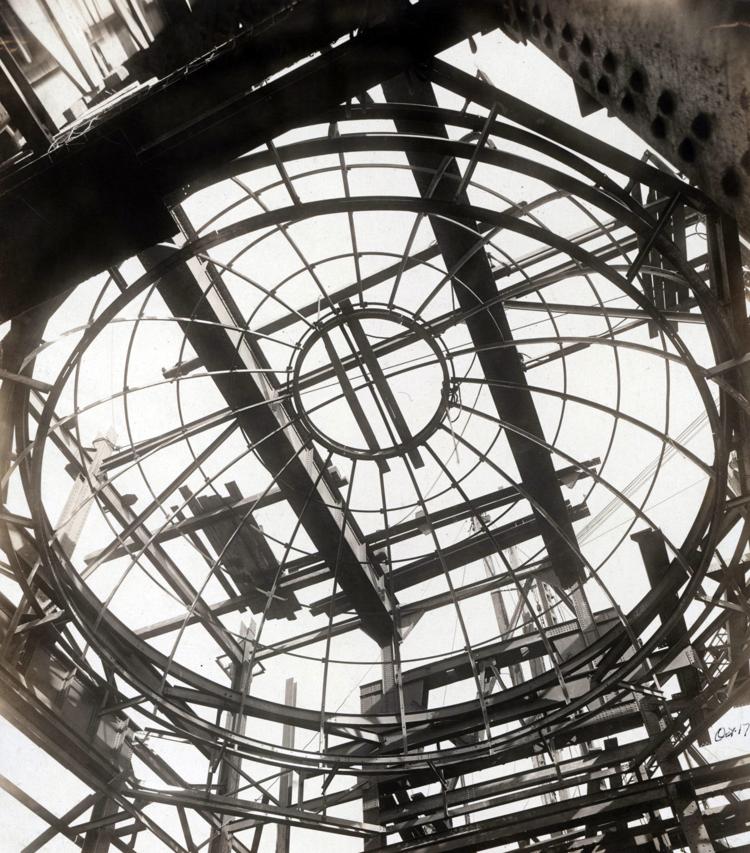 'Western Architect'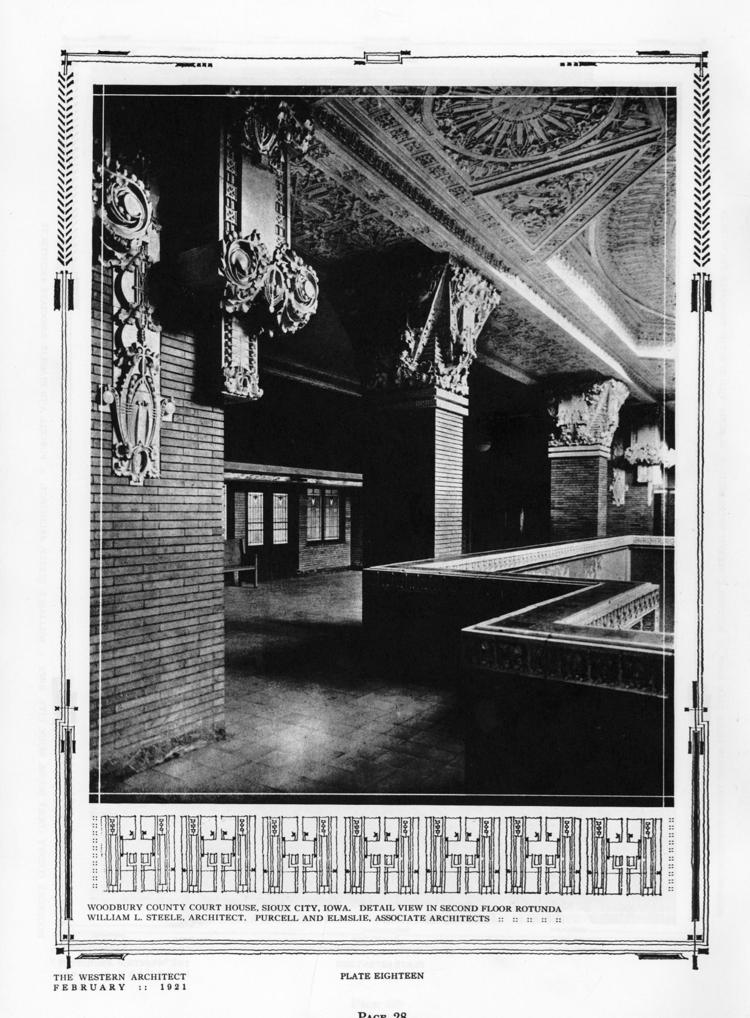 'Western Architect'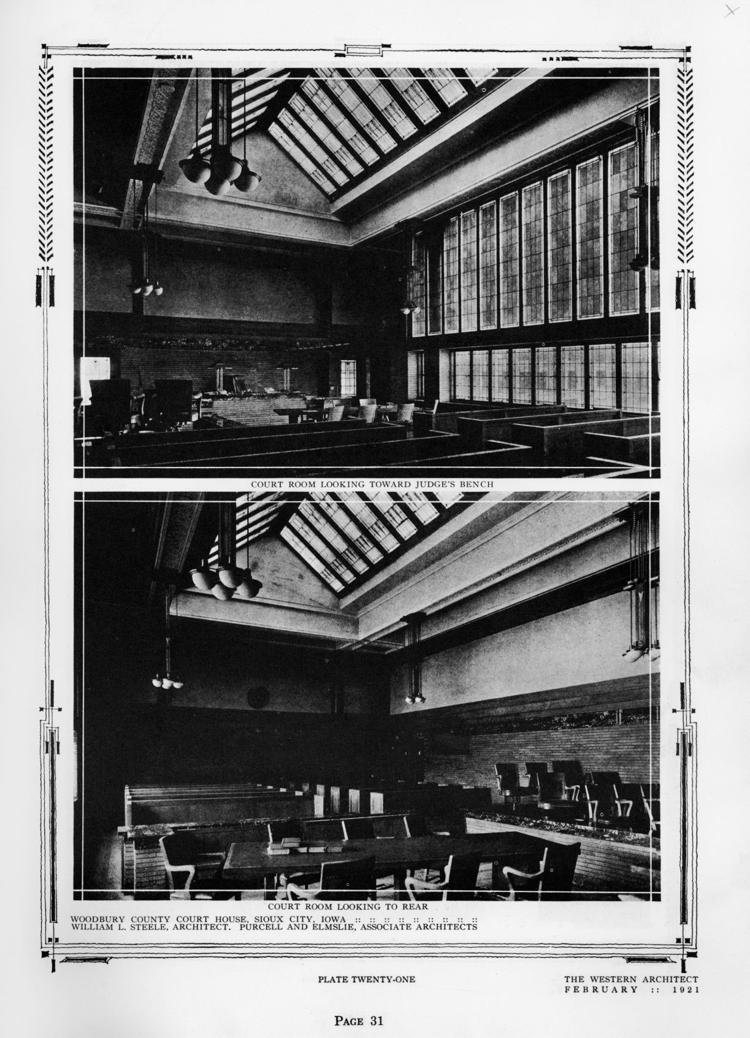 Courthouse and City Hall
Woodbury County Courthouse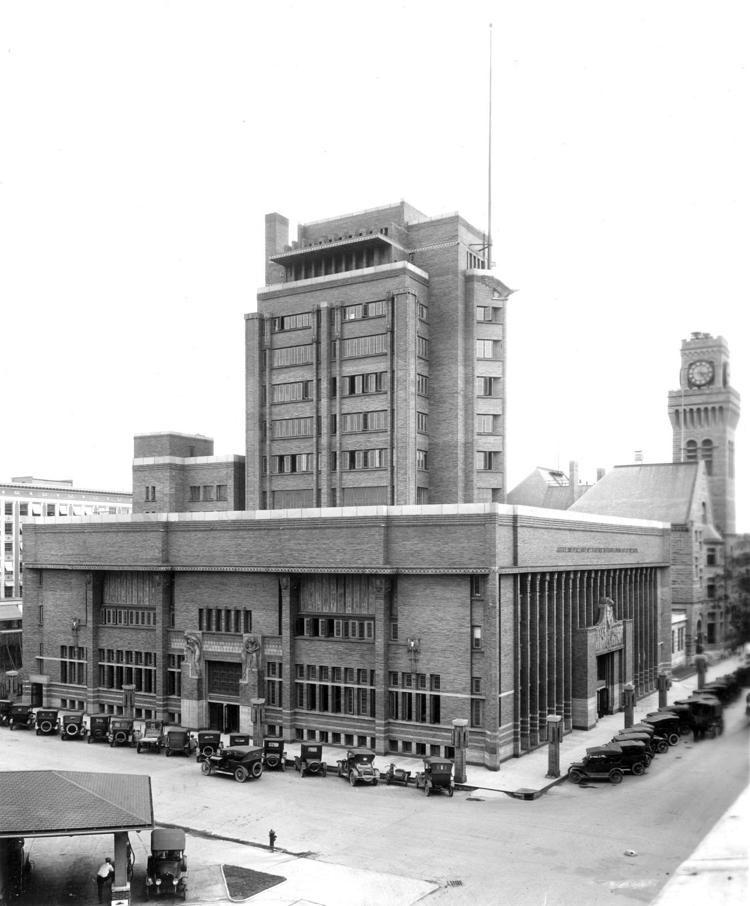 Courthouse interior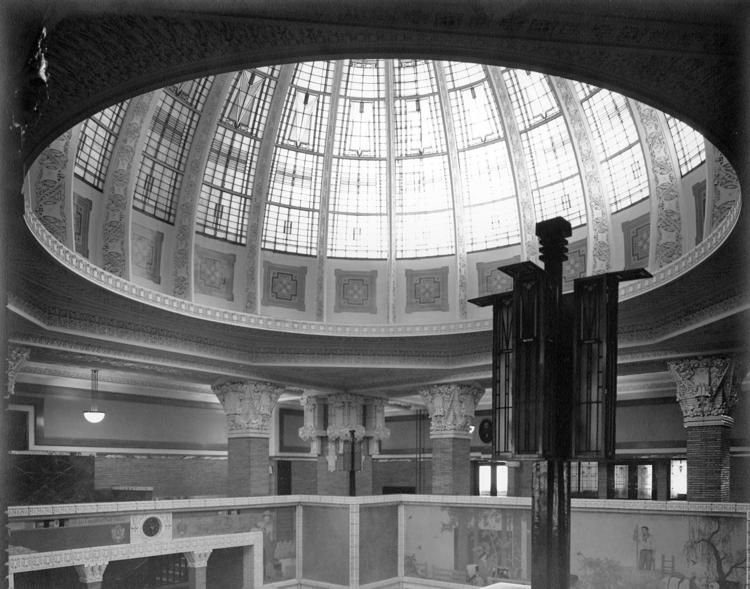 Light fixtures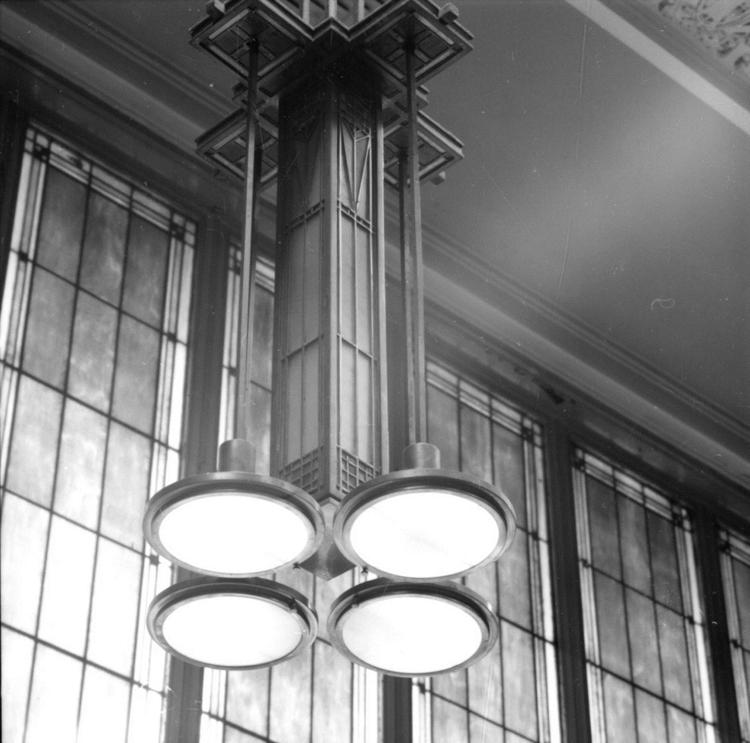 Courthouse mail chute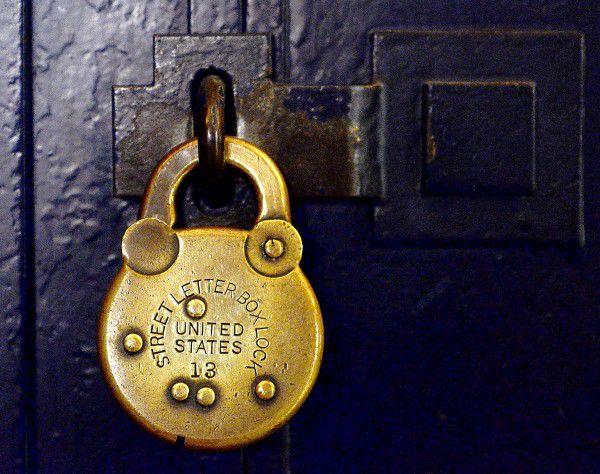 Courthouse security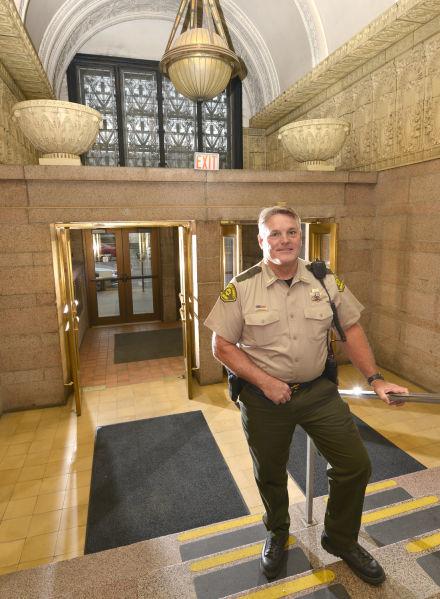 Courthouse elevators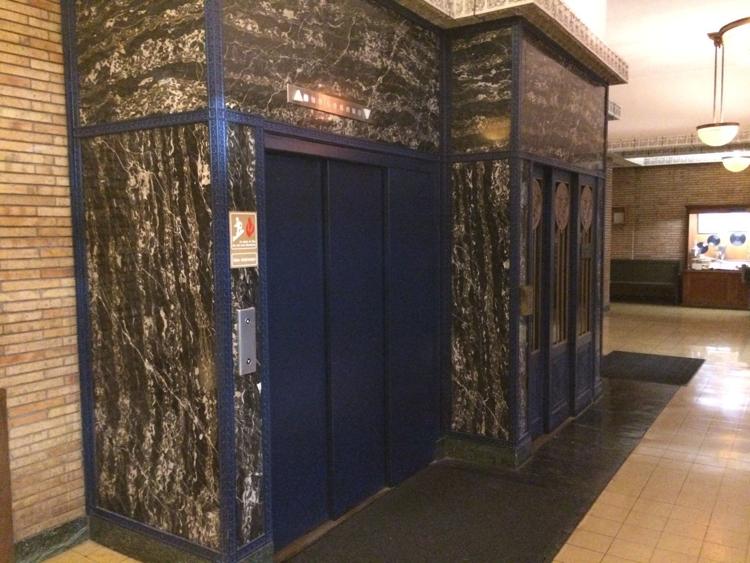 Courtroom repairs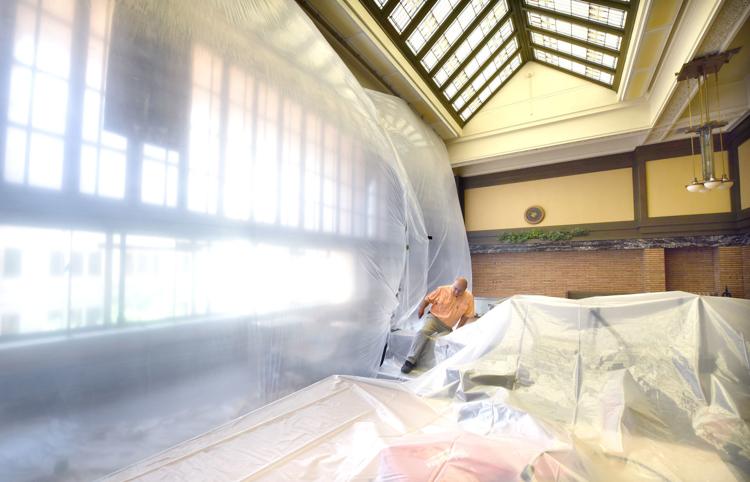 Courthouse terra cotta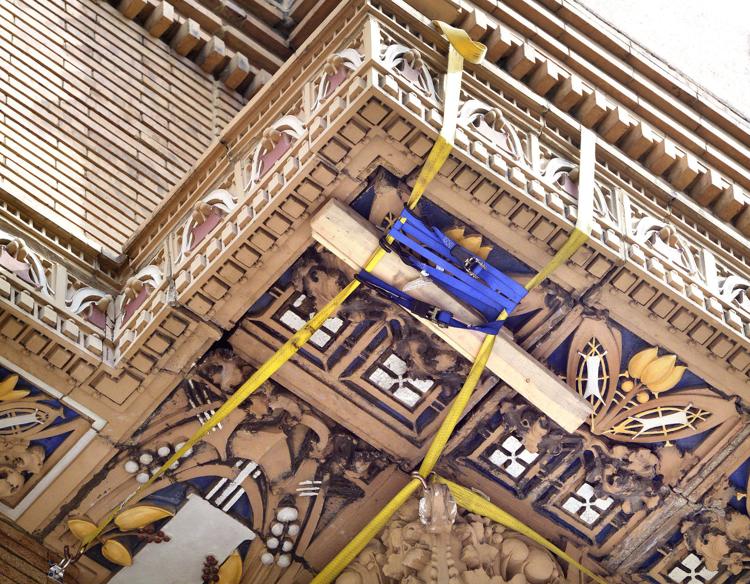 Courthouse terra cotta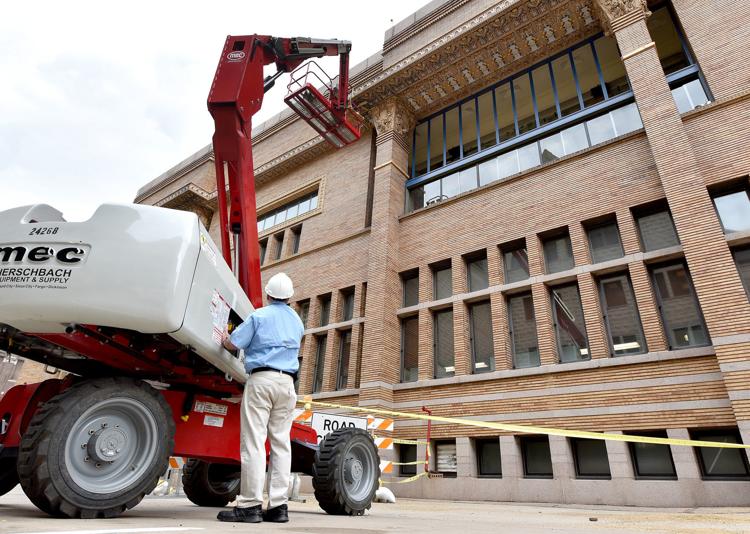 Election Watch Party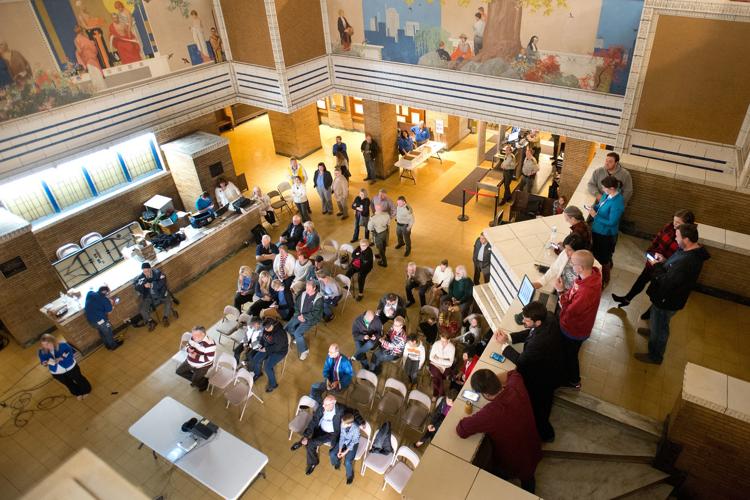 Courthouse repair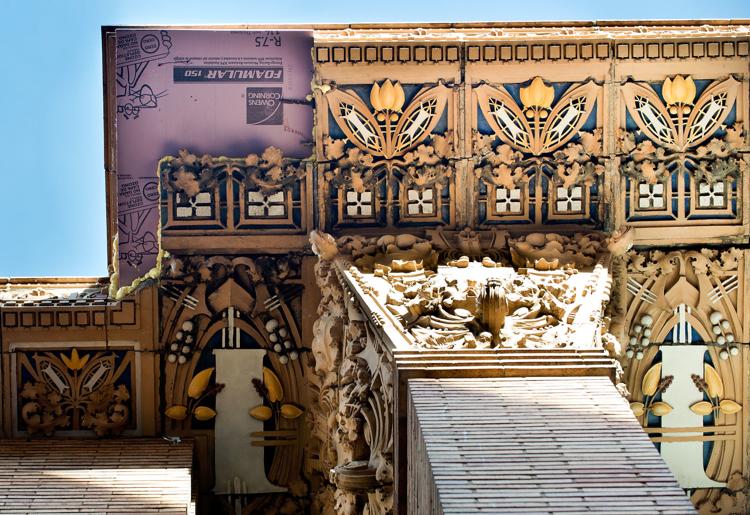 Courthouse architecture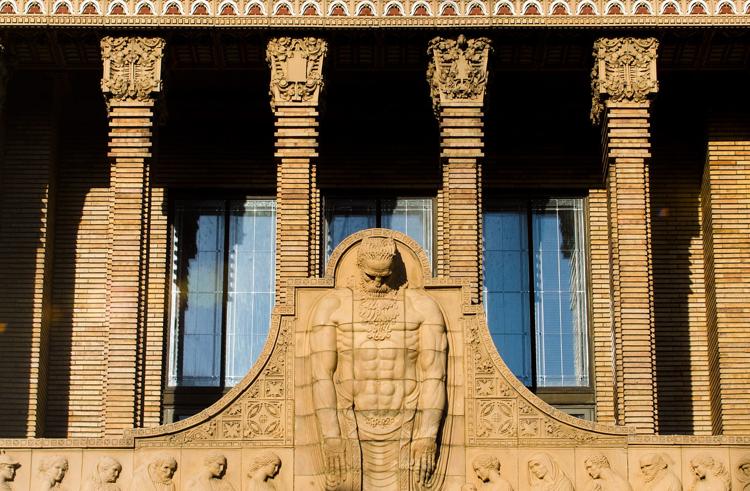 Courthouse architecture
Courthouse exterior