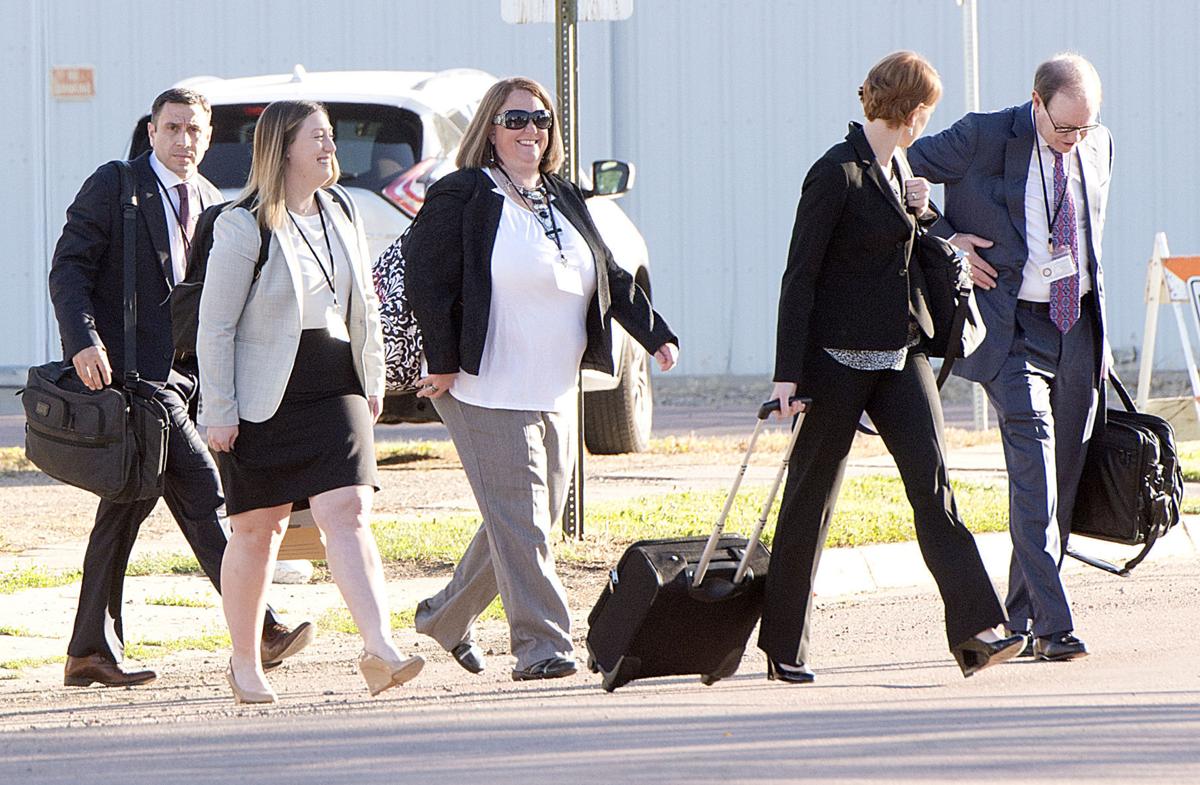 DAKOTA DUNES | ABC's parent company has filed a regulatory report listing a $177 million litigation settlement for the quarter that ended days after the network settled its defamation lawsuit with Beef Products Inc.
The report, filed by Walt Disney Co. with the U.S. Securities and Exchange Commission, does not specifically mention that the settlement is related to the BPI case, but it was the only settlement Disney disclosed in its quarterly earnings report for the three-month period ended June 30, two days after the BPI settlement was reached.
The $177 million charge is "the net of committed insurance recoveries," the report, released Tuesday night, said, meaning that Disney's insurance carriers paid an additional amount of the settlement.
While BPI cannot disclose the settlement amount because of a confidentiality agreement, Dan Webb, a Chicago attorney who led the legal team that represented BPI, said the figure listed in the Disney disclosure does not represent the settlement total.
You have free articles remaining.
"As Disney disclosed, $177 million is not the total settlement amount. Based on Disney's disclosure, it appears that Disney is funding $177 million of the settlement, and its insurers are paying the rest," Webb said in a statement emailed to the Journal.
Disney continues to look for other insurers to cover the settlement costs. "The company is pursuing additional insurance coverage for this matter," Disney said in the report.
The settlement was reached midway through the trial in Union County District Court for BPI's $1.9 billion lawsuit against ABC for the repeated use of the term "pink slime" in a series of 2012 stories about the Dakota Dunes-based meat processor's chief product, Lean Finely Textured Beef. Under South Dakota's food disparagement law, the damages could have been tripled to $5.7 billion.
BPI executive Regina Roth told the Sioux City Rotary Club last month there were "a lot of zeroes" in the settlement, reached 17 days into a trial that was expected to last up to two months.
"ABC made us an offer that we just could not refuse," Roth said. "They had been making offers, but they were nowhere where they needed to be. It was enough money for us that we felt vindication."
Roth told Rotary Club members that BPI would receive payment of the settlement on Aug. 27.
BPI officials on Wednesday did not immediately return calls seeking comment.
BPI filed the suit in 2012, claiming that ABC and correspondent Jim Avila used false information about LFTB while ignoring information provided by BPI and other meat industry experts. BPI claimed the continual reference to the product as "pink slime" led consumers to believe LFTB, which was blended with ground beef to reduce fat content, was unsafe and low in nutritional value.
BPI reported a sales drop from 5 million pounds per week to 1.3 million pounds per week two weeks after ABC's reports began to air. The company also closed plants in Waterloo, Iowa; Garden City, Kansas; and Amarillo, Texas, leaving its South Sioux City plant as the only one in operation. More than 700 workers were laid off.
ABC and Avila stood by their reporting, and the company issued no retractions or apologies after the settlement was reached.
At her Rotary Club appearance, Roth said LFTB sales have rebounded to 3 million pounds per week, and BPI hopes to reopen the Kansas and Texas plants, but the Waterloo plant has been shuttered permanently.
Roth also said the company is considering using money from the settlement to establish a fund to provide financial assistance to workers it laid off in 2012 and may still need help.