LANSING, Mich. -- A former Sioux City plastic surgeon pleaded guilty Monday in a federal court in Michigan to falsifying patient medical records.
Dr. Adam Smith entered his plea to one count of making false statements. Other charges of health care fraud and making false statements will be dismissed.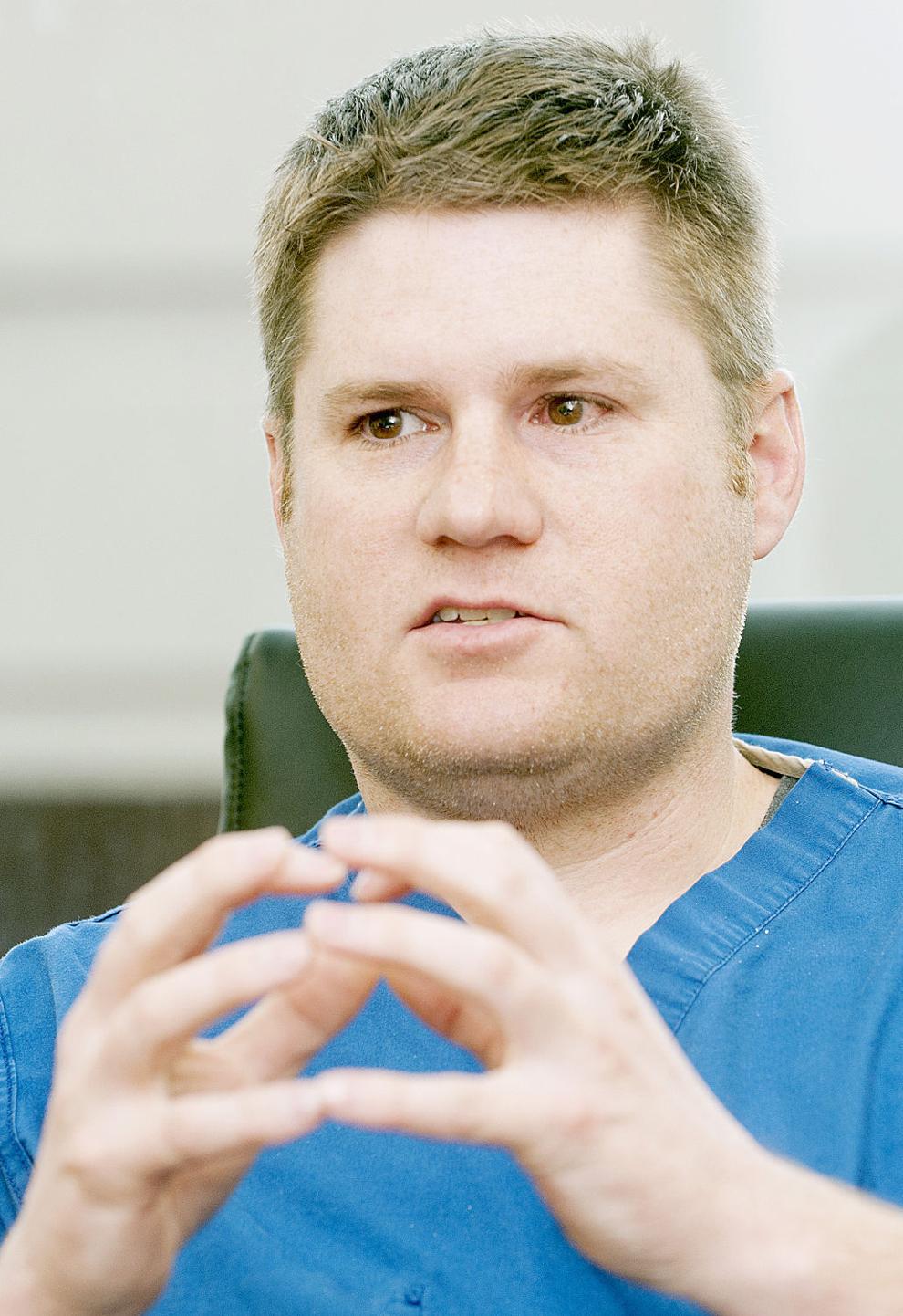 He faces up to five years in prison. Sentencing was set for Aug. 25.
He was indicted in 2019 for actions that took place when he operated Borealis Plastic Surgery in Traverse City, Michigan, from 2011 to 2014. He was charged with billing cosmetic surgical procedures not covered by Medicare or Medicaid as other non-cosmetic surgical procedures that were medically necessary and falsifying patient medical records to make surgeries appear to be medically necessary and disguising the procedures he performed.
Smith practiced in Michigan until 2014, when he moved to Sioux City, where he was affiliated with Tri-State Specialists before leaving the group in fall 2019. According to court documents, he now lives in North Carolina.
He still could face civil action in Michigan. A civil complaint filed by federal attorneys in December 2018 accuses Smith of filing 89 fraudulent Medicare and Medicaid claims totaling more than $64,000 while he practiced there. Proceedings in that case have been stayed, and the case could be reopened after the criminal charges are resolved.
In February, Smith voluntarily surrendered his Iowa medical license to resolve charges of professional incompetency and unethical conduct. The Iowa Medical Board had charged him in 2019 with providing inappropriate surgical care to 17 patients and other unprofessional conduct between December 2014 to September 2017.
Smith still faces at least nine negligence lawsuits in Woodbury County filed by former patients, each of whom alleges that he mishandled their surgeries and/or post-surgical care. A jury found in Smith's favor in a previous lawsuit, and judges have dismissed at least five others.