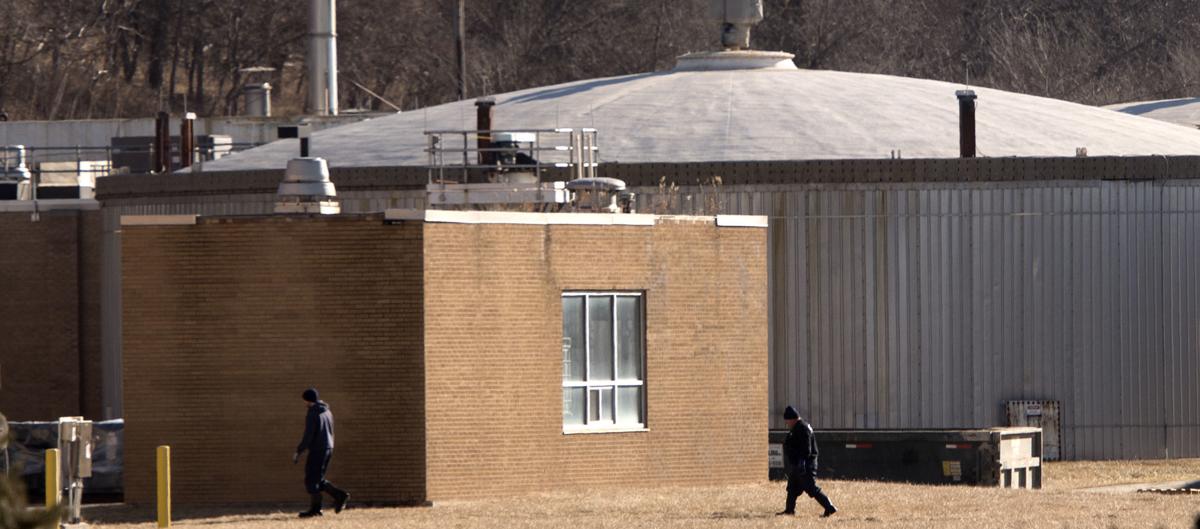 SIOUX CITY -- A former worker at Sioux City's wastewater treatment plant pleaded guilty Wednesday to participating in a scheme to tamper with sampling and testing of wastewater discharges to show inaccurate readings for E. coli and chlorine levels.
During his plea hearing, Patrick Schwarte admitted that he had agreed with at least one other person at the plant to manipulate water sample test results to make it appear that discharges from the plant into the Missouri River met federal guidelines. He pleaded guilty in U.S. District Court in Sioux City to felony charges of conspiracy to defraud the United States and falsifying or providing inaccurate information required under the federal Clean Water Act.
Schwarte, 69, of Sioux City, faces a maximum of seven years in prison and up to $260,000 in fines. A sentencing date will be set later. Schwarte was released on his own recognizance.
A plea agreement Schwarte reached with the U.S. Attorney's Office was filed under seal. While reviewing facts of the case contained in the agreement with Schwarte, Chief Magistrate Judge Kelly Mahoney revealed no new details in the case other than those contained in public documents filed earlier this month.
Schwarte's attorney, Patrick Parry, of Sioux City, pointed out to Mahoney that the sample tampering had been ongoing before Schwarte became a shift supervisor and he joined in the conspiracy once he assumed that position. Court documents show that the alleged conspiracy began as early as 2012 and continued to June 2015.
Parry said he could not comment on whether Schwarte has agreed to provide information or testimony against others who may be charged.
Previously filed court documents said other plant operators, including the plant superintendent, raised chlorine levels to wastewater on days that E. coli samples were taken. Once the samples were taken, the chlorine was added at minimal levels unlikely to disinfect discharged water enough to meet federal standards. Former plant superintendent Jay Niday told state investigators that the city saved at least $100,000 in one year by administering the lower levels of chlorine.
Those fraudulent testing procedures violated and concealed violations of the city's federal wastewater permits and the federal Clean Water Act and deceived the Iowa Department of Natural Resources, which administers the city's permits, and the U.S. Environmental Protection Agency.
The city fired Schwarte and Niday in June 2015 after the DNR was tipped off to the sampling manipulations and began an investigation. Niday has not been named in any court documents and it is not known if he or others will be charged.
Assistant U.S. Attorney Tim Vavricek said he was unable to answer questions about the case because his office is not providing public comment to the media during the ongoing partial federal government shutdown. Responding to media inquiries is not deemed an essential function of the U.S. Justice Department during the shutdown.
The city's lawyer has said that Schwarte's plea is not proof of wrongdoing by other city employees and that the city has cooperated with federal agencies investigating the case.
The city could still face state penalties, though a case referred in 2016 to the Iowa Attorney General's office by the Iowa Environmental Protection Commission is currently stayed while the federal investigation proceeds.
Built in 1961, Sioux City's wastewater treatment plant, located at 3100 S. Lewis Blvd., accepts industrial, commercial and residential wastewater from Sioux City, Sergeant Bluff, South Sioux City, North Sioux City and Dakota Dunes. Once treated, the water is discharged into the Missouri River.
Copyright 2018 The Sioux City Journal. All rights reserved. This material may not be published, broadcast, rewritten or redistributed.