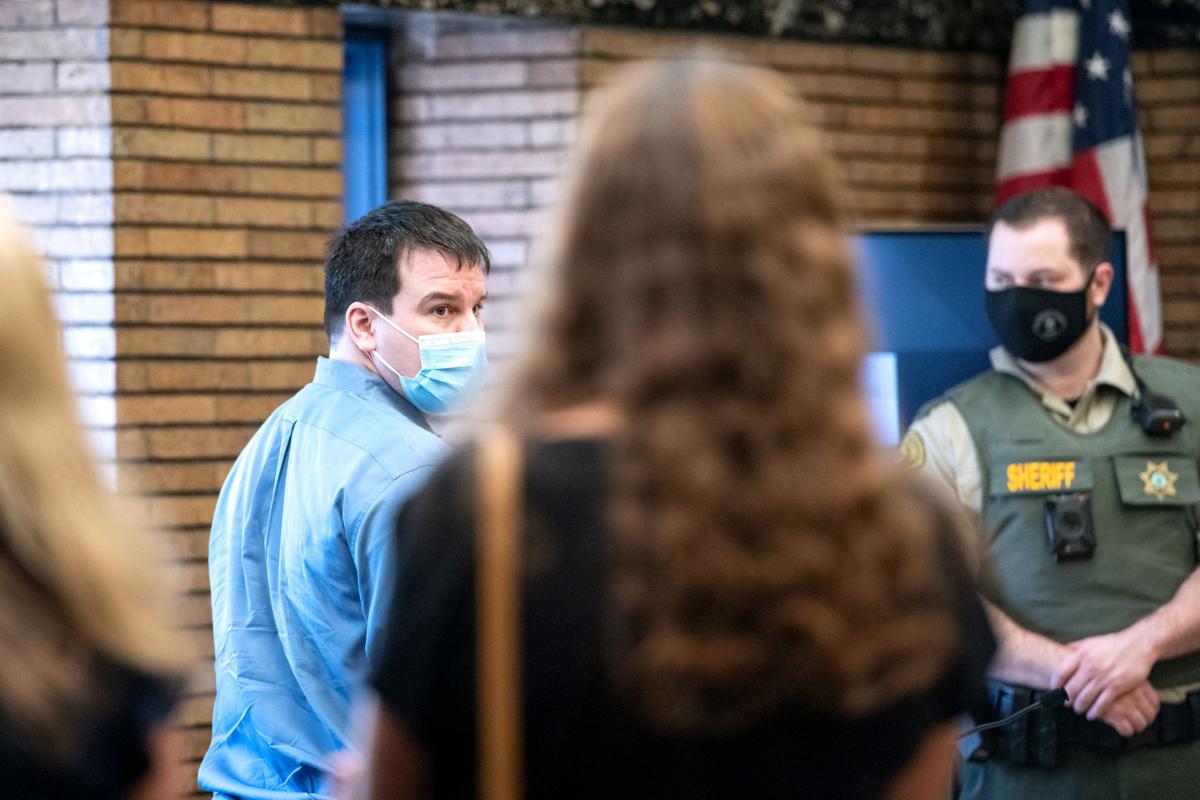 SIOUX CITY -- Though it's impossible to know exactly what happened inside room 102 of the Wingate by Windham hotel on Jan. 24, 2019, Jordan Henry's use of meth could have played a role, a psychologist testified Friday.
Suzette Glasner said Henry's history of chronic meth use combined with mental health issues could have increased the possibility he had a psychotic event that resulted in the death of Elizabeth Bockholt.
"I believe it's reasonable to conclude that he was experiencing one of those events. His recent use of methamphetamine may have impacted his behavior," said Glasner, a clinical psychologist and assistant psychiatry professor at UCLA called to testify for Henry's defense.
Henry, 30, of Sioux City, is accused of strangling Elizabeth Bockholt, 40, of Hinton, Iowa, in the hotel room and then setting fire to the room. He has pleaded not guilty in Woodbury County District Court to first-degree murder and first-degree arson.
Public defender Billy Oyadare previously had filed notice that he would assert a defense of intoxication and insanity/diminished responsibility.
Glasner, who testified via telephone from California, said she had not met with or evaluated Henry, but a review of his medical history showed drug abuse beginning at age 15 -- meth by age 17 -- and psychological diagnoses of ADHD and antisocial personality disorder. She said individuals with mental health conditions have a harder time recovering from substance abuse.
Studies have shown that chronic meth users are more prone to psychotic episodes, including violent behavior, Glasner said.
"People who use methamphetamine heavily, that increases the chance of violence," she said.
Evidence previously entered showed that Henry had methamphetamine in his system 19 hours after Bockholt's death. A witness on Wednesday testified that Henry was high when she saw him five days before Bockholt's death and he provided a list of addresses known for the presence of drugs if she wanted to find him.
A witness who was staying at the Wingate hotel the night of Bockholt's death testified that he saw Henry leaving the hotel after fire alarms sounded and could tell by looking at his face that he was under the influence of drugs.
Toxicology tests found meth present in Bockholt's body, and three witnesses testified that Bockholt was a meth addict.
First Assistant Woodbury County Attorney Mark Campbell renewed his motion to strike Oyadare's psychological defenses, saying they are not recognized under Iowa law. District Judge Steven Andreasen, who will decide the case because Henry has waived his right to a jury trial, reserved ruling on Campbell's motion, saying he would make a determination on its merits while deliberating the case.
When questioning Glasner, Campbell referred to a section of a report she prepared for the defense in which she said that, without eyewitnesses, it was difficult to establish a link between psychosis and the events that occurred inside the hotel room.
"Do you stand by that statement?" Campbell asked.
"Yes, I do," Glasner replied.
At the conclusion of Glasner's testimony, Oyadare rested the defense's case. Campbell called no rebuttal witnesses and has until Aug. 7 to file his written closing argument with the court. Oyadare must file his closing argument by Aug. 21, and Campbell has until Aug. 28 to file a rebuttal. Once those have been filed, Andreasen will take the case under advisement and reach a verdict.
If found guilty of first-degree murder, Henry would receive a mandatory sentence of life in prison without parole. First-degree arson carries a 25-year prison sentence.
Sign up for our Crime & Courts newsletter
Get the latest in local public safety news with this weekly email.