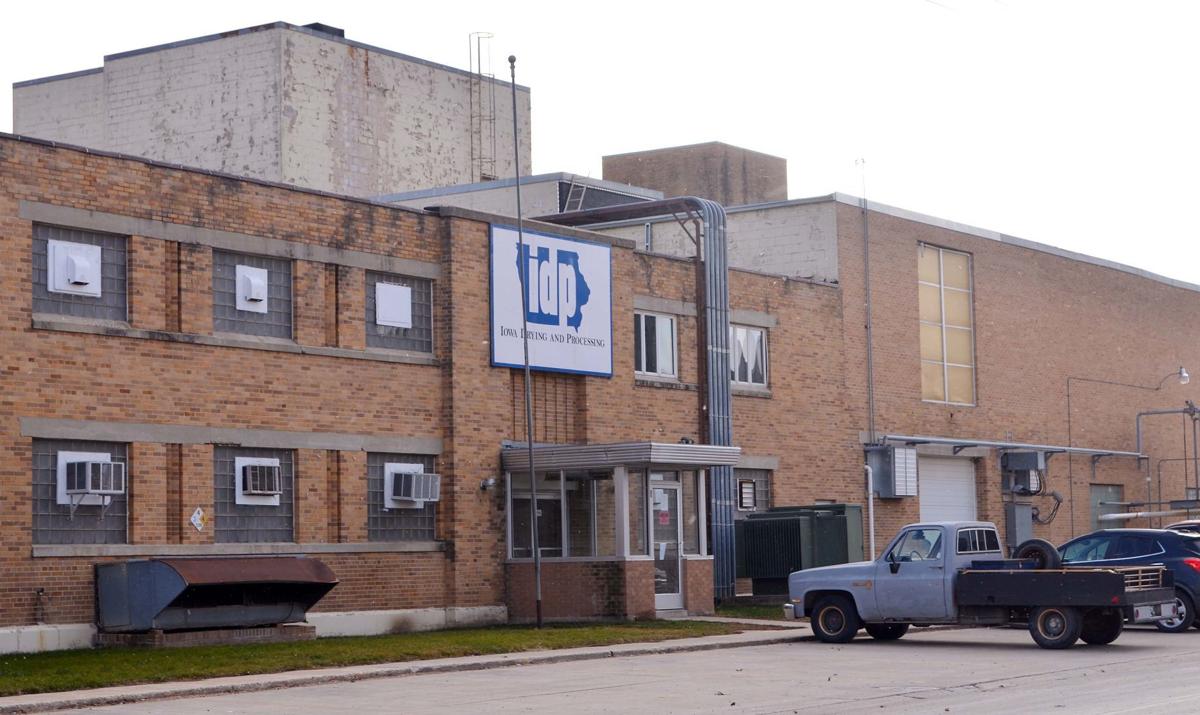 SIOUX CITY -- A federal judge has ruled that the city of Sibley's odor ordinance is constitutional and has not been arbitrarily enforced against a processing and manufacturing plant that had been the subject of numerous odor complaints.
Iowa Drying & Processing had challenged the ordinance as being vague and said the city's enforcement, which included dozens of citations and thousands of dollars in fines, had unfairly targeted the company and interfered with its efforts to sell the plant.
Chief U.S. District Judge Leonard Strand granted a summary judgment request filed by the city, ruling that the ordinance was not unconstitutionally vague and that the "public nuisance" concept within the ordinance has long been upheld by other courts.
"The ordinance is a valid exercise of Sibley's police powers, authorized by Iowa law, and constitutionally permissible," Strand wrote in his 38-page ruling, filed earlier this month in U.S. District Court in Sioux City. "Sibley did not take any actions with respect to enforcing the ordinance that were not authorized by law. Nor is there evidence that Sibley acted with 'the sole primary purpose to injure or destroy the plaintiff.'"
As a result of Strand's ruling, the suit has been dismissed.
The city had issued IDP at least 45 citations totaling $42,850 in fines from early 2016 to 2018 after residents continually complained of foul odors from the plant, a multi-purpose facility that dries products, including animal byproducts, and blends them into products that serve a variety of industries, including pet and livestock food manufacturers.
The plant, previously occupied by Associated Milk Producers Inc., was opened in 2013 by ChemSol, a Minnetonka, Minnesota, chemical manufacturer and supplier. ChemSol transferred the plant in April 2017 to IDP, which was formed to operate the facility. The two are separate companies with common management. According to Strand's ruling, IDP owes ChemSol money for the purchase, but ChemSol does not have an ownership interest in IDP.
IDP and ChemSol sued the city in February 2018. In addition to claiming Sibley's odor ordinance was unconstitutional, the lawsuit said the city's enforcement had crippled IDP's ability to operate the plant, causing more than $3.5 million in damages because it had to change to less profitable business practices that resulted in lower revenues. IDP also had said the city intentionally interfered with its efforts to sell the 160,000-square-foot plant, resulting in offers a fraction of what the company invested in the plant.
Strand said evidence did not show the city's actions had harmed ChemSol or cost either company business opportunities or profits.
Scott Carlson, the attorney who represents IDP and ChemSol, said he believed the plant still was for sale, though he wasn't sure. Carlson said IDP has paid all fines.
Online court records show that Sibley last cited IDP for odor violations in April 2018. City administrator Glenn Anderson said conditions have improved, and the city has received fewer complaints.
"As of late, we haven't had people calling," Anderson said.